The Prime Minister of UK, Mr. Rishi Sunak has disclosed that, he intends to hold talks with Joe Biden about his flagship policy of investments in green businesses, when he meets the US leader. The Prime Minister is on a plane to his first official trip to the United States, as a Prime Minister.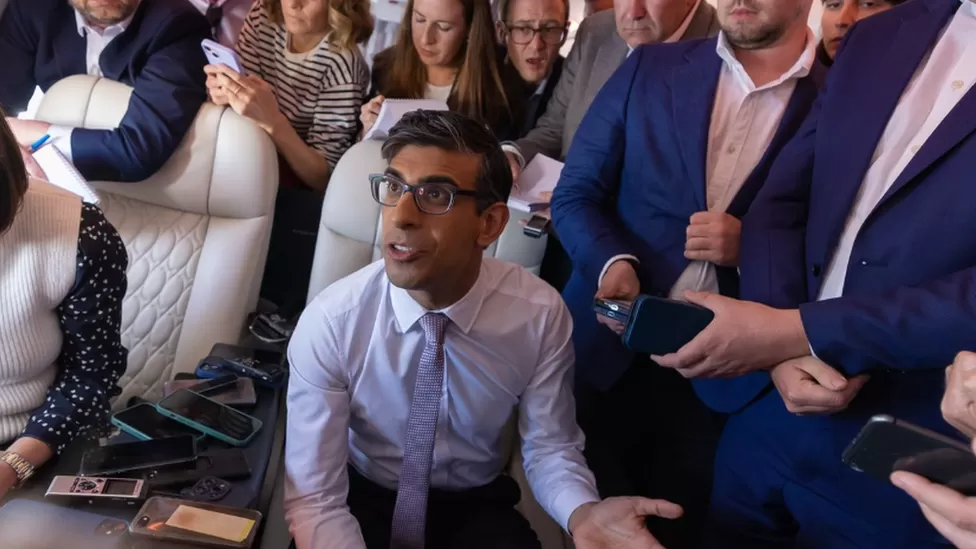 Mr. Sunak declared that "subsidy races" are not ways to achieve climate targets. The Inflation Reduction Act (IRA) proposed by Mr. Biden has drawn criticism from several British officials for harming international trade.
The law allocates $370 billion to advance environmentally friendly innovations in the US. In an effort to reduce carbon emissions, billions of dollars have been set aside in tax credits, and incentives to boost the manufacturing of solar panels and wind turbines, and promote the use of electric cars.
The regulation has been labeled anti-competitive by the European Union. Earlier this year, Energy Secretary Grant Shapps, warned that it was "dangerous because it could slip into protectionism."
However, it has been anticipated that, it may come up during Mr. Sunak's interaction with Mr. Biden, which has been scheduled on Thursday at the White House, after Sunak's discussions with top corporate executives and elected officials.
The Press Secretary for the Prime Minister said, Mr. Sunak would also be discussing advancing green technology, the conflict in Ukraine, and artificial intelligence regulation. According to Downing Street, the Prime Minister would like to increase economic security and bring it up to the level of defense cooperation, between the UK and the US.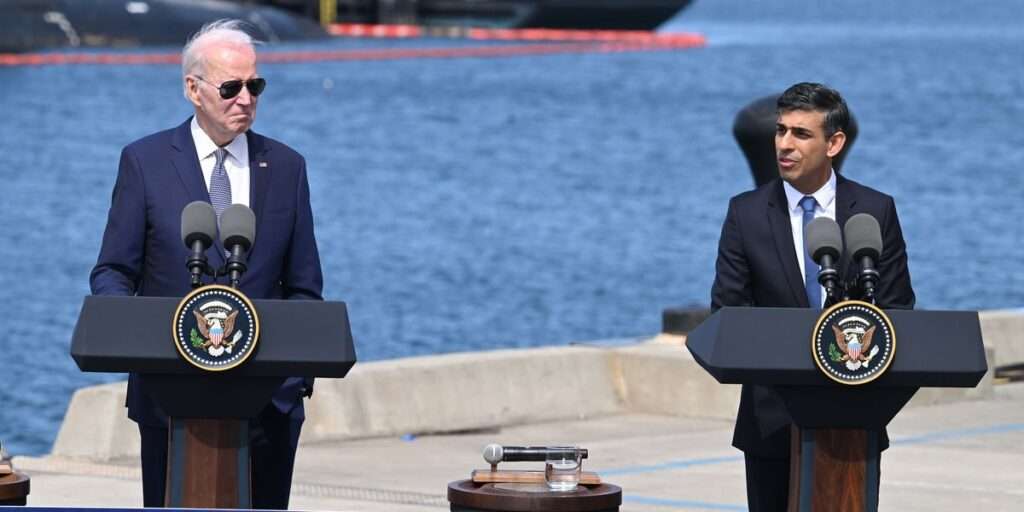 Prior to the visit, tensions over the potential worldwide effects of Mr. Biden's economic package had been gaining momemtum. The UK government has denied having any plans to match the scope of the US proposals, leading Labour Party to claim that, the UK may lag behind in the drive to recruit emerging companies on a global scale.
Notwithstanding, reporters questioned Mr. Sunak about, what Biden could do to mitigate the economic effects of his package on the UK, as he travels to Washington. "It's something that he, President Biden and I have discussed in the past, and you'd expect us to continue discussing it," Mr. Sunak replied.
Again, the Prime Minister cited a joint statement released by the G7 at the conclusion of its most recent summit in Japan, when queried if he agreed with President Biden's claims that, a robust economy occasionally necessitated a protective strategy to important sectors. He claimed that, the declaration "makes it very clear that, G7 countries don't believe in protectionism as the answer to this challenge and also don't believe in subsidy races that are zero sum."
A broader UK-US commerce agreement, however, has been a major field, where growth has slowed down in recent years. President Biden has suspended negotiations in this area, forcing the UK to strengthen economic links, by signing less comprehensive mini-deals with about 20 states. There have been rumors that during his visit, the two countries may announce a crucial minerals agreement that would let British automakers export electric vehicles to the US, and would qualify for some tax exemptions available to American businesses.
Artificial Intelligence Laws
In order to establish the UK as a major participant globally, Mr. Sunak also wishes to hold debates about the laws governing artificial intelligence (AI). The UK would be interested in convening any new global regulator for the developing technology, according to reports from the prime minister, who is hosting an event on AI regulation in the fall.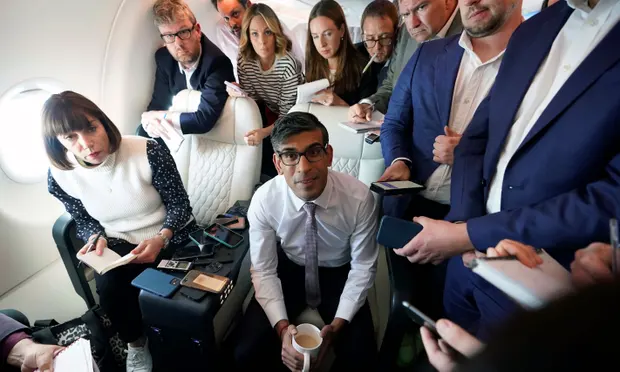 However, it is in doubt, how the UK would influence new international regulations beyond the EU, given that it is no longer allowed to participate in important conferences, involving European and American regulators, such as Tech and Trade Council (TTC).
The war in Ukraine, which has probably reached a critical phase and indicating the long-awaited counteroffensive from Ukrainian forces, would also be a topic of discussion between the two leaders. This comes after Russia and Ukraine accused each other for the collapse of the Kakhovka dam, leading to the evacuation of thousands of people. Moscow has refuted claims that, it shelled the dam, and has attributed it to Ukrainian bombardments.
Speaking to reporters on the flight to the US, Mr. Sunak stated that it was "too soon" to draw a "definitive judgement" regarding whether Russia was responsible for the attack. If Russia is to be discovered to be at fault, he claimed, it would "demonstrate the new lows that we will have seen from Russian aggression."
READ ALSO:Belarus Loses UN Security Council Seat To Slovenia