One issue that has gotten massive interest among the voting populace in UK, is the green policies. According to an influential Tory member, he wouldn't hesitate to confront his party hierarchy, if they consent to backing down from their green policies.
The West Midlands Mayor, Andy Street, in his submissions admonished the party to "hold our nerve" in its pursuit to address the "defining issue of our time."
Street further explained that, UK would be at the wrong side of business if Downing Street fails in reducing carbon emission in the country. He claimed it will cost the country millions of pounds, if measures are not put into effect as soon as possible.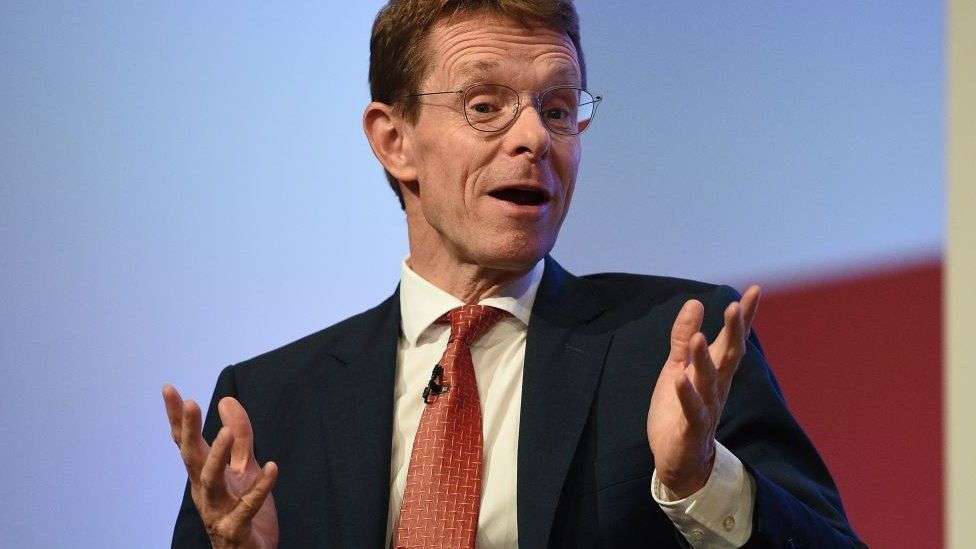 In political wise, Street implied that, the implementation of the green policies would galvanize massive support base and votes for Tory in the upcoming 2024 election. He admonished fellow officials who share similar views to voice out.
"If you want to take the green agenda as an example, what was the most successful area of investment for the West Midlands Green manufacturing, there's opportunity in that. There's also a social responsibility to step up. So, people like me have to stand up and be counted on it.
"The electoral point is equally, in my mind, extremely clear. This is a defining moral issue of our time. Are we going to be the party that guides this country through addressing climate change. It's the right thing to do. The thinking voter will see that. The problem is, it's been defined as a choice, but there isn't a choice to stand still. Actually, the win-win of going with the change has not been sufficiently well described. So that's what we've got to step up to do."

Andy Street, Mayor, West Midlands.
Additionally, Andy Street revealed that, the government has began increasing the production in electric cars to substitute for gasoline-powered vehicles.
"We've got a choice as to whether we are going to be part of leading that, or whether we're going to deny the change and lose the opportunity to lead. And there are tens of thousands of people, particularly across Coventry and Warwickshire, already employed in that sector, drawing inward investment in its millions of pounds in that sector. This change is happening."

Andy Street, Mayor, West Midlands.
However, according to Conservative MPs, there have been delays in implementing the ban on sales of gasoline-powered vehicles.
In the first place, there has been rumors that, Prime Minister Rishi Sunak and his policy advisors would resuscitate the conservative visions as means of a political cleavage with the Labour Party.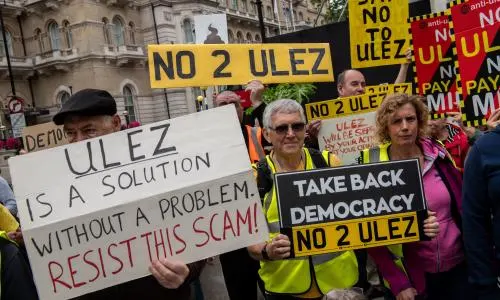 Moreover, the recent conservative bye-election victory in the Uxbridge last months, has prompted the Prime Minister to drift away from his climate policies.
The Labour party on the other hand, blamed their defeat on the London Mayor, Sadiq Khan for implementing the Ultra-low emission zone (Ulez) policy.
"Uxbridge was about Ulez. It was not about Britain's commitment around net zero. I find it a source of pride actually, that the previous Conservative government put us as world leaders in this. Theresa May enshrined it, Boris Johnson led us very well in Cop26. People like me have to stand up and make sure we don't lose our nerve on it."

Andy Street, Mayor, West Midlands.
He went on to say that, the region should be free to levy impose and maintain a greater portion of the money spent in the West Midlands.
"We've got to demonstrate what we're going to do with these new powers. Then there can be a lot more. We're still asking to spend government money. Where I want to get to is raising the money here, and we will hold it here. That doesn't have to be new taxes. That can be taxes that are already levied in the West Midlands held here."

Andy Street, Mayor, West Midlands.
READ ALSO: Migrants – Six Perish In The French-English Channel