US President Joe Biden has reiterated that "America is back" to a global audience at the annual Munich Security Conference, adding that "the transatlantic alliance is back," after four years of a Trump administration that had "America First" as its mandate.
Speaking at the virtual Conference, President Biden revealed that he intends to salvage the Iran nuclear deal, meet economic and security challenges posed by China and Russia and repair the damage caused by the coronavirus pandemic, a feat that would require close cooperation between the U.S. and its Western allies.
'I know the past few years have strained and tested the transatlantic relationship. The United States is determined to reengage with Europe, to consult with you, to earn back our position of trusted leadership."

President Biden
He declared that the U.S. stands ready to re-join talks about re-entering the 2015 multilateral Iran nuclear deal abandoned by the Trump administration and called for cooperation in addressing economic and national security challenges posed by Russia and China, identifying cyberspace, artificial intelligence and biotechnology as areas of growing competition.
President Biden also spoke about the two-decade war in Afghanistan, where he faces a May 1 deadline to remove the remaining 2,500 U.S. troops, after the Trump administration negotiated a peace agreement with the Taliban.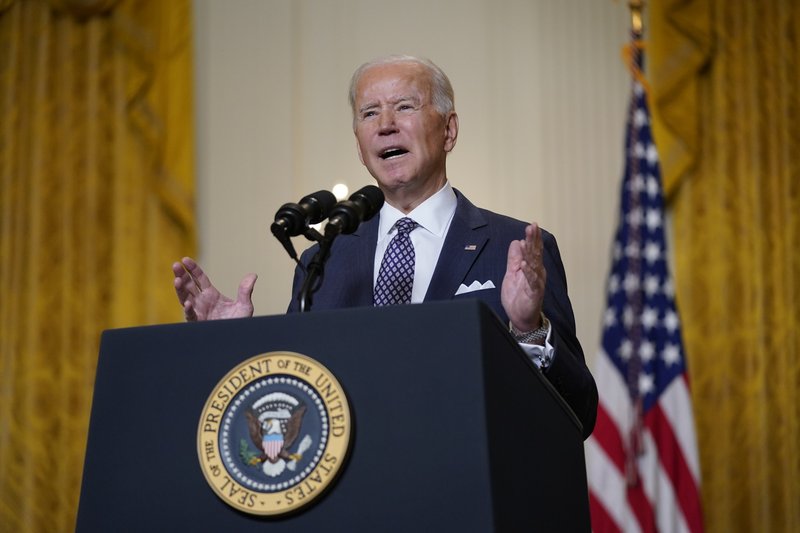 President Biden also participated in a virtual meeting of the Group of Seven (G7) industrialized nations on Friday, 19th February, where world leaders vowed to "work together to beat COVID-19 and build back better."
He encouraged G-7 partners to make good on their pledges to COVAX, an initiative by the World Health Organization to improve access to vaccines and urged greater international cooperation on vaccine distribution. The US President pledged $4bn support for global coronavirus vaccination efforts.
French President Emmanuel Macron also called on the U.S. and European nations to allocate up to 5% of current vaccine supplies to developing countries.
"It is up to Europeans and Americans to allow all the poor and emerging countries in the world to get access to vaccines as fast as possible."

President Macon
He specifically asked the rich nations to send COVID-19 vaccine doses to Africa to inoculate the continent's healthcare workers or risk losing influence to Russia and China. President Macron said Africa needed 13 million doses to vaccinate all its health workers, a milestone that would help protect healthcare services.
"If we announce billions today to supply doses in six months, eight months, a year, our friends in Africa will, under justified pressure from their people, buy doses from the Chinese and the Russians. And the strength of the West will be a concept, and not a reality."
UN Secretary-General Antonio Guterres also called for the launch of a global vaccination plan under the auspices of the Group of 20 leading economies to help curb the coronavirus pandemic.
Mr Guterres said an emergency task force was needed to draw up a strategy along with overseeing the sharing of excess dosages between nations, which could help poor countries to stem the crisis.