The Secretary-General of the United Nations (UN), Antonio Guterres has condemned the "wildly uneven and unfair" distribution of COVID-19 vaccines, pointing out that just 10 countries have administered 75 percent of all vaccinations.
Addressing a high-level meeting of the UN Security Council, Mr Guterres revealed that 130 countries have not received a single dose of vaccine and declared that "at this critical moment, vaccine equity is the biggest moral test before the global community."
The UN Secretary-General called for an urgent Global Vaccination Plan to bring together those with power to ensure equitable vaccine distribution — scientists, vaccine producers and those who can fund the effort.
He further called on the world's leading economic powers in the Group of 20 to establish an emergency task force that should have the capacity to bring together "the pharmaceutical companies and key industry and logistics actors". Mr Guterres also said the Group of Seven (G7) meeting on Friday, 19th February "can create the momentum to mobilise the necessary financial resources".
Several ministers addressed the virtual council meeting organized by Britain on improving access to COVID-19 vaccinations, including in conflict areas. UK Foreign Secretary, Dominic Raab, urged the UN to adopt a resolution calling for ceasefires in conflict zones to allow the delivery of COVID-19 vaccines.
"Cease-fires have been used to vaccinate the most vulnerable communities in the past. There's no reason why we can't… We have seen it in the past to deliver polio vaccines to children in Afghanistan, just to take one example."

UK Foreign Secretary, Dominic Raab
Barbara Woodward, the UK's ambassador to the UN added that more than 160 million people are at risk of being excluded from coronavirus vaccinations because they live in countries engulfed in conflict and instability, including Yemen, Syria, South Sudan, Somalia and Ethiopia.
"Humanitarian organisations and UN agencies need the full backing of the council to be able to carry out the job we are asking them to do."

Barbara Woodward
U.S. Secretary of State, Antony Blinken, also told the council the Biden administration "will work with our partners across the globe to expand manufacturing and distribution capacity and to increase access, including to marginalized populations."
He announced that by the end of February, the United States will pay over $200 million in previously assessed and current obligations to the UN. He said the US also plans to provide "significant financial support" to COVAX through the GAVI vaccine alliance, and will work to strengthen other multilateral initiatives involved in the global COVID-19 response.
China's Foreign Minister, Wang Yi used the platform to criticize the growing "immunity divide" and called on the world to "come together to reject `vaccine nationalism,' promote fair and equitable distribution of vaccines, and, in particular, make them accessible and affordable for developing countries, including those in conflict."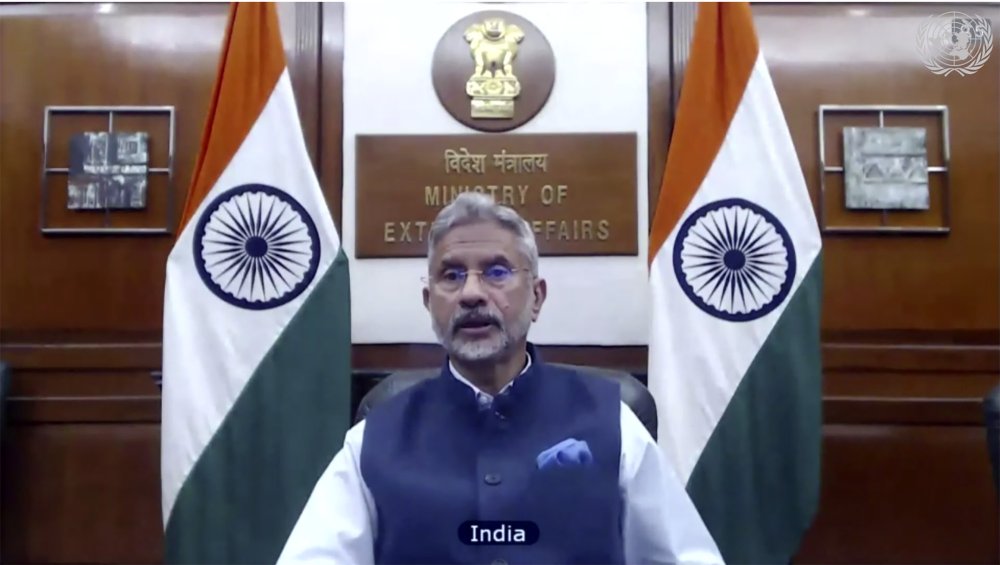 India's External Affairs Minister, Subrahmanyam Jaishankar, also called for a halt to "vaccine nationalism", warning that "Hoarding superfluous doses will defeat our efforts towards attaining collective health security." Mr Jaishankar announced "a gift of 200,000 doses" of vaccine for about 90,000 UN peacekeepers serving in a dozen hotspots around the world.
Read Also: Inequitable distribution of vaccines risks exacerbating financial vulnerabilities- IMF