UK Prime Minister, Boris Johnson has announced that Britain will share the majority of any future surplus COVID vaccines with the COVAX vaccine-sharing programme to help developing nations, once all adults in the UK have been inoculated.
Mr Johnson's statement comes ahead of a meeting of Group of Seven (G7) leaders via videolink later today, 19th February, of which he is the Chairperson.
It also coincides with a study released by ONE— a global movement campaigning to end extreme poverty and preventable disease by 2030– which found that people from poorer nations will probably be unable to get a COVID-19 vaccine this year because the world's richest countries have bought one billion more doses than their citizens need.
"This huge vaccine excess is the embodiment of vaccine nationalism, with countries prioritising their own vaccination needs at the expense of other countries and the global recovery."

ONE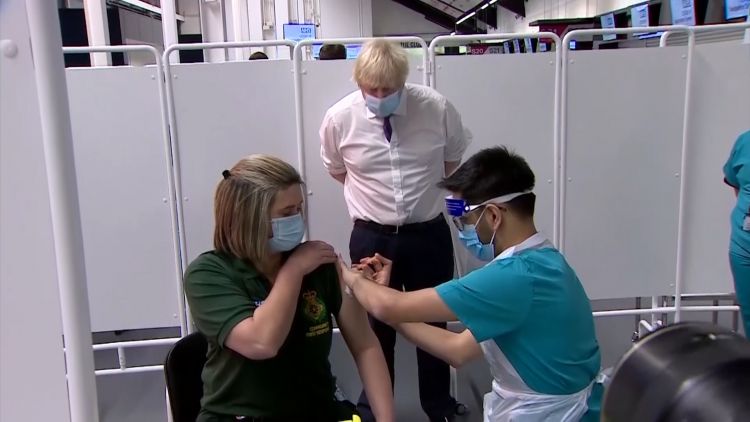 ONE's policy team added "a massive course correction" in distribution was needed if the world wanted to protect and save lives as the death toll from the pandemic approaches 2.5 million.
The study said, wealthy nations "will not be doing any favours for their own citizens" if they continue to hoard the vaccines.
"If the virus can thrive in any part of the world, the risk of new variants increases and it is only a matter of time before strains emerge that undermine the vaccines and tools that have been developed to fight COVID-19,"
Also, in an interview with the Financial Times on the eve of the G7 meeting, French President Emmanuel Macron urged Europe and the UK to allocate up to 5% of their current vaccine supplies to developing countries where vaccination programmes have barely begun.
"We are allowing the idea to take hold that hundreds of millions of vaccines are being given in rich countries and that we are not starting in poor countries."
He suggested countries such as China and Russia would seek to exploit any absence of Western action on supplying vaccines to poorer nations by stepping into the void as part of a "war of influence". Russia and China have already started shipping tens of thousands of doses of their COVID-19 vaccines to other developing and underdeveloped countries.
Earlier this week, UN Secretary-General Antonio Guterres' also revealed that just 10 countries had so far administered 75 percent of all vaccinations, describing it as "wildly uneven and unfair". He added that at least 130 countries have not yet received a single dose of COVID-19 vaccine.
In total, the UK government has secured access to more than 400 million doses of COVID vaccines over the next two years, after creating a portfolio of seven different vaccines. Mr Johnson's office has said it was too soon to say when surplus vaccine doses could be donated to other counties.
Also ahead of the G7 meeting, the UK Prime Minister's office has said Mr Johnson will urge world leaders to cut the time taken to develop new vaccines to 100 days, also calling on them to say "never again" to another crisis such as COVID-19.
From the first COVID cases being reported in China at the end of 2019 to the first successful vaccine trial by Pfizer/BioNTech in November last year was more than 300 days.