The ongoing crisis in Russia and Ukraine is expected to have an adverse impact on the cocoa sector in Ghana in the coming years because these countries form an integral part in the global economy and are major actors within the global agricultural sector.
Chief Executive of Ghana Cocoa Board (COCOBOD), Joseph Boahen Aidoo, said the situation has already skyrocketed fertilizer prices, making it difficult to import the needed ingredients for cocoa cultivation and this could linger for at least, the next two years.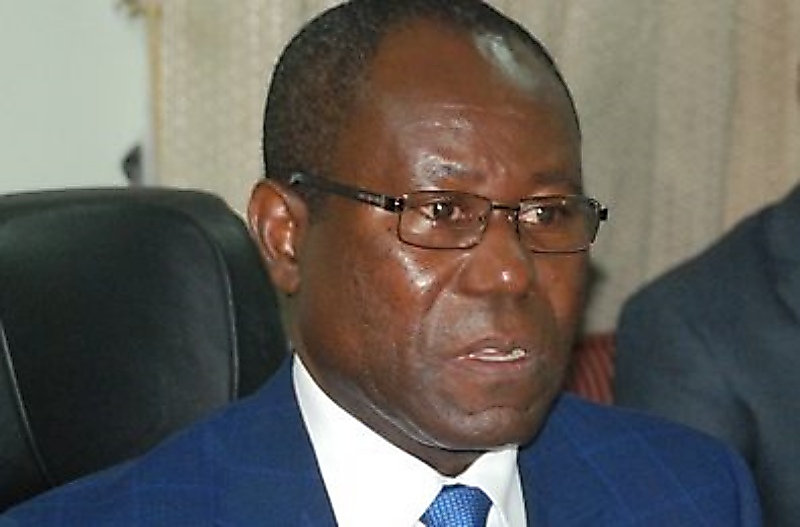 "The coming years will be very difficult for us as a sector, and for our farmers because the war in Ukraine has come to compound the adverse effect of the COVID-19 pandemic to the extent that the basic ingredients needed in producing fertilizers and other chemicals are going to be difficult to come by. We have to brace ourselves for the coming years and expect that the price of fertilizer will not be the same – even getting the fertilizer will be a challenge".

Joseph Boahen Aidoo
To minimize the effects of the current challenges on cocoa production, the COCOBOD CEO called for a national crop strategy that will see to the prioritization of massive local production of fertilizer inputs to make for the acute shortage of fertilizers.
Rising fertilizer prices
The significance of fertilizer as an essential input for cocoa production cannot be ruled out. The International Cocoa Organization (ICO), in its Cocoa Market Report for February 2022, stated that most cocoa trees in producing countries are old and the soil nutrients for many cocoa farms are depleted so the dependency on fertilizer for crop development is a requirement. However, in recent years, fertilizer prices have soared and likely to further increase due to the ongoing Russia-Ukraine conflict.
The Russian Federation is a major global supplier of fertilizers. Indeed, Russia is a primary producer of the main fertilizer nutrients – nitrogen, phosphate and potassium. Trade disruption in Russia could affect global fertilizer availability and consequently global agriculture, including cocoa production, the ICO warned in its February report.
According to fertilizer trade statistics published by IHS Markit, several cocoa producers import fertilizer from Russia and Belarus. Côte d'Ivoire and Ghana, which together represent more than 60% of the global cocoa production, import a large share of nitrogenous and potassium fertilizers from the Russian Federation and Belarus, according to the International Cocoa Organization.
Fertilizer trade will be affected as sanctions imposed on the Russian Federation and Belarus such as banking restrictions would hamper the payment of fertilizer sales, the ICO stated. Many countries are prohibiting ships from Russia to enter or pass through their territories amid rising freight charges across the globe.
"Thus, should this situation persist, cocoa smallholders who are already struggling with high prices of fertilizers will be unable to afford them. In addition, the shortage of fertilizers on cocoa farms will no doubt affect the quantity, quality and size of cocoa beans. There is the likelihood that the cost of cocoa production for the next cocoa season will increase and consequently affect prices".

The International Cocoa Organization
The Russian Federation and Ukraine play an integral part in the global economy as both are major exporters of commodities (crude oil, natural gas, different metal ores, etc.) as well as being important actors within the global agricultural sector (wheat, fertilizers, edible oil etc). The halt or even a reduction in the exports of one of these commodities will fuel inflation on a global scale which will add up to the inflation resulting from the supply chain disruptions still caused by the COVID-19 pandemic. Cocoa Sector Cocoa Sector Cocoa Sector
READ ALSO: Gross International Reserves Down By 1.5% In First Two Months Of 2022