AngloGold Ashanti Limited and Barrick Gold Corporation have concluded the sale of their interest in Morila Limited to Firefinch Limited (formerly Mali Lithium Limited) for $28.8 million cash.
This is according to a press release by AngloGold Ashanti and announced by the Ghana Stock Exchange on Tuesday, November 10, 2020.
AngloGold Ashanti Limited has intimated that the sale of their interest in Morila is in line with the Company's strategic objective of "streamlining its portfolio to focus its capital allocation on assets with longer life and lower costs".
"The net proceeds to AngloGold Ashanti's account will be $3.6 million taking into consideration shareholder loans and intercompany payables," AngloGold Ashanti pronounced.
Morila Limited owns 80 percent of the shares in Morila gold mine, located in Mali, with the remaining 20 percent of the interest being held by the state of Mali.
Morila Gold Mine had been scheduled for closure in 2021, the statement added.
Although Morila Gold Mine proposed to cease its operations next year, Firefinch Limited opined that it will 're-employ all of Morila's workforce,' as well as continue to provide ongoing benefit to the Mines' local stakeholders.
Commenting on the sale, Barrick President and Chief Executive Mark Bristow said the transaction would benefit the Malian stakeholders of Morila Gold Mine by giving Firefinch the opportunity to extend its life by accessing satellite resources and adapting the Mine's infrastructure.
"Barrick has been the operator of the mine and the sale is in line with its policy of selling non-core assets to concentrate on Tier One mines – those with the capacity to produce at least 500,000 ounces of gold annually for more than 10 years in the lower half of the industry's cost curve. Barrick remains committed to its partnership with Mali, where it owns and operates the Tier One Loulo-Gounkoto gold complex," Bristow added.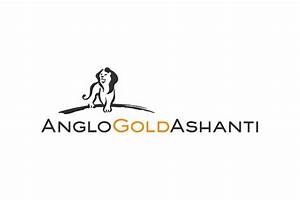 "The discovery and development of Morila served as the springboard for the Barrick legacy company Randgold Resources' expansion into Africa".
"Since it went into production in October 2000, Morila produced 6.9 million ounces of gold and paid more than $2.5 billion to stakeholders in the form of dividends and taxes. Morila, which was operated by Barrick Gold, transitioned to a stockpile treatment operation in 2009 and began processing tailings in 2013".
AngloGold Ashanti, further cautioned the general investing public that the anticipated results, performance or achievements expressed in the communique are unaudited, and may contain certain financial measures that do not conform to Generally Accepted Accounting Principles (GAAP), as such are likely to differ materially from actual results, performance or achievements.
"The information contained in this announcement has not been reviewed or reported on by AngloGold Ashanti's external auditor".
"Ashanti utilises certain 'Non-GAAP' performance measures and ratios in managing its business. Non-GAAP financial measures should be viewed in addition to, and not as an alternative for, the reported operating results or cash flow from operations or any other measures of performance prepared in accordance with IFRS. In addition, the presentation of these measures may not be comparable to similarly titled measures other companies may use".