Asante Gold Corporation has announced the appointment of David Anthony – Chief Executive Officer of Asante Gold, and Edward Nana Yaw Koranteng – Chief Executive Officer of Minerals Income Investment Fund ("MIIF") as the new company's board of directors and the resignation of Nadia Abdul Aziz as a director of the Company, with all immediate effect.
In a press statement released by Asante Gold Corporation on 17th March, 2023, the Chair of the Board – Mr. Douglas MacQuarrie stated that the Board will derive significant benefit from the two new appointments, adding that: "Dave's appointment follows naturally from his role as Asante's Chief Executive Officer for the past year and previously as Chief Operating Officer."
According to the statement, Mr. David Anthony has more than 40 years of experience in mine project development and operation at the senior management and executive levels.
"David worked with Barrick in Africa for 10 years and became CEO of African Barrick Gold. He has also worked in Canada, Ecuador, Brazil, Indonesia, Chile and Argentina to design, deliver and operate open pit and underground mines."

Asante Gold Press Statement
Prior to Mr. Anthony's work with Asante, the statement further disclosed that he was the Chief Operating Officer of Cardinal Resources Limited before its takeover by Shandong Gold for more than $500 million, indicating that: "At the time, Cardinal was developing the 5 million oz (reserve) Namdini Gold Mine in Ghana."
Mr. Koranteng's Appointment As A Board Of Director
More so, Edward's appointment, as mentioned in the statement, reflects both his deep experience in mine finance and his perspective as a representative of MIIF – a significant Asante shareholder and a strong supporter of Asante's gold mining operations in Ghana.
"Edward Koranteng is a lawyer and an experienced corporate and investment banker with over 23 years working experience. Since 2021, as Chief Executive Officer of MIIF – a sovereign minerals wealth fund, he oversees the management of Ghana's equity interest in mining companies and manages all royalties paid to the state from mining activities."

Asante Gold Corporation Press statement
Prior to his appointment to MIIF, Mr. Koranteng was the Business Head for East, Central and Southern Africa for Ghana International Bank plc (GHIB) in the United Kingdom, and was stationed primarily in Nairobi, Kenya where he was also responsible for GHIB's energy and mining portfolio and led various financing projects in Ethiopia, Tanzania, Kenya and Malawi.
Prior to that, Mr. Koranteng worked with the Chase Bank Group (Kenya), now SBM Bank of Mauritius, which included Genghis Investment Bank, as the Group Head for Energy, Oil, Gas and Mining. He has held executive and senior managerial positions covering corporate, oil and gas and mining for Ecobank Ghana, Access Bank and Ghana and Fidelity Bank.
Mr. Koranteng began his career as a Management Consultant with PriceWaterhouseCoopers in 1999 in Ghana. He holds a Master of Laws Degree in International Banking and Finance from the University of Leeds.
In conclusion, Asante Gold appreciated the outgoing director – Mrs. Nadia Abdul Aziz for her effort and hard work during her tenure of office.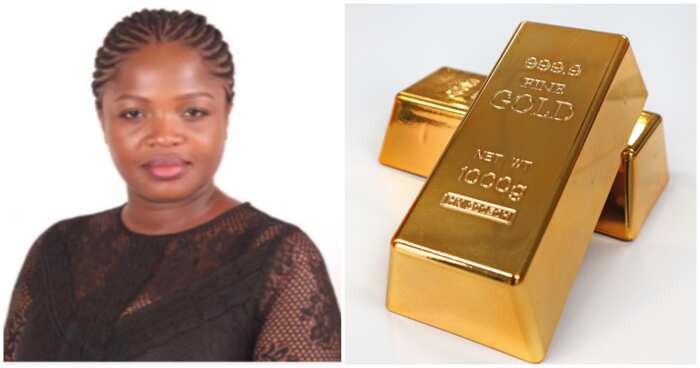 "We thank Nadia for her outstanding contributions to Asante on the Board, the ESG and the Audit Committees. We look forward to her continued involvement in Asante's community initiatives."

Asante Gold Press Statement
Read also: Gold Fields, Anglo Gold Rule Out Merger After Ghana Joint-Venture Deal