Out of 14 mining operations within which the government holds equity interests, only 4 companies paid dividends to the government in the 2020 fiscal year, totaling GHS224,836,600, and representing close to six times more than the dividends received in 2019, according to the 2020 State Ownership Report.
Compared to 2019, this represents a 483.68 per cent increase in the dividends paid in 2020, while also featuring the new addition of Kinross Gold in the 2020 group of dividend-paying mining companies, according to analysis of data from the 2019 Ghana Extractives Industry Initiative (GHEITI) Mining Report and the 2020 State Ownership Report.
Overall, mining operations ongoing in AngloGold Ashanti's Obuasi mine, Gold Field's Tarkwa and Damang mines (Abosso Goldfields), Kinross Gold and Newmont Ghana contributed to the government's dividend for the year. The major contributors for 2020 were Kinross (GHS62,085,700), Goldfields Ghana's Tarkwa mine (GHS28,691,530) and Newmont Ghana (GHS126,746,140).
"The improved dividend receipts for full year 2020 was mainly on account of a marked increase in the contribution of the Minority Interests portfolio, particularly the mining sector which paid GHS224.77 million as dividends to GoG in full year 2020, compared to GHS38.48 million in 2019. "

State Ownership Report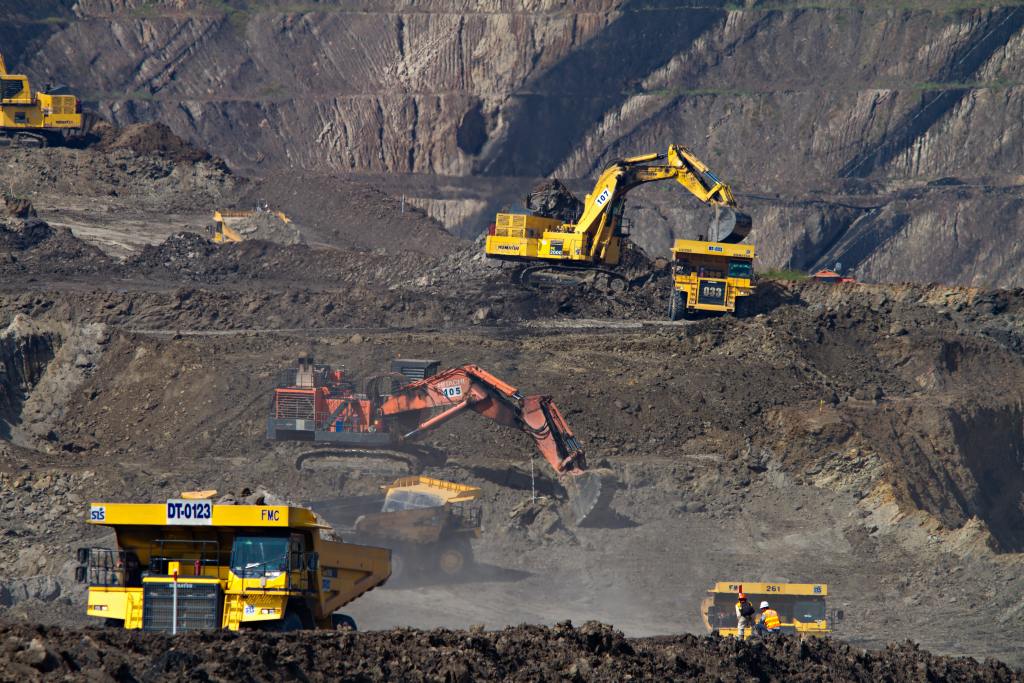 Financial Performance of Some Mining Companies
Considering the financial results of these mining companies in 2020, FGR Bogoso Prestea recorded a net profit of GHS1,952.62 million compared to a net loss of GHS432.02 million in 2019. Asanko Gold Limited also recorded a net profit of GHS762.97 million compared to a net loss of GHS1,523.36 million in 2019.
Furthermore, Golden Star Resources (Wassa) recorded a net loss of GHS21.04 million in 2020 compared to net profit of GHS 267.23 million in 2019. AngloGold Ashanti posted the highest net profit of GHS5,593.15 million, representing 49.70 percent of the portfolio's net profits. Golden Star Resources (Wassa) was the only company to post a net loss in 2020, according to the State Ownership Report.
Thus, it is quite surprising why dividends were not paid to the government despite the fact that, most companies performed well in the year as the COVID-19 pandemic favored gold prices, shooting prices to record levels due to increased demand by investors.
As stipulated in Section 43(1) of the Minerals and Mining Act, 2006 (Act 703), the government retains a non-contributory shareholding of 10 percent (free carried) in mining entities, however, this may be "altered in development agreements," as cited in the 2019 GHEITI Mining Report. For instance, in the case of AngloGold Ashanti, the government has equity holding in AngloGold Ashanti (global). As at the end of 2019, the government's shareholding stood at 0.04 per cent.
Though the government holds this 10 per cent interest in mining companies, the non-payment of dividends by majority of these companies has been recurrent for the many years of gold mining in Ghana, with the government questioning benefits it's entitled to, from holding these equity interests in mining operations. However, after showing interest in addressing the issue since 2018, not much improvement along these lines have been made.
Government Action Appears 'Numb'
According to media reports, this became prominent in 2018, when the Vice President Mahamudu Bawumia questioned the utility of the government's 10 per cent equity interest in mining operations, stating at the 2018 IMF Regional Economic Outlook for sub-Saharan Africa, that the abysmal revenue generated from the government's equity shares was because "many of the mining companies say they are not making profits to pay dividends but they keep mining, notwithstanding the fact that they are unprofitable."
In fact, in the 2018 mid-year budget review, the Minister of Finance, Ken Ofori-Atta, iterated the Vice President's sentiments, saying: "Mr. Speaker, several billions of Cedis are lost every year due to transfer-mispricing and tax evasion, which leads to a lower than expected Tax-to-GDP ratio.
"Government will commission audits of local and multinational enterprises in Mining, Oil and Gas, Telecommunications Services, Transfer Pricing and High Net Worth Individuals to address transfer mispricing and other forms of tax evasion."

Minister of Finance
For the government, these equity interests are intended to generate additional revenues via dividend receipts as companies' mining operations become profitable. In the 2015 GHEITI mining report, concerns were raised regarding the value of this equity share model owing to the limited number of companies paying dividends to the government year-on-year.
Whether the special auditing as indicated by the Finance Minister actually occurred requires probing and the outcome thereof, needs to be acted upon. The government must therefore reconsider its 10 per cent equity share in mining companies to ensure its interests are protected and that, the tendencies of transfer-mispricing and tax evasion are reduced to the barest minimum.
READ ALSO: eCedi Will not Face Same Challenges as eNaria- BoG Governor