Time is running out, and without acting swift and fast, the global economy could be on its knees. Read in between the lines, and tell me what you see? The fact is this: the African continent, and specifically, Ghana, stands a chance of becoming a viable gas exporter to Europe and also profit from its oil and gas resources.
It is becoming clear that there appears no end in sight for the war between Russia and Ukraine, at least in the interim, as the Kremlin on Sunday, February 27, 2022 made an order to place Russia's nuclear deterrent forces on high alert.
While this new 'bluff' by Putin is exacerbating geopolitical tensions within the region, Moscow appears 'numb' to sanctions so far meted out by the US and EU— targeting Russian banks from participating in the SWIFT Financial System, crippling its ability to compete in today's high-tech economy as well as targeting Russian elites' wealth.
Without sanctions or not, the growing tensions signal a scathing attack on Europe's critical supply of gas from Russia and the consequential energy security ramifications, but this presents a golden opportunity for African economies to make a forceful case on becoming a formidable support to the West, enhancing the continent's hydrocarbon production and exports to meet the gaping international supply gaps.
EU Ready for Gas Imports from Africa
More importantly, during the EU-African summit last two weeks, the EU promised a 'partnership of equals' with African economies, and on the EU's behalf, its High Representative on Foreign Affairs, Josep Borrell, hinted that the EU is negotiating with gas-producing countries about expanding LNG supplies.
This happens to set the ball rolling for African economies to prepare for these opportunities which are now further expanded as a result of the ongoing Russia-Ukraine crisis. Gas producing countries such as Nigeria, Egypt, Mozambique, Tanzania and Ghana, could potentially offer exports to Europe.
Abdur-Rasheed Tunde Omidiya, President of the African Energy Chamber for Nigeria and West Africa, recently remarked that:
"The ongoing European energy trilemma and challenges provides a golden opportunity for African gas producers to develop a robust, bankable gas strategy to cater for motherland Africa and our European friend's energy demand. I believe Africa can leverage current trends to attract much-needed investment to develop the infrastructure needed to accelerate production for regional consumption and exportation. The time to act on the Trans Africa Gas plan is now."

Abdur-Rasheed Tunde Omidiya, President of AEC, Nigeria
Noting this, therefore, it is now time to relax the brakes on a 'rushed' energy transition for a transient period, at least, to solve this very devastating threat on the global economy, which otherwise could spiral into a recession, specifically, in the U.S, according to Diane Swonk, chief economist at Grant Thornton.
The analyst further indicated that "a sustained period of $125 per barrel of oil would almost certainly stall growth and lead to rising unemployment", as cited by Oilprice.com.
Realities Are Changing
Only recently, the Minister for Finance, Mr Ken Ofori-Atta, speaking at the National Energy forum alluded to the multiple oil blocks Ghana has at its disposal and the potential benefits that could be derived from exploiting them, "but now, all of a sudden, the West is saying we should move to clean energy."
The realities are changing, and though the Minister's assertion is exactly the case, there is still a window of opportunity to make huge returns from the country's oil and gas resources. Instead of mulling over what the West says or do not say, this opportunity indicates that the case for energy transition may be taking a new turn to the continent's favour.
At least, if the EU and the rest of the world appeared not to have given a listening ear to Africa's three-pronged proposal during the COP26 meeting in November 2021, this time, they would, due to how important natural gas has eventually become in discussions as a result of the ongoing Russia-Ukraine Crisis.
Looking at the numbers, the U.S. Energy Information Administration (EIA) statistics show that imports of natural gas by both pipeline and as liquefied natural gas (LNG) contributed more than 80 per cent of the supply of natural gas to the countries of the European Union (EU-27) and the United Kingdom (UK) in 2020, up from 65 per cent a decade earlier. Majority of which comes from Russia, Norway, North Africa, and Azerbaijan.
Pipeline imports originating in Russia— the largest supplier in the region— grew from about 11 billion cubic feet per day (Bcf/d) in 2010 to more than 13 Bcf/d in 2020 (a low consumption year due to COVID-19 related impacts).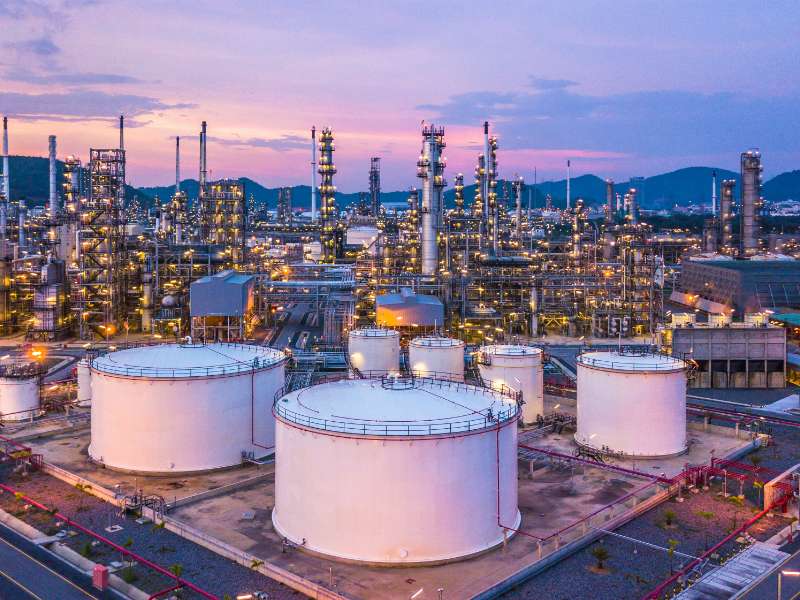 During 2020, natural gas imported into the region by pipeline made up 74 per cent of all natural gas imports, and LNG accounted for the remaining 26 per cent of total imports. The statistics further proved that despite construction of new pipelines, imports from Norway averaged around 9 billion cubic feet per day (Bcf/d) between 2010 and 2020, as development of new fields in the Barents Sea section of the Norwegian offshore Continental Shelf was insufficient to offset declines from mature fields in the North Sea.
"Although LNG imports made up about 26 per cent of all natural gas imports, they provided about 20 per cent of all of the natural gas supplied to the EU-27 countries and the UK in 2020. LNG imports tend to fluctuate from year to year— from as low as 3.6 billion cubic feet per day in 2014 to as high as 10.1 Bcf/d in 2019— depending on global natural gas prices, demand driven by cold weather, and the availability of pipeline supplies."

EIA
Being forward-looking, Ghana, and its African gas-producing peers can take advantage of the status-quo to attract the needed investments required to build infrastructure that would enable the country expand exploration, production, and exportation to meet the anticipated increase in demand in Europe.
READ ALSO: Communication Service Tax Proceeds Down By 5.55% Last Year