A press statement released by the IMANI Centre for Policy and Education on the first of a series of six policy dialogues which was held recently discussed the pathways that can improve the business environment in Ghana.
Insights from the policy dialogue highlight that, businesses have generally been impacted by the COVID-19 pandemic but there are indications that steps are being taken to mitigate the risks associated with the pandemic.
As part of contributions to the discussions, some business owners and managers recounted strategies they took in order to remain afloat, post-lockdown periods.
Ms Mabel Simpson, Team Lead of Msimps explained that it was a rollercoaster ride for her business, periods when the pandemic hit the hardest. She intimated that, that notwithstanding, they did not wound up as many other businesses who couldn't cope did.
They noticed that their products which included sales of laptop bags were not on demand any longer, hence, they took advantage of people's demand for nose masks and switched production to meet that demand and this was how her business remained relevant and stood aground.
Mrs. Charity Annan Adupong, CEO, Meannan Foods, recounted that at the peak of the pandemic when borders were closed and exports were negatively affected, her company began looking within the country to market their products. They exported 25% to 30% of their products abroad, but she says, until then, they had not known there was a large market for their products in Ghana.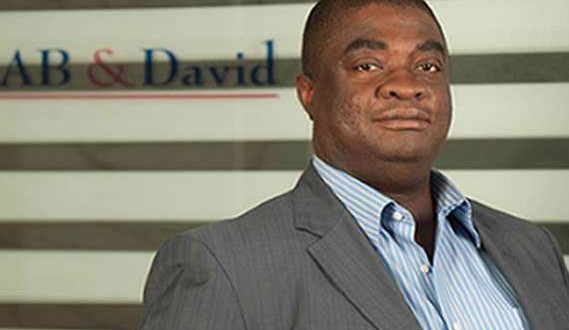 On the other hand, Mr. David Ofosu-Dorte, Managing Partner, AB & David Business Law Firm, indicated that, "many businesses were not prepared for the COVID because they did not have the usual business continuity plans."
He further stressed that, even for firms that have these plans, they could not have anticipated that the shock will come from the pandemic so as to prepare ahead of it. He stated that many businesses were unable to activate the business continuity plans.
However, going forward, he explained that what businesses must do is first sustain the business in its current state; secondly, prevent deterioration; and thirdly, strategize to take advantage of opportunities that may emerge.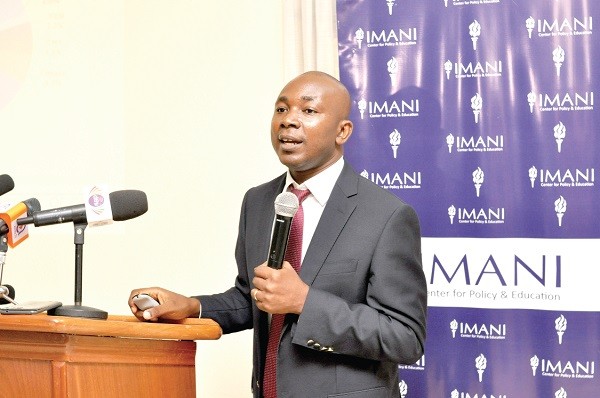 Other participants of the forum shared ideas regarding the way forward for businesses and the government. Prof. Godfred A. Bokpin, University of Ghana & Fellow, IMANI CPE argued that as a country, we have not asked the right questions as to what kind of recovery that is expected.
He added that, Covid-19 has exposed underlying challenges, poverty and inequalities of opportunities. To the ordinary Ghanaian, there is nothing national about the national cake. He questioned whether the recovery is pulling people along or it is the same jobless growth which we have celebrated over the years.
In addition, Mr. Isaac Adupong, Director, Lead-It Africa Limited, indicated that his firm conducted a survey on how businesses were able to be resilient over time. He argued that although some narratives tend to focus on the resilience of the economy, it is clear from the study that the resilience of businesses is as a result of the resilience of employees.
Thus, businesses must have resilient employees, as well as are able to generate ideas and be creative in order that they can survive beyond the pandemic. He argues that businesses would continue to depend on employees for ideas, and it is essential for management to engage and inspire the employees.
More importantly, IMANI Africa conducted a short-structured survey to obtain simple and prompt feedback from participants at the forum. The questions included ascertaining the impact of the pandemic on businesses and what businesses were doing to address them.
The survey was completed by 24 respondents. Highlights of results obtained are that; businesses generally experienced decline in sales; 50% of respondents rated the impact as medium; 29% said the impact was low and 21% said it was high. Thus, 71% of the respondents alluded that the pandemic has had a negative impact on their businesses.
A section of the questionnaire asked about what businesses were doing to address employee and customer issues to mitigate the risk exposures from Covid-19. Majority said that they were still monitoring the situations as they unfold.
The policy dialogue is a joint partnership between the IMANI Centre for Policy and Education and the Deutsche Gesellschaft fur Internationale Zusammenarbeit GmbH (GIZ) which was held on November 26, 2020 at the Tang Palace Hotel in Accra.
This initiative was aimed at creating a platform that will instigate private sector-focused discussions for the purpose of opening a pathway for the next Government that will take the helm of affairs in January 2021.
READ ALSO: Firms struggle to keep revenues at optimum levels- GSS Business Tracker Survey II