Mr. Michael Luguje, the Director General of the Ghana Ports and Harbours Authority (GPHA) has expressed his confidence in Ghana's ports experiencing a better traffic flow in 2023.
This statement by the Director General followed the decline Ghana ports experienced in cargo between January and September 2022.
"GPHA is hoping and believing for a better traffic flow to Ghana's ports in 2023."
The Director General made this statement while speaking with a section of journalists from Tema during a Press Soiree organized by GPHA to express its appreciation to the media for the year.
Director of Tema Port, Mrs. Sandra Opoku in her address indicated that the numbers of cargo in transit kept soaring while the others fell.
"While the numbers for transit cargo were still hitting the upper ceiling during the period, all the others experienced a dip."

Mr.Luguje
Besides, Mrs. Opoku said GPHA is expectant that the recent appreciation will help volumes rise by 2023 as according to her, many importers were adopting the 'wait and see' attitude.
"GPHA expects 2023 to come along with good fortune now that the cedi is stabilizing as many of the importers were adopting the wait and see attitude, leading to the drop in the volumes."

Mrs. Opoku
Mrs. Opoku further noted that the Ghana Ports and Harbors Authority (GPHA) discovered during their operations that Ghana had a low export rate, despite the efforts of the Ghana Export Promotion Authority (GEPA) to reverse this trend.
Challenges of the GPHA
Samuel Ntow Kumi, General Manager of Corporate Planning at the Ghana Ports and Harbors Authority (GPHA), explained that the Port Authority invested heavily in infrastructure and operations, which must be recovered through tariffs.
Mr. Kumi stated that the port is run without any government funding and has therefore, relied on commercial debts and partnerships with the private sector to develop the Tema and Takoradi Ports.
A thorough process, including stakeholder engagement with freight forwarders and regulatory agencies, is followed before tariffs are set, Mr. Kumi emphasized.
The General Manager also noted that GPHA is the only organization that has invested in the ports and that its tariffs make up less than 12% of all charges on cargoes.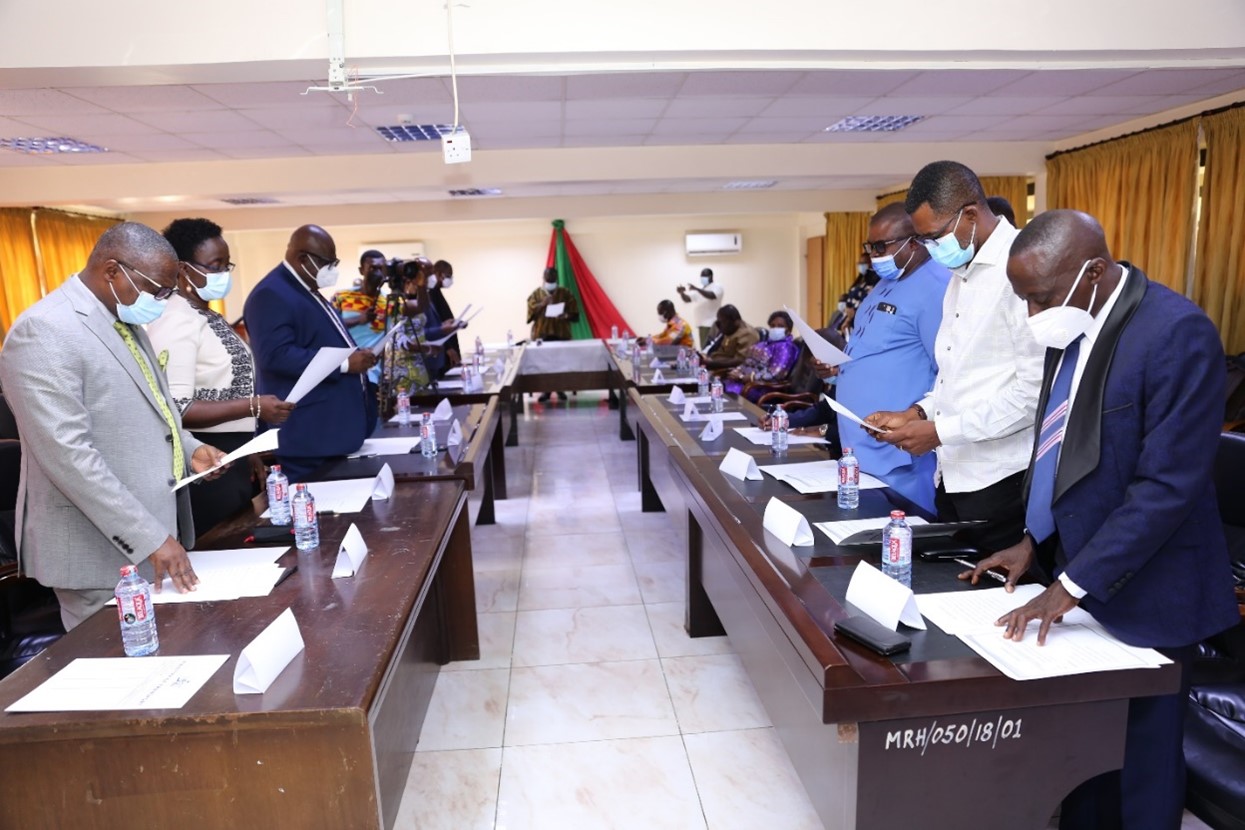 In succession, Mr. Kumi appealed to stakeholders to understand the situation and be understanding of tariff increases.
In course of the soiree, journalists interrogated the GPHA on the Keta Port, Tema Shipyard, and MPS concession, among others and also commended the GPHA for their cordial relations with the media.
READ ALSO: Russia's Putin Bans Export of Oil to Countries Adhering to Price Cap