The Registrar-General's Department (RGD) expects to register fewer companies this year compared to the number of companies registered last year. company
According to Finance Minister, Ken Ofori-Atta, the RGD expects to register 100,000 companies this year. The current projection represents a 26.7 percentage point decline from the 136,449 companies registered in 2020.
Meanwhile, unlike company registration, the RGD expects this year to witness a significant rise in the registration of marriages. About 1,099 more marriages are expected to be registered this year compared to last year. This means marriage registration will increase by 78.4 percent in 2021.
"The Registrar-General's Department (RGD) registered 136,449 companies, 1,401 marriages, 1,703 trademarks, filed 1,476 trademarks and administered 497 death gratuities in 2020. The Department will register about 100,000 businesses and 2,500 marriages in 2021".

Ken Ofori-Atta
Operationalization of the Companies Act
Furthermore, Mr. Ofori-Atta indicated that the Department will continue its decentralization process this year. He stated that this forms part of the operationalization of the Companies Act, 2019 (Act 992). Mr. Ofori-Atta revealed that the Department will open its fourth Regional Office in Sunyani to bring services closer to people in the area.
Also, Mr. Ofori-Atta stated that the Department will undertake 30 public sensitizations and educational programs or activities on the provisions of the Act.
Moreover, he hinted that RGD will procure Queue Management Systems for Kumasi, Sekondi, Tamale and Sunyani Regional Offices. This, according to him, is aimed at streamlining congestion in order to improve customer waiting time. Also, he noted that it will help to "effectively monitor staff productivity".
Clean-up exercise in company register
Meanwhile, the RGD had indicted that its register is bloated with names of dormant companies. In March this year, the RGD issued a statement highlighting its intention to undertake a clean-up exercise in its register of companies. That was the final notice after earlier notices served in May 12 and December 1, 2020. Per the final notice, companied had up to June 30, 2021 to comply with the directive.
According to the RDG, it has about 740, 628 dormant companies registered between 1963 to 2011 (Legacy Database). However, it noted that "only 70, 346 being updated into our new database".
"The rest of the companies have neither ever filed their Annual Returns nor re-registered with the Department. More so, only 266, 765 companies have filed their Annual Returns out of the total 524, 006 companies registered in the new company database (eRegistrar) since 2012 to 2020. This renders the rest of companies not in good standing with the Department".

RGD
Impact of COVID-19
The expected rise in marriage registration this year, may be due to the ease of COVID-19 restrictions this year. The restriction on social gathering last year forced most people to cancel their marriage plans altogether. Some of these marriages are therefore, slated for this year.
Moreover, the anticipated decline in businesses registration this year could also be partly due to the devastating effects of the pandemic on the economy. Despite signs of a gradual rebound, setting up a new business in some sectors will amount to taking the bull by the horn.
To reverse this trend, improvement in the macro economy is key. Also, it highlights the need to improve upon the ease of doing business in the country. This will make it easier for more businesses, especially start-ups, to thrive. A decline in business registration will have rippling effects on employment and household welfare in the country.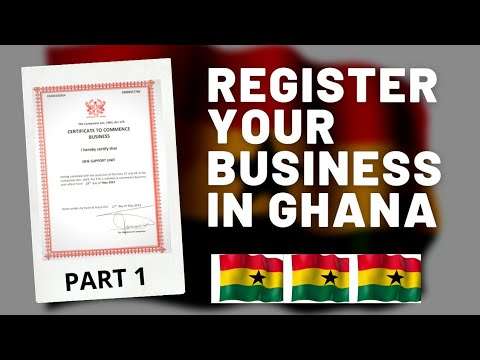 Nevertheless, a rise in marriage registrations may bring some economic benefits to the state and the individuals. More importantly, the preliminary processes that people go through before they marry may contribute to boosting domestic demand. Also, there is evidence that married people are more likely to be non-poor as compared to non-married people.
READ ALSO: Gaming: Ghana, Nigeria to lead the way in West Africa