Ghanaian actress and entrepreneur, Fella Makafui has launched a;petition- sign-up on social media, requesting for the release of 'Akuapem Poloo'.
This follows the sentencing of 'Akuapem Poloo' to imprisonment;for 90 days on the charges of publication of obscene material and domestic violence;which undermines the privacy and integrity of another person, and;conduct which detracts, or is likely to detract from the dignity of another human being.
The actress and wife of Ghanaian rap sensation, Medikal, took;to her Instagram page to ask her fans and social media users to sign up the petition;so that 'Akuapem Poloo' will be freed from prison. Posting a picture of Rosemond Brown, she wrote:
"Kindly sign the petition (link in bio). #freeakuapempoloo"
Comments to Fella's post
Fella Makafui's post drew a lot of attention as netizens reacted to her post. Some averred that they are ever ready to render their support to help 'Akuapem Poloo' out of prison. Others also thanked Fella for taking such a bold step to help Akuapem;Poloo, especially because she, Fella, and 'Akuapem Poloo' are not on good terms. Some reactions to her post read: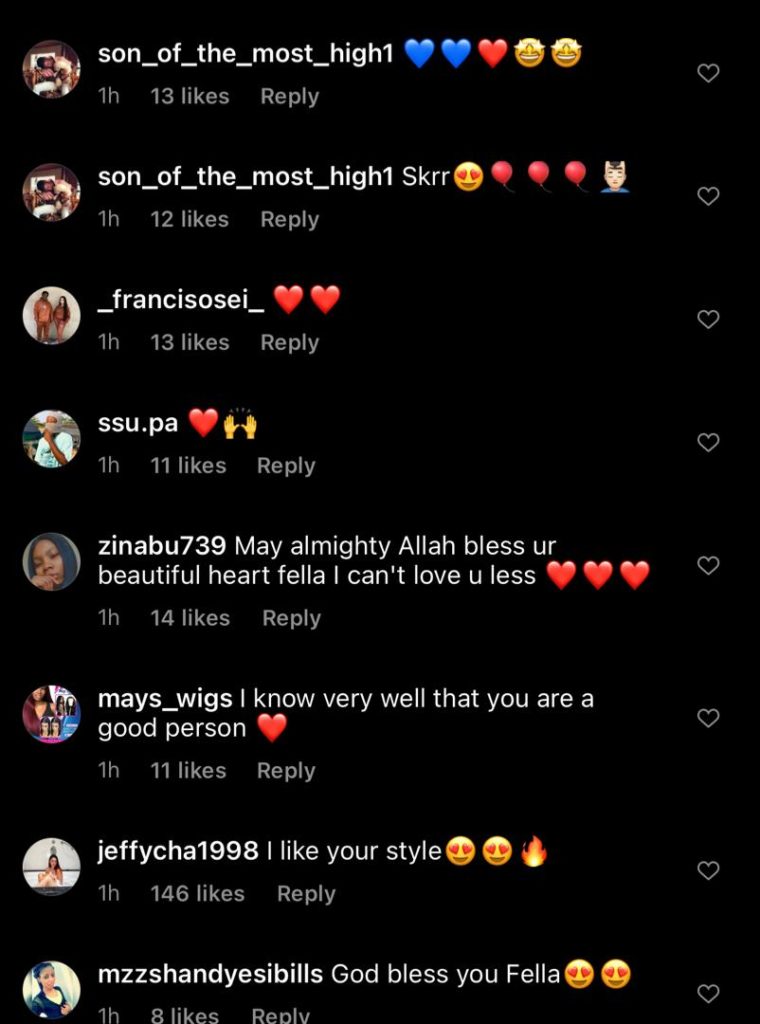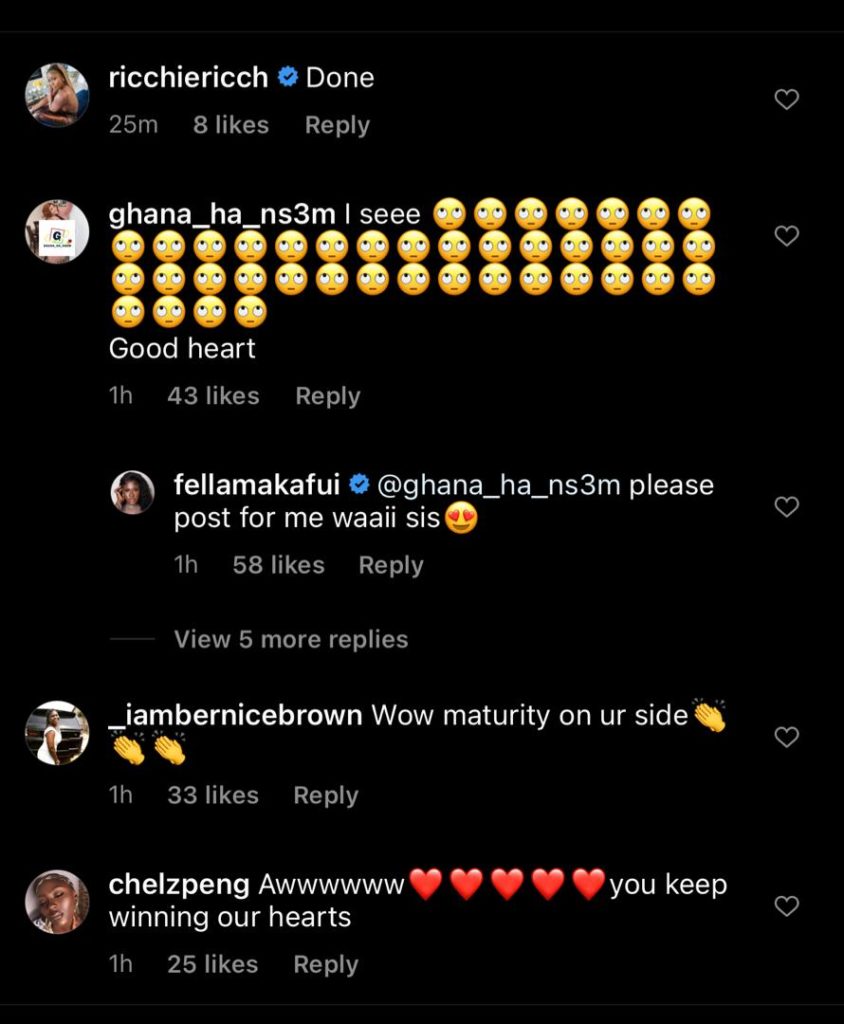 It can be recalled that in a recent interview, Fella Makafui admitted to reporting 'Akuapem Poloo' to the East Legon police station over alleged verbal assault. Fella Makafui mentioned that 'Akuapem Poloo' constantly insulted her, her husband Medikal, and made disparaging comments about her marriage and pregnancy.
The actress said that she initially decided to ignore Akuapem Poloo after she realized that is Akuapem Poloo's character. However, the verbal attacks went on unceasingly, prompting her to finally take action by involving the police.
She disclosed that the police and her manager went to 'Akuapem Poloo's' house in Kasoa after she refused to report herself at the station when she was called on the phone.
"Akuapem Poloo wasn't at home when they [the police] went there and she was on the run after".
Also, Fella revealed that she was later advised by the police to sue Akuapem Poloo in court since she had refused to honor the police invitation. However, according to Fella, her sister-in-law called her and begged her to drop the charges against Akuapem Poloo and let the matter go. Fella said that she didn't want to disappoint her in-law, therefore she paid heed to her in-law's advice. Since then, her relationship with Akuapem Poloo turned sour.
Read also: Akuapem Poloo Sentenced, All hope not lost- Lawyer