American singer and dancer, Teyana Taylor is giving her fans one final tour after announcing her plan to retire from music last year.
Teyana, who is the first Black woman to be named the 'Sexiest Woman Alive' by Maxim Magazine took to Instagram to announce 'The Last Rose Petal' Tour, a 12-city farewell that kicks off in San Francisco on November 7. Teyana captioned her tour announcement:
"How lucky am I to have something that makes saying goodbye so hard. However, for every goodbye, God makes the next hello closer. Come out and watch me, leave it all out on the stage… One last time… Just for you & as my last rose petal falls, I say farewell…"
It can be recalled that Taylor announced last year that she was retiring from music after feeling "super underappreciated" as an artist. The singer who doubles as an actress wrote:
"I'm retiring this chapter of my story with the comfort that I can depart with peace of mind seeing that all the hard work & passion put was indeed loved & supported somewhere in the world! To all my supporters from day 1 & all my new ones I love you and I thank you for everything."
TeyanaTaylor has been quiet this year after having a tremendous 2020. It can be recalled that in December last year, Taylor hosted the 2020 Billboard Women in Music event, where she celebrated some of the industry's most important voices. The evening was full of surprise guests, inspiring speeches, and plenty of music, with honorees that spanned multiple generations and genres, including Jessie Reyez, Dolly Parton, and Jennifer Lopez. Taylor in her opening speech said:
"Tonight's honorees helped us look through the darkness and find the light. Their music inspired our Zoom dance parties, they used their platforms to fight a global pandemic, to fight for equality, and encourage voters to make their voices heard. While the world was in lockdown, these women were standing up, doing what women do best: getting to the work and getting to the money".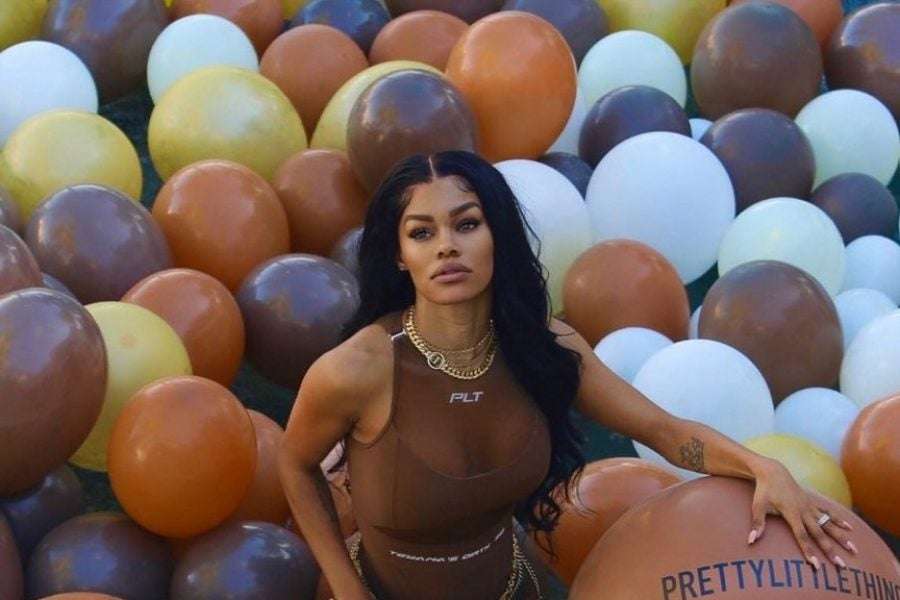 That notwithstanding, two months prior, Taylor recruited Sir Elton John to play piano in the visual for her track, 'Lose Each Other'.
The emotional 'Lose Each Other', which comes off Taylor's acclaimed, third LP, 'The Album', tells the tale of a couple breaking up and imagining life without each other. A beautifully choreographed dance sequence underscores the song's heartbreaking yet hopeful lyrics. Like the video itself, Elton's appearance is both subtle and striking.
"As a director, I wanted the imagery to be simple, yet powerful, which is why I choose an all-white background and bold looks. I wanted my audience to understand how love's hardships can also be beautiful", explained Taylor, who directs majority of her projects under the moniker of 'Spike Tee'.
Meanwhile, Taylor and her husband Iman Shumpert are set to return to reality television. Last month, it was reported that the couple and their daughters will star in a series titled 'We Got Love Iman & Teyana' on the E! Network. The show will document their day-to-day lives, much like their former VH1 series 'Teyana & Iman'.
Read also: We await how gov't treats exceptional IMF SDR flows – Seth Tekper