The 2021 MTV Video Music Awards has successfully come to an end with the likes of Wizkid, Beyonce Justin Bieber, Lill Nas X, among others walking home with awards.
By the close of the ceremony on Sunday Night, Wizkid emerged as a winner after the music video of Beyonce's 'Brown Skin Girl' which features him, SAINt JHN and Blue Ivy won the Best Cinematography category.
The Nigerian artiste and Shatta Wale were the only African-based acts who were nominated in this year's scheme.
Shatta Wale earned the nomination spot following the nomination of Beyonce's 'Already' music video in the category of Best Art Direction. However, the category was won by Doja Cat and Saweetie's 'Best Friend' video.
Regardless, according to Shatta Wale, he appreciates his nomination as a great feat. Whilst the show was going on, he tweeted: "God bless @Beyonce and Jay z more for me… wow!! What an opportunity… If I don't even win, am forever grateful at least to see my name on an award show in America many have been craving to be on".
That notwithstanding, Justin Bieber was named the 'Artist of the Year' at the 2021 MTV Video Music Award.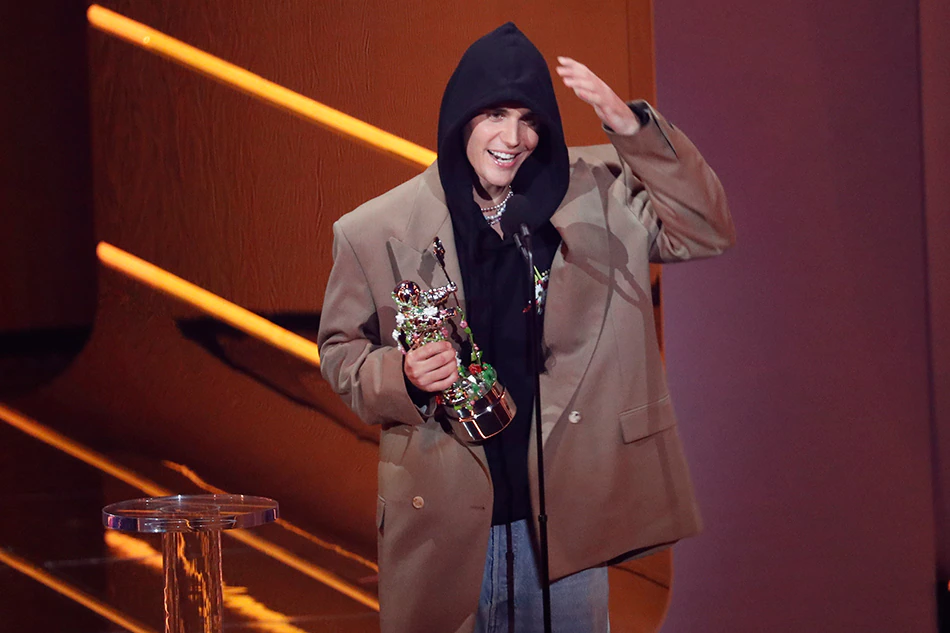 The singer-songwriter, who released his sixth studio album in March of this year, was nominated among a slew of other A-listers, including Ariana Grande, Doja Cat, Megan Thee Stallion, Olivia Rodrigo, and Taylor Swift.
While accepting his 'Moonperson' award, Justin took a moment to acknowledge the weight of this past year, as well as thank those who have made a huge impact on his life. While he didn't have much to say on the topic of what he referred to as "this COVID thing", he was a bit more verbose when it came to thanking his wife, Hailey Bieber.
Glancing at the model who was seated in the audience, Justin said onstage, "I look over here and I see my beautiful wife and I just want to say, I love you so much".
For her part, Hailey looked just as excited for Justin as she sat below the stage, cheering him on.
'Artist of the Year' was Justin's second 'Moonperson' award of the evening; the singer-songwriter received the 'Best Pop' award earlier for his track 'Peaches', featuring Daniel Caesar and Giveon. He was nominated in several other categories as well, including 'Best Pop Video', 'Best Collaboration', and 'Best Cinematography'.
The Sunday night ceremony hosted by Doja Cat at Brooklyn's Barclays Center witnessed music eye-popping fashion statements on the red carpet and thrilling performances from some of the best musicians of this generation.
See the list of winners below.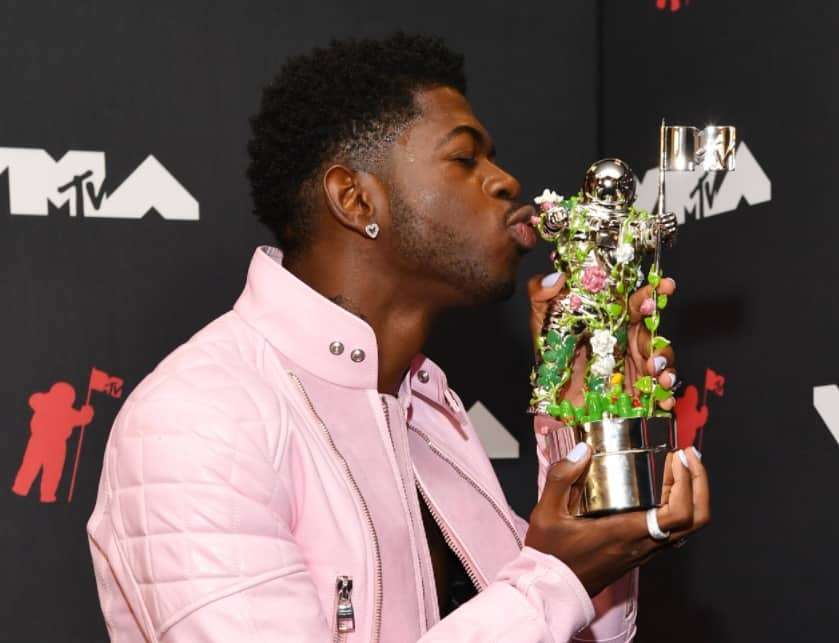 Video of the Year
Lil Nas X – 'MONTERO (Call Me By Your Name)'
Best Rock
John Mayer – 'Last Train Home'
Best R&B
Bruno Mars, Anderson, Paak, Silk Sonic – 'Leave The Door Open'
Best Choreography
Harry Styles – 'Treat People With Kindness'– Choreography by Paul Roberts
Best Direction
Lil Nas X – 'MONTERO (Call Me By Your Name)' – Directed by: Lil Nas X and Tanu Muino
Best Cinematography
Beyoncé, Blue Ivy, SAINt JHN, WizKid – 'BROWN SKIN GIRL' – Cinematography by: Benoit Soler, Malik H. Sayeed, MOHAMMAED ATTA AHMED, Santiago Gonzalez, Ryan Helfant
Best Art Direction
Saweetie ft. Doja Cat – 'Best Friend' – Art Direction by: Art Haynes
Best New Artist
Olivia Rodrigo – Geffen Records
Best Alternative
Machine Gun Kelly ft. blackbear – 'my ex's best friend'
Best K-Pop
BTS – 'Butter' – BIGHIT MUSIC Monsta X – 'Gambler'
Best collaboration
Doja Cat ft. SZA – 'Kiss Me More'
Best Hip-Hop
Travis Scott ft. Young Thug & M.I.A. – 'FRANCHISE'
Artist of the Year
Justin Bieber
Video for Good
Billie Eilish – 'Your Power'
Best Pop
Justin Bieber ft. Daniel Caesar, Giveon – 'Peaches'
Song of the Year
Olivia Rodrigo – 'driver's license'
Group of the Year
BTS
Push Performance of the Year
May 2021: Olivia Rodrigo – 'driver's license'
Best Latin
Billie Eilish & ROSALÍA – 'Lo Vas A Olvidar'
Best Visual Effects
Lil Nas X – 'MONTERO (Call Me By Your Name)'– Visual Effects by Mathematic
Best Editing
Bruno Mars, Anderson, Paak, Silk Sonic – 'Leave The Door Open' – Editing by Troy Charbonnet
Read also: Company registration to decline, more marriages to be certified in 2021