The Minister for Sanitation and Water Resources, Cecilia Abena Dapaah, has urged the media to use its medium to address and advocate against illegal activities on water bodies.
Speaking in an interview, she indicated that although efforts are being made by the various ministries to help restore the water bodies, the media should also help out in this regard.
Touching on her ongoing tour in the Eastern Region, she disclosed that as efforts are being made to get these water bodies cleaned in the Region, the Ghana Water Company Limited (GWCL) is however facing some challenges. She indicated that the personnel face numerous threats from the people involved in polluting the water bodies.
"When they complain and ask them to leave, they threaten them with cutlass, machetes and sometimes with guns. So, they keep quiet to preserve their lives. Therefore, I will humbly appeal to those doing those activities to stop."

Cecilia Dapaah
These activities, she says, is slowing down the process of testing the turbidity of these waters to find an immediate solution on how to treat these polluted rivers.
The Sanitation Minister revealed that checks in the Bunso river showed a shocking water turbidity level of 1,790. This, however, she says reduces in the afternoon to a level of 790 which means that in the night illegal activities go on in the river.
Cecilia Dapaah indicated that her outfit is looking forward to engaging with the Chiefs of;the various communities at a forum to enable them bring an end to these acts. She then appealed to the public to respect and treat the various water bodies well since it's a source of life to the citizens.
"The more problems they have with the raw water the more you spend to treat."

Cecilia Dapaah
River turbidity level disturbing
Also speaking on the current state of the water bodies, the Eastern Region Minister, Seth Kwame Acheampong, posited that what is disturbing is the turbidity level of the water.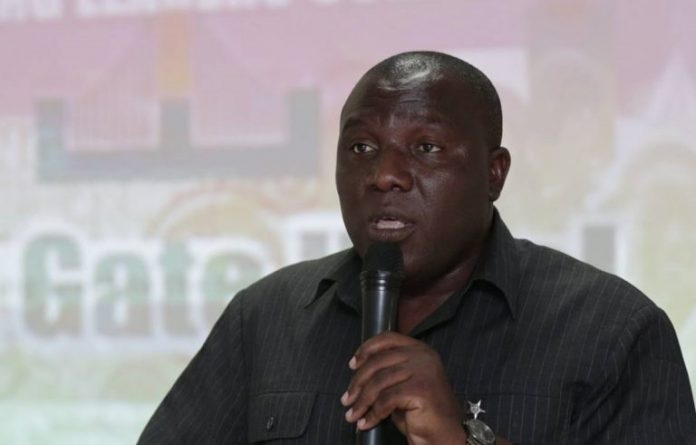 This, he also blamed on the illegal activities by these illegal miners. Despite the situation, he assured they were going to ensure the river bodies are treated and maintained.
"We are going to ensure that as we reclaim the land and return,;we are going to ensure that nobody disturbs it."

Seth Kwame Acheampong
The Eastern Regional Minister further indicated that,
"Since the Operation Halt began, it has sent some fear to the operators. So, intelligence we have gathered is that most of the have stopped operations;and the stubborn ones we have information are operating in the night."

Seth Kwame Acheampong
He also averred that, authorities and various leaderships are also making efforts;to dialogue with the various traditional leaders to bring an end to this fight.
The ongoing Sanitation Minister's four-day working tour in;the Eastern and Ashanti Regions is aimed at assessing the state of water bodies and checking water the treatment plants in the two regions.