The Vice Chancellor of the University of Mines and Technology (UMAT), Professor Richard Amankwah, says the University will soon pilot its water cleaning technology design purposely for cleaning 'galamsey' polluted rivers.
According to him, the pilot exercise will demonstrate how the technology which is intended to be replicated on larger river bodies in the country will work.
"We have to submit the technology for scrutiny. And what we want to do immediately is that, there is a small river close to our school where small-scale miners work. We are going to use that as a demonstration point where we will set up a work station to clear that water.
"And if you come around, you will see that this is the water that is coming [in] which is dirty and this is the clean water after passing through the work station. This is what the school intends to do across the various river bodies in the country."

Professor Amankwah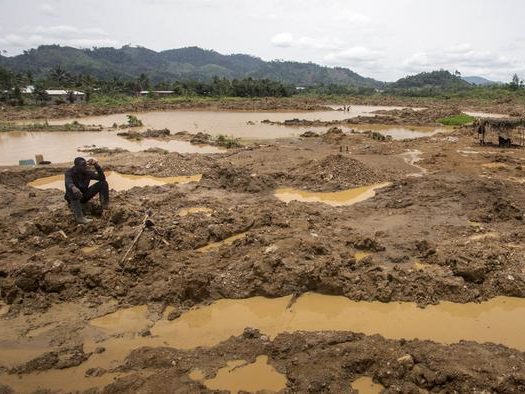 This comes after the technology was introduced to the Ministry of Lands and Natural Resource last week during a stakeholders meeting.
He indicated that, there was a need for this to be done because the waterbodies contained some particles which has to be forced to settle. This, he explained, will ensure the river becomes clean.
"There are particles that can settle by themselves when they fall into water and there are particles that needs to be helped to settle. The ones that we see in our waters are particles that need help to settle. When we say they need help, some of these particles have got charges and because of the charges they remain in suspension. The chemicals we are going to use will neutralize charges of the particles and force them to settle."

Professor Amankwah
Government to deploy water guards
Meanwhile, the Deputy Minister-designate for Lands and Natural Resources, George Mireku Duker, has revealed the Ministry will soon deploy water guards as part of enhanced strategies to protect the water bodies.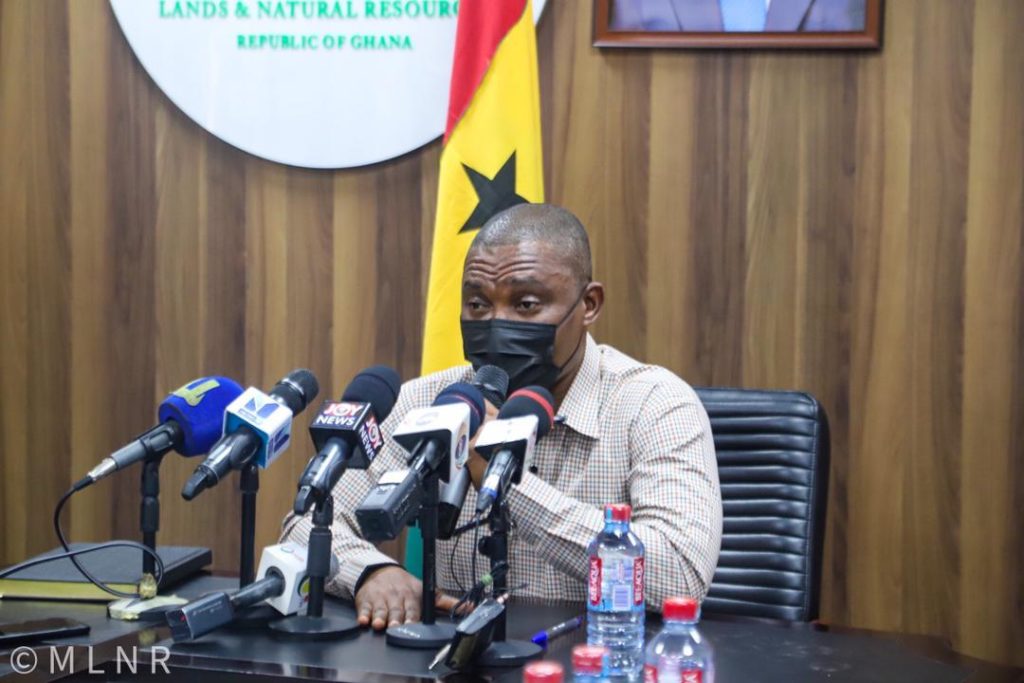 He said as efforts are being made to clean up the polluted water bodies,;there should be the need to get them protected and sustained going forward.
"We have to ensure that we protect whatever milestone they will get to. And that is why we are introducing the river guards that will also be rolled out soon;to complement what we are doing now. Because we cannot distill, dredge,;and get the turbidity of the water to the acceptable level and just leave it hanging."

George Mireku Duker
The Deputy Minister-designate further said the sector minister had, in collaboration with other state agencies,;advanced processes to deploy these river guards to ensure that;water bodies did not get polluted after the water has been purified. Also
Executives must support initiative
Also, he said the decentralization of the 'galamsey' fight meant that Metropolitan,;Municipal and District Chief Executives must support the initiative to clean up water bodies.
The activities of 'galamsey' has left some water bodies polluted which is affecting various communities adversely. Notable among these water bodies is the Pra River which has seen a large portion of the river discolor.
As part of efforts to bring these water bodies to its old state,;government has deployed security agencies to clear all equipment off the rivers. A move, it explains, will help reduce illegal mining.