The Western Regional Secretary for the New Patriotic Party (NPP), Charles Bissue, is suggesting to the Economic Community of West African States (ECOWAS) to review its constitutional mandate.
Speaking on the recent Coup in Guinea and the calls for ECOWAS to intervene, he indicated that since the body is not supernational it cannot interfere in a member state's governance.
"If you go into the mandate of the ECOWAS, it is not super national where they can actually interfere in the governance within a member state. Their mandate is actually for the free movement of persons, goods and all within that context.
"Article 45 of their constitution says, where there has been an abrupt disruption of a constitutional mandate then ECOWAS comes in with sanctions. Going forward, I think ECOWAS should look at its constitutional mandates".

Charles Bissue
Mr. Bissue also called for the democracy with which the leaders of the member states govern their people to be part their principles, if the constitution is reviewed.
He further urged the leaders of ECOWAS to also be abreast with the issues happening and the institutions involved because it is becoming a trend. He then echoed that the Chairman of the ECOWAS, [President Akufo-Addo] does not has the right to go into the matter.
"But now that they have actually done that, then the sanctions must apply. Where they say Guinea cannot be a member state, then they start negotiations on the privileges the get under ECOWAS".

Charles Bissue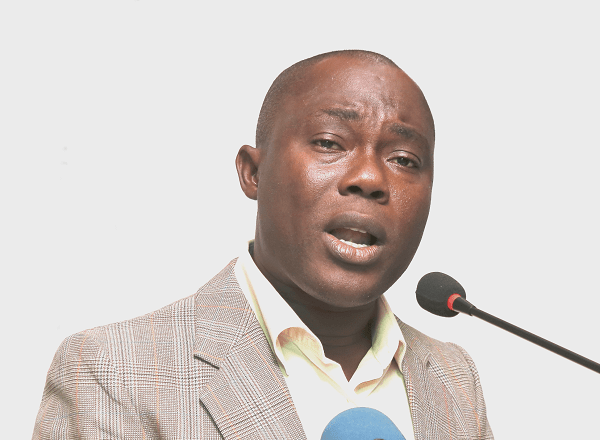 Stop predicting a similar occurrence
Also contributing to the discussion, Professor Ransford Gyampo,;an associate Professor at the University of Ghana,;cautioned Ghanaians to stop predicting a similar occurrence [ Guinea Coup d'etat] in the country.
He said it appears people are talking about the Coup and whether the nation should take a cue from what has happened.
"I think that it has been condemned;and I do not want anybody in Ghana to think that if it has happened there then it must happen here. So many people talking about these things are 'small boys' because they haven't taken time to study it and they have no idea of the political history of Ghana.
"People do not have an idea what coups and military interventions result in. So please, those who don't know and haven't read shouldn't be talking about these things".

Professor Gyampo
Citizens must keep leaders on their toes
Professor Gyampo further stated that,;to prevent a similar occurrence the citizens can only call on the leaders to take on their regimes and keep them on their toes;so that the right thing is done in order not to create a situation for military to intervene.
"When whatever has gone on in Guinea was going on, people saw it and they knew what was going on. It is reactionary for you to wait for the thing to blow up in the face of everybody before you go and you want to talk diplomacy. I don't think that's the way to go".

Professor Gyampo
Professor Gyampo also urged ECOWAS to act more proactively;in intervening to prevent some of these things from getting to where Guinea has gotten to. Additionally,;he urged the various African leaders to be more proactive by intervening some of the;situations that leads to military intervention rather than sitting down to allow these interventions take place before they act.
"Somebody must be proactive and somebody must know that we [Africa] don't look too good in the site of or within the international community. So, if you sit down and do not take any action it will blow up in our face.
"It will help their own image and it will also help to maintain or bring some peace within the Africa region".

Professor Gyampo