The Executive Director of Africa Education Watch (EduWatch), Kofi Asare, has stated that he believes WAEC withholding some results of WASSCE candidates is a true indication of the problem of exam paper leakages and cheating allegation his outfit had hinted on prior to its release.
Speaking on WAEC's cancellation and withholding of some candidates results, he averred that this act will put WAEC's credibility on the line as an institution.
"How can you conduct an examination and you end up withholding the results of 20% of schools on the basis of alleged malpractice? Then it tells you the credibility of your own assessment".  

Kofi Asare
Mr. Kofi Asare indicated that Ghanaians have a cause to be worried about the results because no one intends to see students fail. He mentioned that everybody is interested in quality education but quality education cannot happen without an assessment. He revealed that questions leaking and questions being sold on the open market cannot bring quality assessment as well.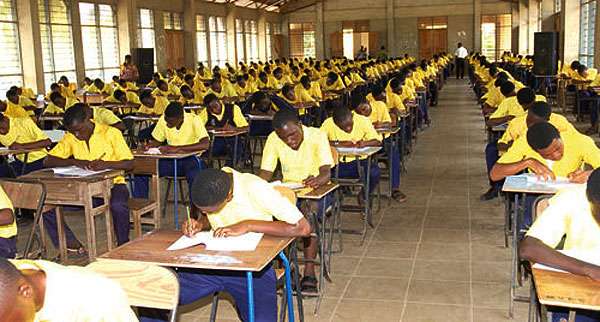 The EduWatch Director urged people to appreciate the fact that, stakeholders want to have quality of results, that fairly assesses the student learning outcome and not one that "the student has seen the questions and written. And the assessment will not be a fair reflection of what the students genuinely have learnt".
Mr. Kofi Asare then questioned why WAEC has remained quiet on the names of examiners and its officials who were found culpable for being engaged in various examination malpractice.
"What happened to the officials in WAEC who have been held responsible in the cases of institutionalized cheating where school authorities, invigilators and its officials connived and then supervised it. Who has been held responsible? Even in the schools that WAEC themselves admitted that their external examiners connived with the authorities of the schools, what has happened to them?"      

Kofi Asare
WAEC on WASSCE results
The West African Examinations Council (WAEC) on Wednesday December 8, 2021 released the results of the 2021 WASSCE examination. The exam body said a total number of 1,339 subject results and 174 entire results in WASSCE have been cancelled for various examination malpractices such as bringing foreign material including mobile phones into the examination hall, tearing off parts of question papers and collusion.
According to WAEC Head of Public Affairs, Agnes Teye Cudjoe, WAEC's action follows the approval of the 31st Meeting of the Ghana Examinations Committee held in October 2021.
The scripts of candidates from 194 schools in certain subjects have also been withheld and are being scrutinized, which according to her, the withheld results of candidates may be cancelled or released based on the outcome of the investigations.
The Examination Council expressed gratitude to all stakeholders especially the Ministry of Education, Ghana Education Service, the Security Agencies and Examiners, for their support and co-operation during the conduct of the examination and release of results.