The Executive Secretary of COPEC, Duncan Amoah has called for the Finance Ministry to work on a sustainable model to help regulate fuel prices.
Speaking on the zeroing of the petroleum levies by government, he averred that, the move will not have any meaningful impact on the consumer's pocket looking at the current fuel prices. He disclosed that the nation has over flagged the price stabilization.
"Indeed, we are requesting for the Finance Ministry to work out a more sustainable model that helps all of us at the pumps. You cannot wait for fuel prices to go up. Just recently it did go up by 14 pesewas. Before that it had gone up by as much as 16 pesewas and then it's going up again by 30- 40 pesewas and then you throw in 24 pesewas reduction".

Duncan Amoah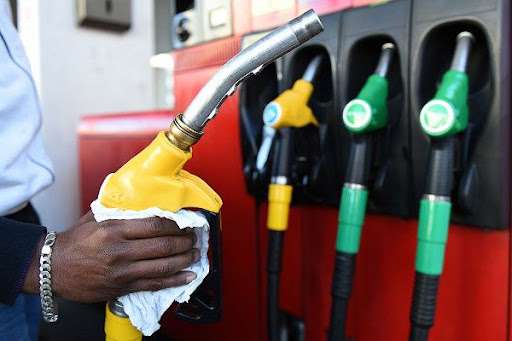 Duncan Amoah indicated that the bulk taxes on the petroleum products can be eased because the government has absolute control over them. He disclosed that, anytime crude prices go up on the international market, it means an added revenue to the Finance Ministry's pool of revenue streams.
He however noted that the zeroing of stabilization and recovery levy is not going to do anything for the plight of Ghanaian who is already asking that something should be done about prices.
"Yet, the taxes that we enforced on the products when prices were lower, we do not want to do anything about them and are still collecting everything".

Duncan Amoah
Memo sent to Finance Ministry
Duncan Amoah revealed that his outfit has sent a memo to the Ministry of Finance, to ensure that the reading of the 2022 budget captures some of these reductions. He noted that if the ministry decides to reduce these taxes and wait for when prices of crude and finished products begin to decline, they can reinforce the taxes and that should be "fair and square".
"But collecting all these taxes at the time that you are making all these gains in the international market, as a result of price escalation, we think that the finance ministry is not doing very well with Ghanaians who are complaining of increase hardships from these fuel price increment at this point".

Duncan Amoah
Moreover, he said he does not see any commitment and a genuine effort by government in ameliorating the hardship consumers face by zeroing the taxes for two months. He suggested that government considers a more sustainable reduction to enable the nation manage fuel pricing at the pump.
"I do not see how 14 pesewas out a possible increment of 40 pesewas, will be giving relief to Ghanaians. We don't just keep increasing taxes. Recently, we added 20 pesewas for energy sector levy whereas we already have 46 pesewas being collected for energy sector levies that is also here. On the price build up, you have two different elements for energy sector levies. I mean this is ridiculous to say the least".

Duncan Amoah
 He indicated that easing down on these taxes at this point, just to give some momentarily relief at least to the ordinary pocket towards Christmas, should not be anything difficult for the finance ministry to do but again, "the typical politicians or the political actors will pretend as though they have heard nothing especially when the poor people are rather the ones complaining".
Read Also: Set optimal inflation for the economy, 8% not realistic for 2021 – Economist