The Ministry of Foreign Affairs and Regional Integration has cautioned Ghanaians to take necessary precautions when travelling to China.
According to the ministry, this has become essential following the surge in cases of COVID-19 in China. It noted that it is important for government to implement measures geared towards guaranteeing the safety of Ghanaians.
"In view of the COVID-19 situation in China, the Ministry of Foreign Affairs and Regional Integration wishes to advise the general public to take necessary precautions when travelling to China. As much as possible, only essential travelling should be undertaken until further notice."

Foreign Affairs Ministry
Contained in a statement by the ministry, it indicated that government has decided that with effect from Friday, 6th January 2023, all persons travelling from China to Ghana will now have to produce a 48-hour negative PCR test and undergo mandatory antigen testing at the point of entry free of charge until further notice.
Prior to this, a statement by the Ghana Airports Company provided tight Covid-19 guideline for travelers entering the Kotoka International Airport from China. It stated that travelers from China are required to provide a negative PCR test on arrivals.
Additionally, it explained that all other passengers from any other country arriving in Ghana who received their vaccinations in full will be exempted from any form of testing done either prior to boarding from originating country or on arrival in Ghana.
Furthermore, it highlighted that all other passengers who started their journey from any other country than China who are partially vaccinated or unvaccinated, will be required to present a valid negative Covid-19 PCR test result 48 hours prior to departure from originating country.
Similarly, the Ghana Health Service (GHS) announced that it is reviewing Covid-19 preventive measures due to soaring cases in China and other countries.
According to the GHS, despite the consistent decline in Covid-19 cases in Ghana over the past three months, the change in the global situation particularly in China poses a significant threat to the importation of the virus and a new wave of COVID-19 infection in the country.
Ghana Health Service expresses concern over COVID-19 hikes in China
The Service in a statement signed by the Director-General, Dr Patrick Kumah-Aboagye, stated that the "situation calls for tightening and reviewing of existing measures to avert further outbreaks".
Ghana Health Service noted that it is along with the Ministry of Health to critically monitor the situation in consultation with key stakeholders. The GHS also urged Ghanaians who have not availed themselves for the COVID-19 vaccination to do so.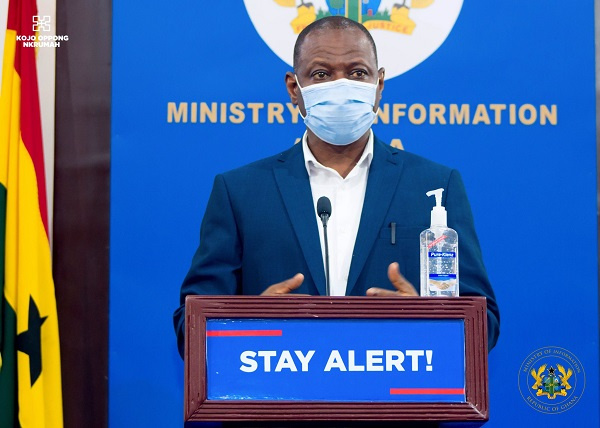 Wading in on the conversation, the Ghana Union of Traders' Association (GUTA) called on the Ghana Health Service to evaluate the COVID-19 situation in China and advise Ghanaians ahead of the lifting of travel restrictions to that country.
The decision by government follows recent reports which suggest that China is recording an upsurge in coronavirus cases although Chinese state media have been accused of downplaying the situation.
Meanwhile, Morocco has banned travelers from China regardless of their nationality until further notice. Its foreign affairs ministry's statement revealed that restrictions would be extended to all people arriving from China regardless of their nationality.
China ended its strict Covid restrictions in December, leading to a spike in cases. With some of the best vaccination rates in the world, Beijing says most of the cases after the reopening have been mild. Chinese authorities also announced that the borders would reopen for inbound and outbound travel starting January 8, with travelers needing only to present negative PCR tests.
France, Italy, Spain and the United Kingdom, have also announced they would impose a Covid test on travelers coming from China.
READ ALSO: VAT Implementation: GRA Can Go Ahead If The Legislation Passed By Parliament Takes Immediate Effect- Seth Terkper