Award-winning rapper, Michael Owusu Addo, popularly known as Sarkodie is challenging the organizers of December in Ghana to extend the euphoria of activities during the festive season to other parts of the country.
According to the Adonai hit-maker who was speaking in a video, he noted that it was very important to spread the love of the festive season to other regions.
"We should spread the love across Ghana. The celebration is for Ghana and not Accra so we need to be thinking of Kumasi, Tamale, and all these places. We need to drag the diasporas to go and see what Ghana is really about".

Sarkodie
The renowned rapper also encouraged stakeholders of December in Ghana to find innovative ways to keep the momentum of the celebration for a long time.
"In Ghana, we always find things organically but we need to strategically work around it to keep it because we can't just leave it like that. It's a beautiful time and it's a magic moment and everybody is coming to my country and I'm super proud".

Sarkodie
He said, however, he thinks we need to find innovative ways to keep the momentum going and have lot more activities happening. Even though we are already doing that, it could be more.
"It is a great time and I think the government should really hold this and find ways to maintain this for a very long time".

Sarkodie
'December In GH' is a unique package of events and programs to make Ghana the preferred tourism destination for Christmas and New Year and has been one of the most successful initiatives to date in terms of international arrivals, tourist expenditures, stimulating the economy, and welcoming the diaspora to visit Ghana.
Last December, patrons were treated to a variety of entertainment packages from events such as Afrochella, Afro Nation, Samini Experience, Bhim Concert, Ada Calypso Riverfest, Taste of Ghana, Cituation, among many other interesting events.
Sarkodie Looks Classy 'Royal Gala'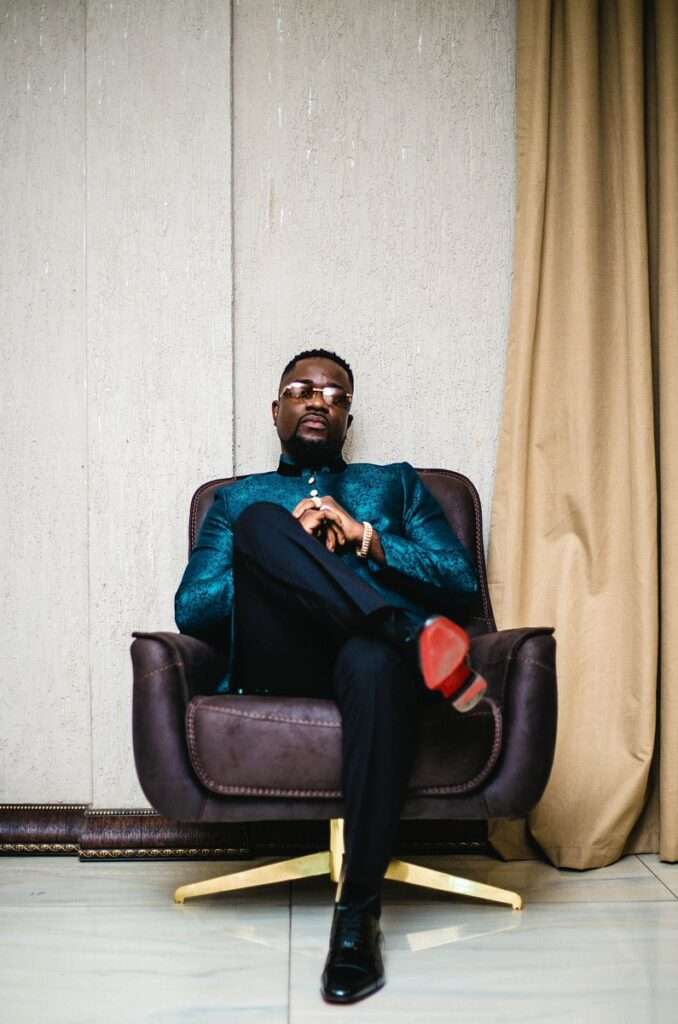 The Ghanaian musician, Sarkodie, was among the top performers at various December concerts last year.
The BET winner gave music lovers and fashionistas a run for their money with his dapper fashion looks.
He wore different trendy outfits to perform at the BHIM concert and stepped up his fashion sense for the Rapperholic concert.
The Award-winning rapper was spotted in a custom-made long-sleeve shirt with matching trousers.
Sarkodie completed his look with a black polished shoe as he performed at the new year Royal Gala.
Some Ghanaians commented on Sarkodie's picture:
"Looking dapper all check ✅ "

princybright
"It's the shiny shoe for me ✌ obidi"

Sellygally
"My God father. U are the best I have ever seen"

Maxwellfrimpong74
READ ALSO: Nana Acheampong Made Me Who I Am Today – Daddy Lumba