Legendary Ghanaian highlife musician, Charles Kojo Fosu, popularly known as Daddy Lumba, has attributed his storied career to his colleague Nana Acheampong.
The 'Aben Wo Ha' hitmaker said Nana Acheampong's direction made him the legend he is in the highlife genre today.
Addressing a sold-out concert held in Accra, Ghana on January 1, 2022, Daddy Lumba revealed Nana Acheampong introduced him to highlife music, a genre that has sustained him and his career till today.
According to the musician who recently released a diss song titled "Ofon Na Edi As3m Fo", he was a Gospel singer until he met Nana Acheampong in Germany.
"When I first went to Germany, I used to sing only Gospel music. The person who introduced me to highlife is the man who stands with me today (Nana Acheampong). I am who I am today because of this man".

Daddy Lumba
Until the two fell out, they were a group known as Lumba Brothers.
Although the pair planned to release an album in 1986, financial constraints didn't let them. The album was eventually released in 1989 with the help of Lumba's wife, Akosua Serwaa, who produced the album. The title of the album is 'Yɛɛyɛ Aka Akwantuo Mu'.
Daddy Lumba and Nana Acheampong reunite after years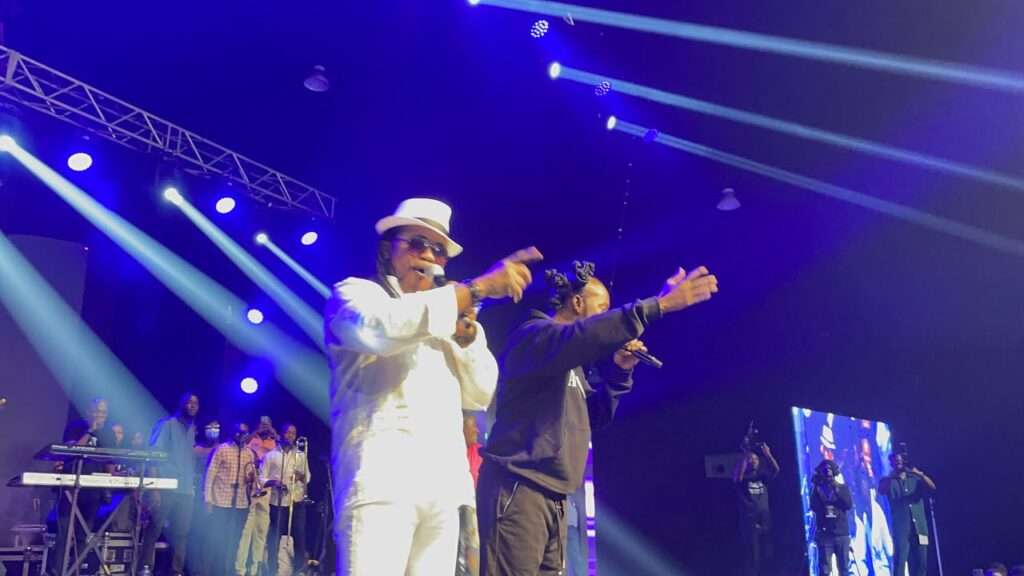 Veteran highlife musicians Daddy Lumba and Nana Acheampong have finally reunited after many years of beefing as they perform on stage together.
The two friends; Nana Acheampong and Daddy Lumba have been at loggerheads for a couple of years now. The two were known to have battled out each other through their songs and lifestyles.
The two veterans were seen performing together for the first time in many years during a musical show dubbed, "The Legends Night".
During their performance at the Legends Night which took place at the Grand Arena of the Accra International Conference Centre (AICC), Charles Kwadwo Fosu known well as Daddy Lumba paid homage to former group member and friend Nana Acheampong.
According to him, Nana Acheampong introduced him to the Highlife genre and also contributed to his career.
"When I went to Germany, I was doing Gospel until I found Nana Acheampong who introduced me to Highlife. He has played a major role in my music career and I owe him a lot".

Daddy Lumba
Nana Acheampong and Daddy Lumba have together as Lumba Brothers as well as individually made great songs over the years and patrons are sure to be treated to nonstop quality music.
Some of the songs that thrilled music lovers are Yenka Ntam, Aban Nsa Aka Wo, Yee Ye Aka Akwantuom, Nko Gya Me, and Odo Fakye.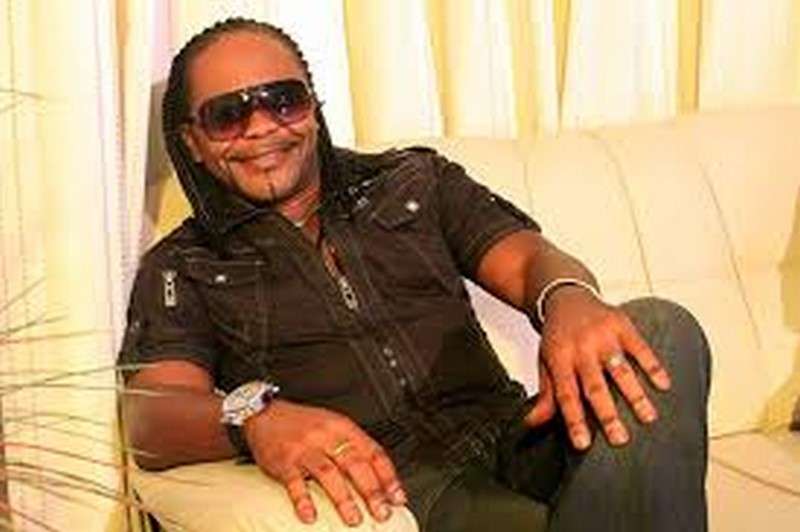 As a solo act, Nana Acheampong is known for songs such as Casanova, It's 2 Late, Wara Beba, San Behwe Wo Ma, Obi Dom Bie, Odo Kooye Akye, and Gyae Su.
Daddy Lumba on the hand has songs has Theresa, Sika Asem, Mensei Da, Adaka Tea, Hye Woho Den, Enko Den, Se Sumye Kasa A, Wo Ho Kyere, Odofo Pa Ama Ntem, Anadwo Yi Dei and Opono Hini Me.
READ ALSO: Audiomack Presents Stonebwoy With A Plaque