His Excellency Charles A. Owiredu, Ghana's High Commissioner to South Africa, has disclosed that plans are underway to waive visas for visitors travelling from Ghana to South Africa and vice versa.
This, he disclosed, would ensure a traffic-free movement and the smooth transaction of businesses between Ghana and South Africa.
"By the end of this year, we will be waiving visas for all categories of passport holders and there will be no need to have visas when travelling. You only need to buy a ticket and your passport."

Charles A. Owiredu
Mr. Owiredu while speaking on when this initiative would commence, disclosed that the framework has been done and only left with the agreement to be signed by the two Foreign Ministries.
The High Commissioner while speaking briefly of the state on South African Airways (SAA) disclosed that the "South Africa Airways (SAA), you know had some issues and they've stopped flying. Now, they are coming back. From the 27th of this month, September, SAA will be flying back to Ghana. It's a very good initiative. We came in and pushed for this".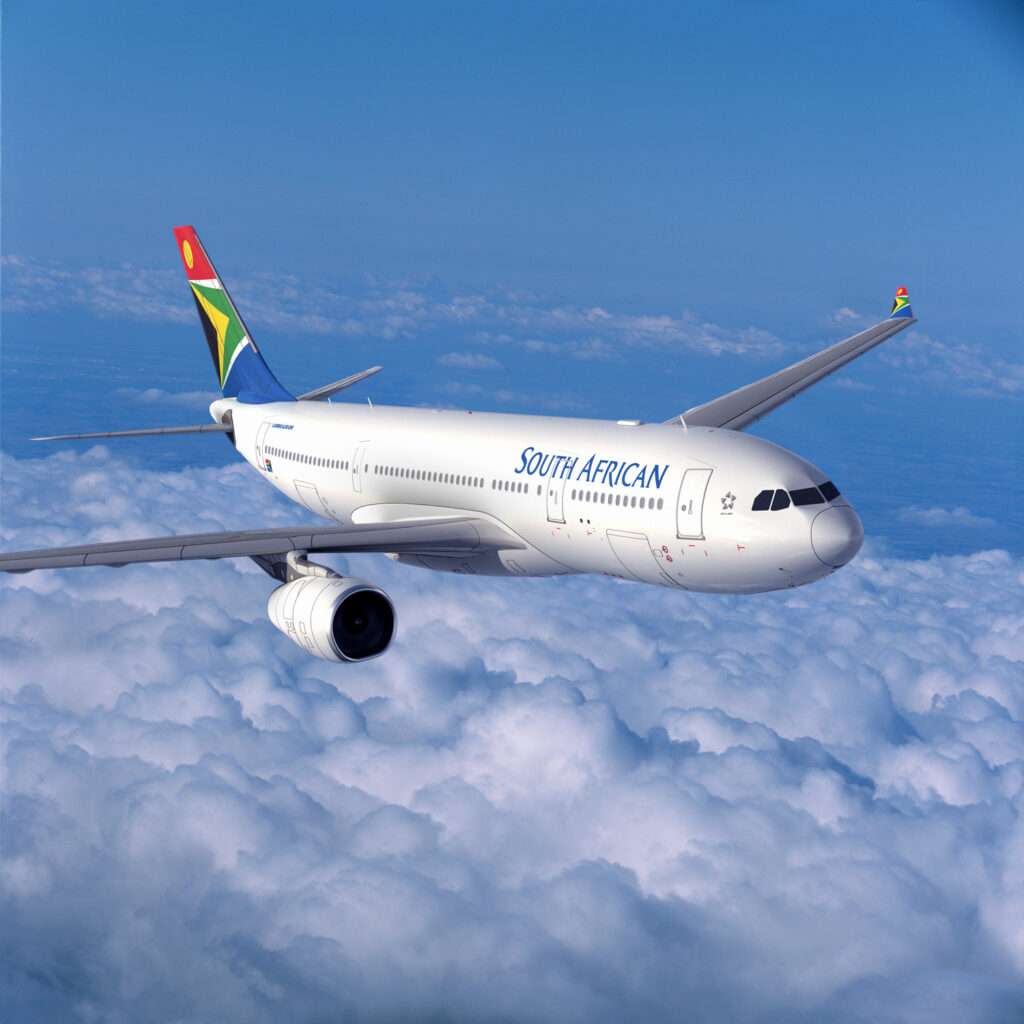 South African Airways begins full operation
South African Airways (SAA), which has been grounded for more than a year due to bankruptcy, is finally set to resume full operation on Thursday 23rd September 2021.
SAA has not flown any commercial flights since March 2020 and halted all cargo and repatriation flights since September last year.
The commencement of full operation comes after the South African aviation regulators restored the operating license of the airline earlier this month, paving the way for it to resume services.
SAA Board Chairperson John Lamola disclosed that the airline's local flights would take off today with at least three (3) trips per day between Johannesburg and Cape Town each way.
This new development was welcomed with jubilation from SAA's staff as the first group of passengers boarded the flight from Johannesburg to Cape Town, reports disclosed.
Other African country routes to start operation from 27th September 2021 are from, Johannesburg to Accra, Ghana; Kinshasa, Deocratic Republic of Congo; Harare, Zimbabwe; Lusaka, Zambia and Maputo, Mozambique.
Mr. Lamola further revealed that "since SAA went into and out of business rescue, there has been local capacity and that means tickets have become more expensive".
He also disclosed that "our return to the skies will mean more competitive pricing and will enable more South Africans to fly".
SAA's Board Chairman disclosed that the airline's return into the skies is in the high interest both for South Africa and the rest of the African continent.
SAA's rescue plan
SAA once maintained its stands as one of Africa's largest second largest airlines after Ethiopian Airlines. SAA has survived for decades on Government bailouts and had begun to shed some of its routes before the advent of Covid-19 pandemic.
The Government agreed to sell 51 percent stake to the Takatso Consortium group of investors. This initiative was intended to bring in about US$200 million wealth of additional capital.
Despite more than US$500 million in bailout from the state, and SAA's debt restructuring adjustments, the airline emerged from the bankruptcy after slashing hundreds of jobs.
The Chief Finance Officer, Fikile Mhlonto stated that the airline's fleet is now down to six (6) from its previous capacity of 46 flights, as it returns to full operation this month.
READ ALSO: Bank of Ghana, NIB investigate man in possession of 656 ATM cards