The Deputy PRO for the Ministry of Education, Ernest Akosa, has intimated that government's intervention for the education sector has yielded results in the 2021 WASSCE performance.
Speaking on the WASSCE performance this year, he disclosed that government set a target of achieving at least 60 percent pass rate and the performance getting close to the pass rate is a clear demonstration that the intervention that government invested in education is yielding the results so far.
"If you look at the results, it's quite different from what we saw in 2020. We saw so many percentage increase in terms of social studies and integrated science and we saw a drop when it comes to English and mathematics. By and large we can say that the investment government has made has yielded results".

Ernest Akosa
Ernest Akosa stated the Ministry will consider the performance as a vindication of what has been invested in the education sector. He stated that education is an investment and as they invest in education, the ministry also looks at objectives that has been set.
"As we invest in it 2,3 or 5 years, what do we intend to achieve? So, if you set an objective of achieving 60 percent and you are getting something around that although there has been a drop in some subjects, that doesn't mean that the investment government made in the education sector is not getting results".

Ernest Akosa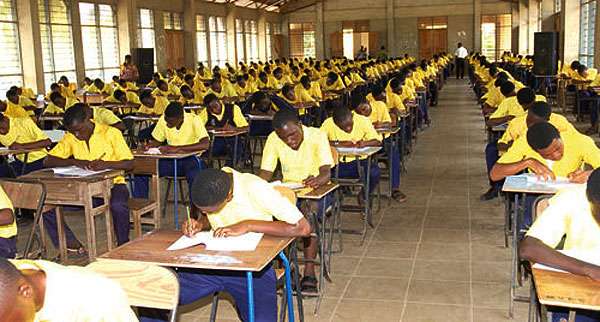 Government's intervention
Touching on some of government's interventions, Ernest Akosa averred that prior to the introduction of the free SHS programme, no senior high school could boast of one single core text book per child but now government has provided text books for every single child in all the secondary schools "across the length and breadth of the country".
He indicated that the access to all the needed text books has given the students the flexibility in learning. He noted that once these books are available, it enhances teaching and learning.
Ernest Akosa disclosed that the contact hours with students also contributed to the exams yielding results coupled with the teacher motivation fund government has been releasing to the teachers.
"Now if you go to a class, you have 60 minutes per class. Hitherto, it was 40 minutes per class. So, within a year, you are covering almost more than 1200 hours".

Ernest Akosa
Students have performed
Contributing to the discussion, research fellow with the Africa Education Watch, Divine Kpe, disclosed that there has been a target set by government to be achieved by 2030 and when his outfit juxtaposes the performance of this WASSCE with what government is set to achieve, he can say the students have done well.
"Except for English language that our target that is 62 percent have been decreased to 54 percent. Out target in mathematics is 43 percent and we have increased to 54 percent".

Divine Kpe
He posited that with regards to this year's WASSCE performance, there has been some form of improvement as compared to the results in 2020.
Divine Kpe further stated that the expectations of the Education Watch is for government to look beyond the average. This, he explained, is because overtime, some districts perform better than the other which should be looked at. PRO
He then called for attention to be given to the 40 percent failure since it will in turn affect the student's chances of getting tertiary education.