The National Chairman of the Progressive People's Party (PPP), Nana Ofori Owusu, has cautioned the Inspector General of Police (IGP), George Akuffo Dampare, to be wary of Ghanaians praising him for his works since his assumption into office.
The PPP Chairman averred that despite Mr. Dampare's hardwork within his short time in office, he must be careful because the praises might lead to a setup for his failure.
"I am a number one supporter of the present IGP. Some of his activities, I think it's just working within the law that other people were not implementing because it is already there. But it appears we're praising him too much and he might be set up for failure".

Nana Ofori Owusu
The IGP has since his appointment, been touted as one of the best IGPs Ghana has ever had and has been applauded for his determination to rid the nation of lawlessness and criminal activities.


Recently, musicians Shatta Wale and Medikal were arrested and released on bail for misconducting themselves and the IGP was lauded for the musicians' arrest as many Ghanaians believed he is setting a good example that no one is above the law.

Mr. Owusu, however said he feared the IGP is being set up for failure following the current challenge of arresting the Member of Parliament for Madina, Francis-Xavier Sosu, for joining some residents to stage a protest and in the process blocked some roads creating a chaotic situation in the constituency.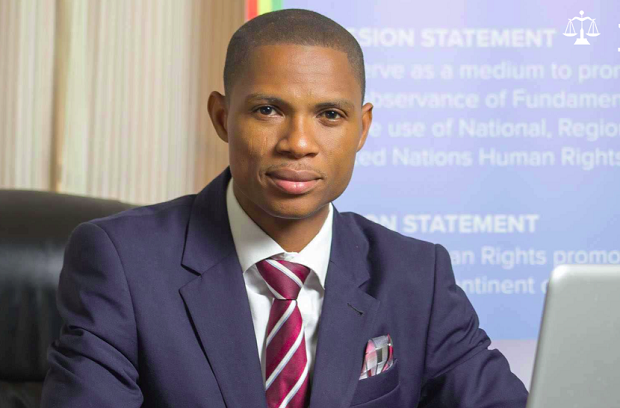 MP's arrest has become an institutional issue
Mr. Owusu averred that where the nation has reached in terms of the parliamentary issue, which is the arrest of the Madina MP, it is has become an institutional issue.
Mr. Owusu explained that the ongoing issue is not about the individuals, but an institutional failure that needs to be addressed for there to be progress. He stated that all citizens are equal before the law and as such, the indemnity clause in the constitution which protects the executives must be looked at collectively to ensure that every citizen under the law has equal rights.
"For any impropriety under the law, we must make sure people account for their actions".

Nana Ofori Owusu
Mr. Owusu looking at the progress of the case indicated that there are so many things in the society currently that needs the IGP's immediate attention and not the MP's issue which seems to be taking time.
He lamented on the issue of the street beggars who stand under the traffic lights especially the underaged ones between 3-5 years, who according to law should be in school. He noted that the authorities have turned a blind eye on this glaring injustice in the society but urged the IGP to act on it.

"We have the right to protect the improvised, the disenfranchised. There is the need to protect them. What are we doing about these kids who beg under the traffic lights, with some selling dog chains amongst others? The laws are there for you to act honorable IGP because there's no other person to do that work".

Nana Ofori Owusu