Dr. Kwame Asah-Asante, Director of the Centre for European Studies at the University of Ghana, has commended the process the minority in parliament is trying to trigger in requesting for an investigation in the use of over GHS900,000 to charter a private jet for Dome-Kwabenya MP, Adwoa Safo, to the country last year.
According to him, the ultimate difficulty will be trying to ascertain whether it was the state-sponsored flight or not. Dr Asah-Asante indicated that it is imperative to find out if there are other individuals involved in the process, the "work that they do, the resources they have [and] their tax obligations".
"These are appropriate questions… If it's the state, then it's very unfortunate because we need resources. Look at how we are crying for resources and we get some and we are spending them in this manner. That becomes a very difficult decision for us to take and for us to accept. I think that the processes that the minority, particularly Mr Okudzeto and his friends are trying to trigger is in order because we can deepen the frontiers of our democracy when we work with the institutions; the rules, the procedures, the norms and all that. Let them come out to come and debunk and we move from it".

Dr. Kwame Asah-Asante
Commenting on whether it will be difficult to trace the money to a source, Dr Asah-Asante revealed that there are able institutions in the country such as the Office of the Special Prosecutor to help in figuring out those who sponsored the Dome-Kwabenya legislator's trip to the country.
"If we are looking at people who are funding this, which Mr Ablakwa and his friends want us to believe they are pursuing that cause, it's a legitimate cause because we want to find out their sources of income [and] how far they honour their tax obligations. We want to know if we have such people with such resources, then they must be in a position to discharge their tax burdens accurately. So, it's a legitimate call, but the difficulty is how are we going to arrive at the truth?"

Dr. Kwame Asah-Asante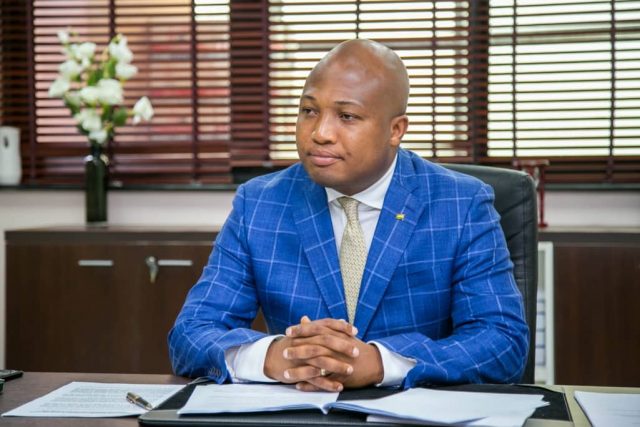 Minority demands probe into Adwoa Safo's travel
On March 1, 2022, the minority MPs claimed Sarah Adwoa Safo was flown in to give the Majority the required numbers to vote on the controversial e-levy. Ranking Member on the Foreign Affairs Committee, Okudzeto Ablakwa, accused the government of being insensitive to the taxpayer's plight and insisted the Special Prosecutor must investigate the circumstances around the chartered flights.
Following this, Mr Ablakwa equally rejected claims that the monies used for the private jet were sponsored by friends of the MP. For the avoidance of doubt, he indicated that the identity of the financiers should be made available to the public.
"We must have high standards in this country; you haven't committed any criminal conduct, you say that you care about Adwoa Safo so much and you so much love the e-levy that you are willing to do everything to let your MP come and vote, so we want to know you. Who are you?"

Okudzeto Ablakwa
READ ALSO: Failure To Consult, Causing Problems In Passage Of E-levy- Dr. Obed Asamoah