Excerpts from a book written by a doctor and journalist, Nelson Castro, has alleged that Argentina football legend, Diego Maradona, was buried without his heart, as many conspiracies regarding Napoli Maestro's burial uncovered.
Nelson Castro, in his book, detailed some staggering revelations surrounding Maradona's demise. He disclosed that after the demise of Maradona, there was an alleged plan by a group of individuals to remove his heart. Nonetheless, he noted their plans didn't work out.
"There was a group of Gimnasia La Plata barra bravasthat planned to break in and extract the heart. That didn't come to fruition because people found out it was going to happen, so Maradona's heart was extracted before they could carry out their plans."

Nelson Castro
Nelson Castro noted that his heart probably may be removed for post mortem purposes.
"It was also extracted for study, because his heart was very important in determining the cause of death, obviously, the information is that, he is buried without a heart."

Nelson Castro
The Doctor Journalist indicated that it's a well-known fact that the Argentine legend was in ill-health in the months leading up to his death, with some even suggesting that he didn't want to get better, a theory that Castrosupports in his writing.
"Unfortunately, he had an addictive personality to everything that was destructive for him, others would have died a long time before.
"Maradona had a privileged body in terms of its resistance. The problem is that he never wanted to make a sustained recovery."

Nelson Castro
A heart attack is widely considered to be the event which ended the former Napoli icon's life, although there were some striking details revealed by Dr Nelson Castro about the actual organ itself.
"Maradona's heart weighed half a kilo, it was a very big heart. Normally they weigh 300g, even though he had the heart of an athlete which are bigger, this was big because of something else. It was because of the heart failure he had."

Nelson Castro
Diego Maradona was pronounced dead at the age of 60, on November 25, 2020. Hitherto in the months of his death, there were nothing but controversy, with the latest development uncovering a conspiracy regarding his burial.
The cause of Maradona's death hasn't yet been made clear, and there have been criminal investigations brought against the doctor involved in treating the former Napolistar.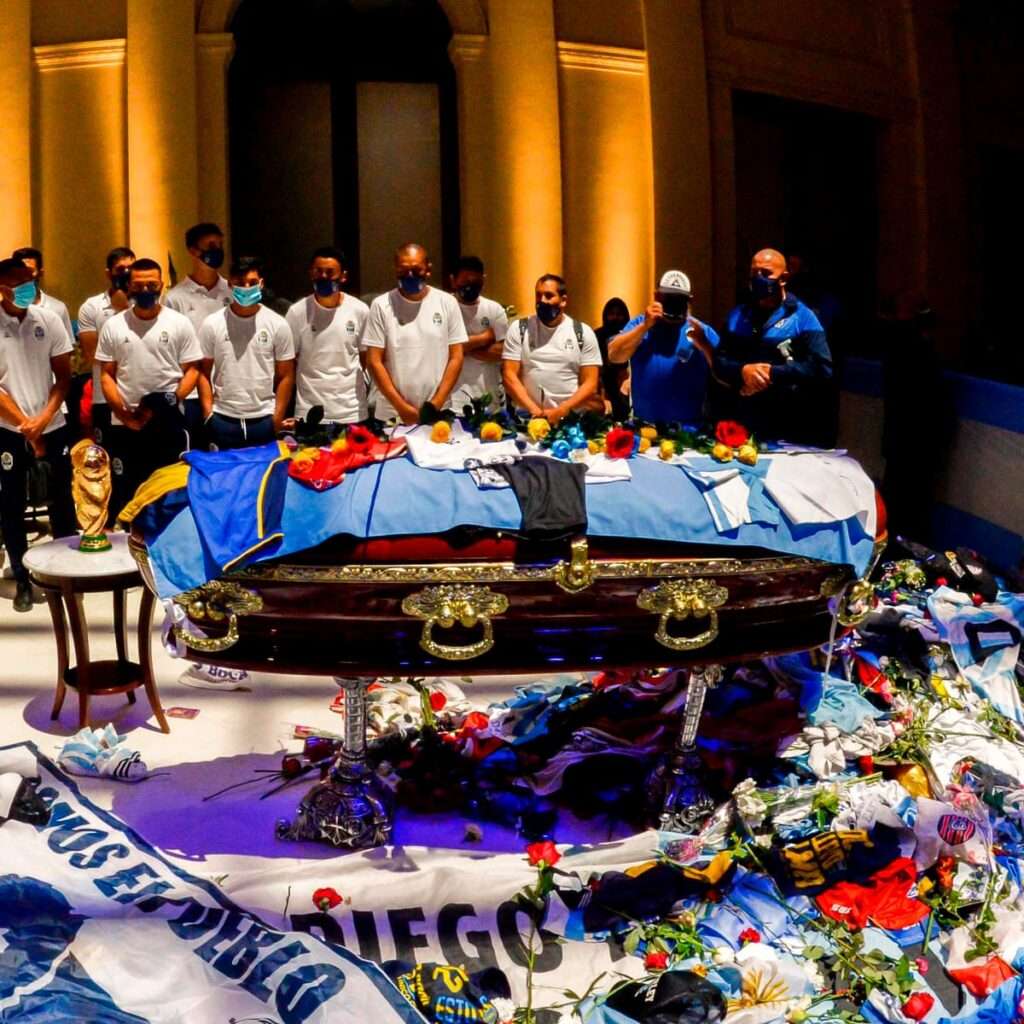 Maradona's Career
Diego Maradona was Argentine football (soccer) player who is generally regarded as the top footballer of the 1980s and one of the greatest of all time. Renowned for his ability to control the ball and create scoring opportunities for himself and others, he led club teams to championships in Argentina, Italy, and Spain, and he starred on the Argentine national team that won the 1986 World Cup.
A stocky and tenacious midfielder, Maradona became a hero of the lower classes of Argentina (from which he hailed) and of southern Italy, where he led Napoli to victories over the wealthier northern clubs. He played 490 official club games during his 21-year professional career, scoring 259 goals; for Argentina he played 91 games and scored 34 goals, before he finally hanged his boots.
READ ALSO: Over 24,000 Pensioners Denied their Benefits in 2021- SSNIT