Deontay 'The Bronze Bomber' Wilder is scheduled for 12-rounds of professional heavyweight championship fight with Tyson 'The Gypsy King' Fury, on Saturday 9th October 2021.
The trilogy bout will take place in Las Vegas at the iconic T-Mobile Arena, which has hosted the likes of Canelo, Conor McGregor and Manny Pacquiao in recent times.
This fight comes after the long-awaited all-British bout of the century, between Anthony Joshua (AJ) and Tyson Fury was cancelled earlier this year.
Joshua, then moved on to fight his mandatory heavyweight contender, Oleksandr Usyk (The Cat), on 25 September 2021 at the Tottenham Hotspur Stadium.
AJ lost in an unforgettable defeat to Usyk, after all three judges scored in favour of the new unified WBA (Super), IBF, WBO and IBO champion of the world Oleksandr Usyk.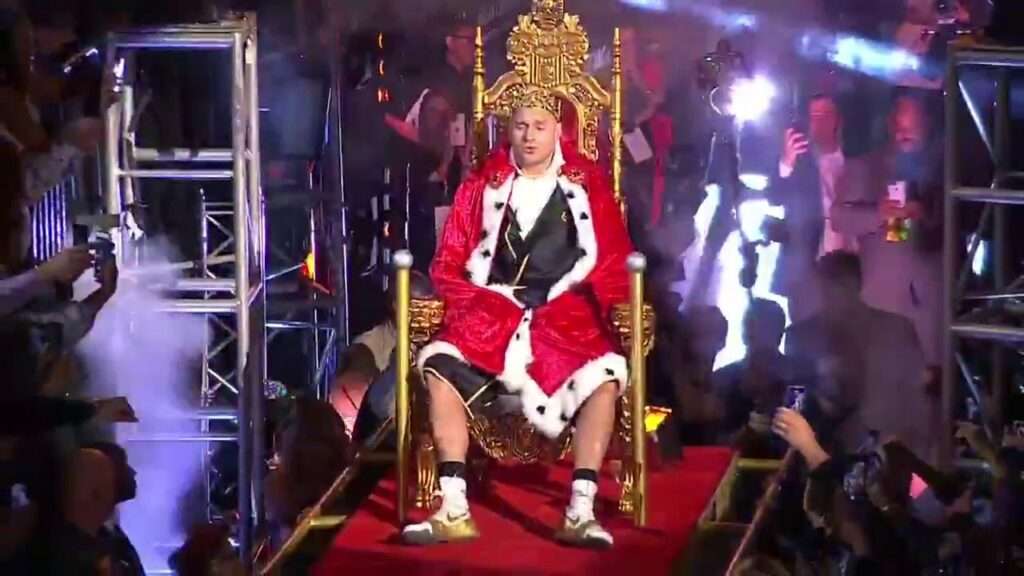 Meanwhile, the much-anticipated third world title fight between the Bronze Bomber and the Gypsy King, will see Fury risk his WBC belt, as the boxing world anticipates a great fight.
The American professional boxer Deontay Wilder stands strong with 44 fights, 42 wins to his credit, 41 wins by way of knockouts (KO), 1 draw and 1 loss to Fury.
Similarly, the British orthodox boxer, professionally stands tall with 31 fights, 30 wins, 21 by way of knockouts (KO), 1 draw and no losses.
Expectations from the boxers
According to Tyson, "he [Wilder] is getting seriously smashed to bits. I'll give him another shoulder injury, another bicep injury, another leg injury. One round, you're going".
"I hope Deontay brings something different for this fight. He needs to if we're facing facts. I hope he brings a challenge."
Fury, while admitting to Wilder's boxing abilities said, "he's got great one-punch knockout power. I'm going to run him over like I'm an 18-wheeler".
"I'm looking for a big knockout straight away. He [Wilder] said all this stuff about bloodshed last time and we all know what happened."
From Wilder's corner, he said "I didn't feel any way about Fury trying to negotiate another fight".
Silence is golden. I have been happy and even happier in my time off with my family, wilder disclosed.
"I've had time to spend with my family and now, I'm rejuvenated and ready to go. I've been training non-stop during the pandemic, and I've been building."
How it all started
The heavyweight duo placed their respective undefeated pro records on the line in their first encounter in December 2018.
After 11 rounds of professional boxing, Fury headed for a remarkable victory on points, before Wilder landed a trademark straight right to pole-axe the Gypsy King, halfway through the 12th round.
In one of the most remarkable recoveries in boxing history, Fury got off the matt to beat the 10-count and hang on for a draw.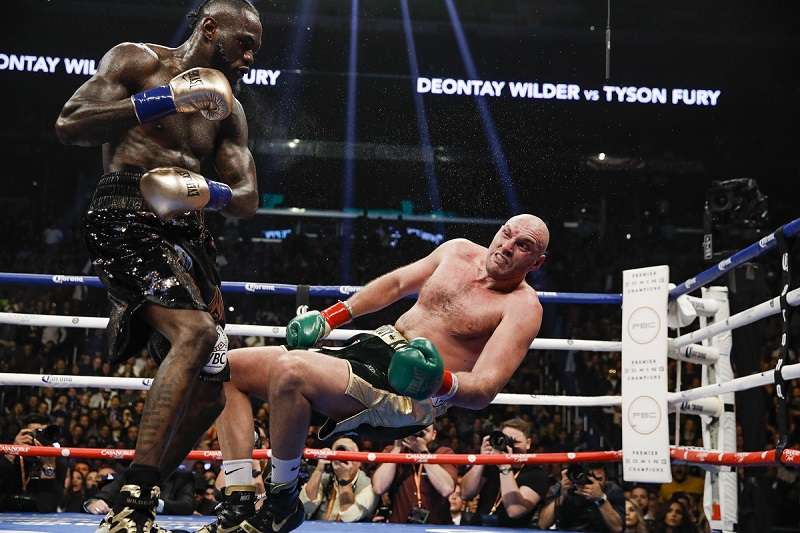 In their February 2020 rematch, Fury outclassed the American with a masterful display, scoring a seventh-round stoppage to win the WBC world heavyweight title.
Fury then settled to finalise a fight to unify all four world heavyweight championship titles against Anthony Joshua in Saudi Arabia.
However, the all-British affair fell on the rock when Wilder's team won an arbitration hearing stating 'The Bronze Bomber' had a right to a third fight with Fury.
After two epic battles, 'The Titans', Tyson Fury and Deontay Wilder, will settle their feud once and for all, as both boxers prepare to showcase their professional boxing abilities.
READ ALSO: Support Women to Dominate Energy and Power Sectors – Reroy's CEO