Human Right experts have laid down their pleas to the UN General Assembly to declare the second International Decade for People of African Descent, beginning in 2025 to 2034, as a means of combatting the unending issues of racism and other forms of intolerance.    
The experts claimed that, the declaration would be very significant for all odds of people to assemble and work closely in an atmosphere characterized by equality and non-discrimination.
"This demands political will to eliminate all forms of racial discrimination, inequality and stratification at both the domestic and international levels."

UN Human Right Experts.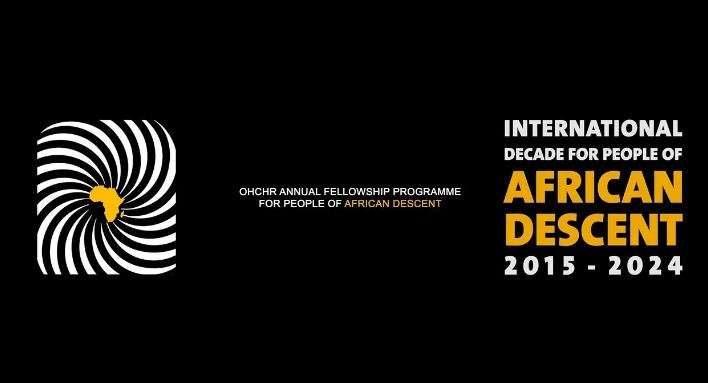 The UN general assembly declared its first International Decade for People of African Descent in 2015 and is set to end in 2024. The declaration combined initiatives from regional, national, and international levels to achieve their set targets.
The initiative set out some objectives that are expected to be accomplished at the end of the run. These goals include the promotion of all basic liberties, and rights guaranteed for persons of African descent, as well as a broader understanding of their rich cultural history and their service to society.
"The cause of people of African descent for recognition, justice and development is a cause for humanity."

UN Human Right Experts.
According to the experts, there must be a significant reduction in inequalities within and among nations, as a means of achieving its objectives, and also rectifying the unwelcomed consequences of colonialism, apartheid, slave trade, and genocides.
They explained that, UN's declaration along with the Durban Proclamation and Program of Action and the International Convention on the Elimination of Racial Discrimination, had made a substantial advancements to the fight against xenophobia, racial discrimination, racism, and associated prejudice.
"However, there is much more work to be done and the momentum gained must be sustained," they said.
They pleaded with the General Assembly to take into consideration establishing a second International Decade for People of African Descent from 2025 to 2034 "with a view to taking further action to address systemic discrimination and legacies of the past to bring about the full recognition, justice, and development for people of African descent worldwide."
Addressing the pleads of the experts, the Secretary-General of the United Nation, Antonio Guterres added that, the African continent along with people with African descents have made "enormous impact" on the growth of inclusion and the complexity of global civilizations and cultures, in addition to the shared history of humanity.
"At the same time, we acknowledge the pervasive discrimination faced by people of African descent around the world, and the many obstacles they face to realizing their full human rights."

Antonio Guterres, UN Secretary-General.
Guterres further admonished governments to institute plans, involving people of African origin and their related communities, to combat both traditional and contemporary types of racial prejudice, as well as to deconstruct longstanding systemic and institutional racism.
"Today and every day, we must continue to speak out against all ideas of racial superiority, and work tirelessly to free all societies from the blight of racism."

Antonio Guterres, UN Secretary-General.
Additionally, the UN Secretary-General designated a Special Counsel and team to supervise the execution of a Comprehensive Initiative on Addressing Racism and Promoting Dignity for All, making anti-racism an operational objective at the organization.
"Today, as we mark the International Day for People of African Descent, I reiterate the call of the UN High Commissioner for Human Rights to use the commemoration of the 75th anniversary of the adoption of the Universal Declaration of Human Rights to announce and take prompt and robust steps to advance equality and combat racism, racial discrimination and xenophobia."

Antonio Guterres, UN Secretary-General.
READ ALSO: Protect Right Activists, Independent UN Human Right Group Pleads With Mexican Government