Argentine Vice President Cristina Fernández has announced that, she would not contest for president again, placing a halt on efforts by the leadership of her party to persuade her to run in the October elections.
Fernández, who served as president from 2007 to 2015, announced her exit in a post on her official site. She blamed the judiciary of attempting to prevent her from running for Presidency again, as part of a conspiracy with the opposition. With her choice, the center-left Fernández has thrown the governing Peronist party into confusion, with no clear candidate for the presidential elections this year.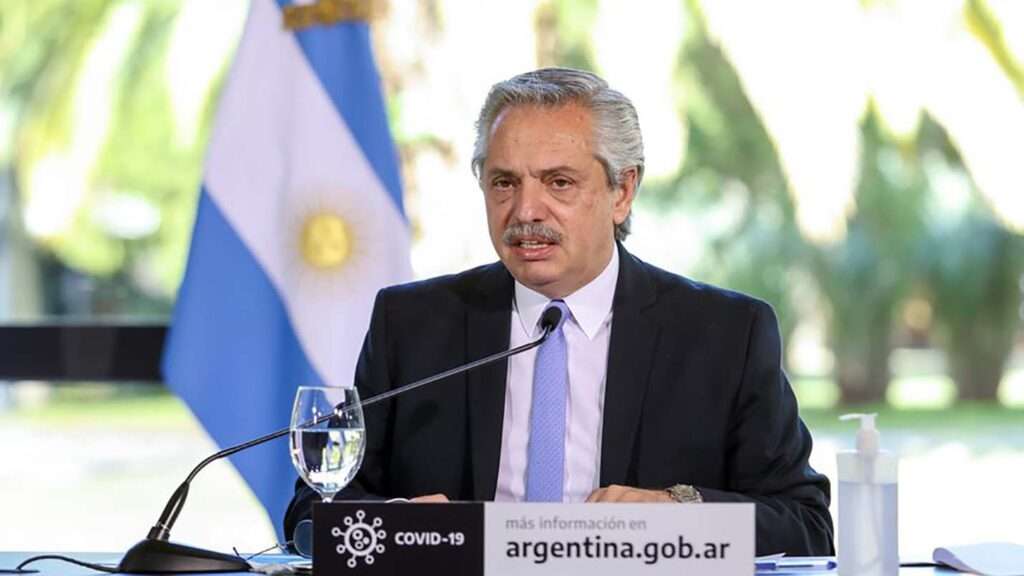 President Alberto Fernández, whose term has been defined by an enduring recession, including a steep depreciation of the national currency and yearly inflation of over 100%, announced last month, that he will not seek reelection.
"I will not be a puppet of those in power for the sake of any candidacy. I have demonstrated, like no one else, that I prioritize the collective project over personal ambitions."

Cristina Fernandez
The 70-year-old leader claimed, she has been barred from contesting for office because of a six-year prison term, and a lifetime ban from occupying public office, she received late last year as part of a probe regarding misconduct through the public sector during her time in office. She has rejected every accusation, and the ruling must still be approved by higher courts before it comes to effect.
"I will not engage in the perverse game they impose on us under the guise of democracy," Ms. Fernandez averred.
Vice President Cristina's supporters have been urging her to consider running for president. They frequently cheer "President Cristina" during her public presentations. Despite the fact that the Vice President, had previously stated that she would not run for president, she frequently acted suspicious in public appearances.
The vice president issued her statement, just days after her supporters scheduled a large gathering in central Buenos, during an official holiday in Argentina, to convince her to run.
On the other hand, attention has been cast on the Economy Minister Sergio Massa, a center-right Peronist who has long aspired to be President, despite the fact that his stint in the job he assumed last year, has not gone as well as he had anticipated. Upon assuming office, Massa had stated that his goal was for monthly inflation, drop to 3% by April, instead, it increased by 8.4%.
Sergio Massa
Sergio Massa first declared his desire to run for President of Argentina ahead of the presidential election in 2015. He formed the United for New Alternative partnership with Córdoba governor José Manuel de la Sota. In an election contested by Peronist Daniel Scioli and centre-right conservative Mauricio Macri, Massa aimed to reach moderate voters, focusing his messages on tackling corruption, climate change, and economic growth through renewable sources of energy.
Moreover, Massa joined forces with progressives Margarita Stolbizer and Victoria Donda to establish the country's first political coalition ahead of the 2017 legislative election. With his term as national deputy coming to a close, Massa and Stolbizer raced for seats in the Senate to represent the Buenos Aires Region. The senate bid, however, failed, as his team finished third in the election, trailing Cambiemos and Unidad Ciudadana.
Notwithstanding, Massa announced again to vie for President again in 2019 and formed "Alternativa Federal," a coalition with other non-Kirchnerist members of the Justicialist Party, including Miguel ngel Pichetto and Juan Manuel Urtubey.
However, after Cristina Fernández de Kirchner announced she will not run for President, but would instead assist Alberto Fernández, Massa dropped out of the race, and committed to fight for the newly established Frente de Todos, a coalition of Peronist parties and associates, both Kirchnerist and non-Kirchnerist.
READ ALSO:Libya's Rival Administration Suspends Prime Minister