The leaders of the world's "most powerful countries" have made commitments to cooperate on cutting emissions on day one of the virtual leaders summit on climate.
The program, organized and hosted by US President, Joe Biden is to "highlight the urgency of climate action;and underscore the economic benefits to be reaped from investing in renewable energy."
In his address to open the two-day summit, President Biden pledged;to slash US' greenhouse gas emissions by 50% by 2030, based on 2005 levels.
"Meeting this moment is about more than preserving our planet. It's about providing a better future for all of us. This is a moment of peril but a moment of opportunity.
"The signs are unmistakable; the science is undeniable; the cost of inaction keeps mounting".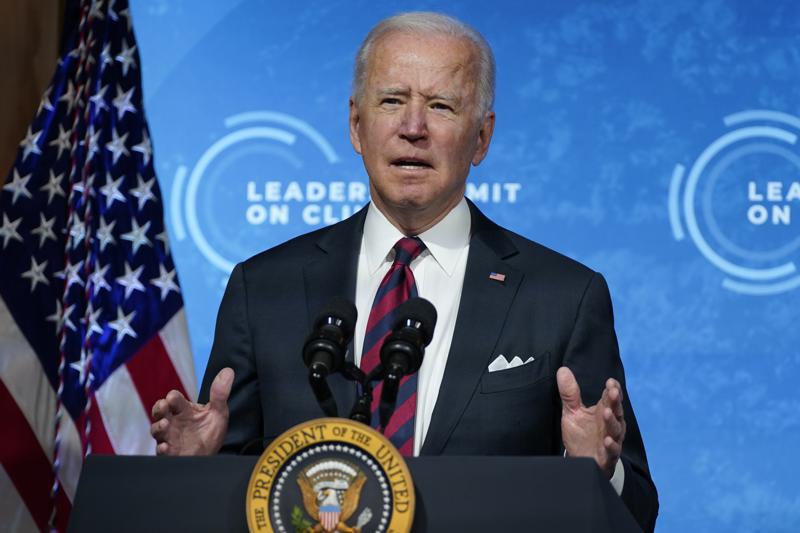 Biden also warned;that no nation can solve this crisis "on its own" and called for all countries to band together.
"Scientists tell us this is the decisive decade. This is the decade we must make decisions that will avoid the worst consequences of the climate crisis.
"If we do, we will breathe easier, literally and figuratively. This is a moral imperative and an economic imperative… but also a moment of extraordinary possibilities."
A procession of world leaders then followed Biden, with Xi Jinping, President of China, gracing the podium next. He pledged to cut carbon dioxide emissions before 2030 and achieve carbon neutrality before 2060 in China.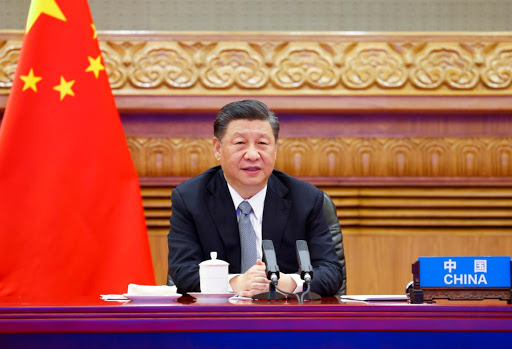 Xi also posited that China will be able to achieve carbon neutrality "in a much shorter time span" than other developed countries due to "extraordinarily hard efforts" from his country.
"Mother nature has nourished us and we must treat nature as our root – respect it, protect it".
Tackling climate not all about 'bunny hugging'- Boris Johnson
In his speech, UK Prime Minister, Boris Johnson noted;that he is "thrilled" by Biden's commitment to halve emissions by 2030, adding that;he wants to see "similar ambitions from around the world".
Johnson also intimated that nations needed to work together and be "constantly original and optimistic about new technology and new solutions".
"It is vital for all of us to show that this is not all about some expensive, politically-correct green act of bunny hugging.
"Let's use this extraordinary moment and the incredible technology we are working on, to make this decade the moment of decisive change in the fight against climate change – and let's do it together."
Russia's President, Vladimir Putin also disclosed that there is an "active effort" in his country to build more legislation around tackling climate issues. He also emphasized on the headway Russia has made, as per its Paris Accord goals, in halving its 1990-level emissions.
He revealed that 45% of energy in the country comes from low emission energy sources, adding Russia is "genuinely interested" in working together with the rest of the world on the issue.
"Russia is genuinely interested in galvanizing international cooperation so as to look further for effective solutions to climate change as well as to all other vital challenges,"
Meanwhile, Japan's Prime Minister, Yoshihide Suga, pledged his country will slash emissions 46% by 2030, based on 2013 levels. South Korea also committed to not financing any more overseas coal projects.
Developing countries suffering the most- Ramphosa
Addressing other global leaders, South African President, Matamela Cyril Ramaphosa averred that developing countries have "historically contributed least to global emissions" but "often suffer the most".
He pointed to issues including drought, extreme storms, rising sea levels and floods, calling climate change "the most pressing issue of our time".
Ramaphosa pledged that South Africa will "do our fair share" to combat the issue. This, he said, will however be done in the context of also stamping out inequality, poverty and underdevelopment.
He also called on developed countries to do more to support developing countries and also do their part in tackling climate issues.
Read Also: AGI urges businesses to expand or risk losing market under AfCFTA