China has called for the United States to play a constructive role in ending the conflict in Gaza;and stop blocking United Nations' efforts to demand an end to the bloodshed.
Speaking at a news conference, Chinese Foreign Ministry spokesperson, Zhao Lijian intimated;that China has urged a cease-fire and the provision of humanitarian assistance, among other proposals. However, he revealed that, the obstruction by "one country" has prevented the council from speaking with one voice.
"We call on the United States to assume its due responsibility and take an impartial position to support;the council and play its due role in cooling down the situation and rebuilding trust for a political solution."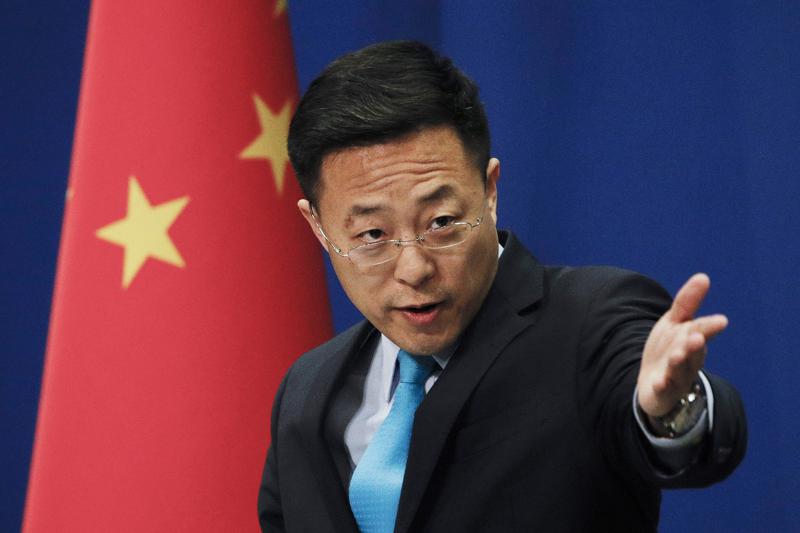 Zhao then posited that China "strongly condemns" violence against civilians and calls for an end to air strikes,;ground attacks, rocket fire and "other actions that aggravate the situation."
He also urged Israel to "exercise restraint, effectively comply with the relevant United Nations resolutions, stop demolishing Palestinian people's houses, stop expelling Palestinian people and stop expanding its settlement program, stop threats of violence and provocations against Muslims, and maintain and respect the historical status quo of Jerusalem as a religious holy site."
Calls have grown in recent days for the Biden administration to take a more active stance on the Israeli-Palestinian violence. However, reports indicate that the US, Israel's closest ally, has blocked efforts by China, Norway and Tunisia to get the Security Council to issue a statement, including a call for a cessation of hostilities.
Blinken urges all parties to ensure the protection of civilians
Meanwhile, US Secretary of State, Antony Blinken has intimated that the US remains greatly concerned;over the escalating violence and is working "intensely" behind the scene to bring hostilities to an end.
Speaking at a news conference in Denmark, he urged all parties to ensure the protection of civilians, noting that Israel has an extra burden to do everything in order to avoid civilian casualties.
Blinken's call comes amid reports that the Israeli military launched another series of air raids on the Gaza Strip earlier today, 17th May.
According to health officials, at least 198 people, including 58 children, have been;killed in the Gaza Strip since the latest violence began a week ago and over 1,300 Palestinians have also been wounded.
As a result, Palestinian Prime Minister, Mohammad Shtayyeh urged countries to offer more concrete action, rather than words, against Israel.
"Frankly speaking it's not enough at all to have declarations. The UN must issue a resolution that describes all these actions as illegal and illegitimate against the Palestinian people."
Shtayyeh also urged allies to summon ambassadors of Israel, halt trade relations with the country and stop aid coming from the US and the EU "until Israel respects human rights".
"Those children who are in blood, who lost their lives before even practicing life…these are crimes to be punished by international law.
"The license of killing has been renewed for Israel and this must be stopped immediately."
Read Also: Ghana ranked 5th in short term political risk index in SSA