The Vatican has announced that Pope Francis is expected to be discharged on Saturday, April 1, 2023 from the Gemelli Polyclinic where he is being treated for bronchitis.
Vatican Spokesman, Matteo Bruni gave the update in a written statement on Friday, March 31, 2023. However, it was not immediately indicated if the Pontiff could make a health comeback quick enough to preside over ceremonies during Holy Week, which begins on Sunday, April 2, 2023 and culminates with Easter on April 9, 2023.
On Friday morning, the Pope read newspapers and resumed his work after breakfast. The Pontiff's return to the Vatican hotel where he lives "is expected for tomorrow, as a result of the last tests of this morning,″ Bruni disclosed.
"Yesterday went well, with a normal clinical recovery. In the evening (of Thursday), Pope Francis had dinner, eating a pizza, together with all those who are assisting him in these days of the hospital stay."

Vatican Spokesman, Matteo Bruni
Pope Francis, 86, was hospitalized on Wednesday, March 29, 2023, at the Gemelli Polyclinic. It was the first time for him to be hospitalized at Gemelli since he had 33 centimeters (13 inches) of his colon removed and spent 10 days there in July 2021.
Medical staff decided to hospitalize the Pope on Wednesday after he returned to his Vatican residence following his customary weekly public audience in St. Peter's Square. The Vatican reported that the Pontiff had experienced difficult breathing in the previous days.
During Wednesday's hour-long public audience, Pope Francis at times appeared visibly in pain when he moved about and was helped by aides.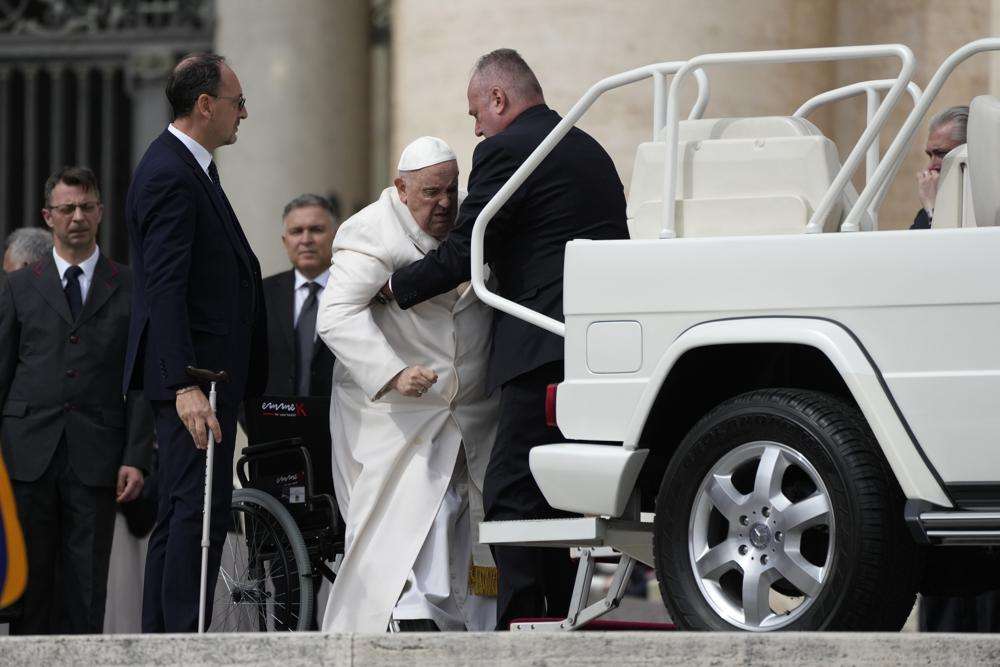 An additional update provided on Thursday, March 30, 2023, by doctors revealed that Francis had been diagnosed with bronchitis.
The infection "required the administration of antibiotic therapy on an infusion basis which produced the expected effects with a marked improvement in his state of health," the doctors' statement noted.
"Based on the expected course, the Holy Father could be discharged in the coming days," it concluded.
Bruni on Thursday evening disclosed that antibiotic treatment for bronchitis had resulted in a "marked" improvement in his health.
Despite the Pope's absence, the Holy See was abuzz with activity on Thursday. Two Vatican offices issued a historic statement repudiating the "Doctrine of Discovery"; the legal theory backed by 15th century papal bulls that legitimized the colonial-era seizure of Native lands and form the basis of some property law today.
Also, there was continued fallout over the sudden resignation of a founding member of the pope's sex abuse prevention board, with Boston Cardinal Sean O'Malley pushing back against Rev. Hans Zollner's critiques in his remarkable resignation statement issued the previous day.
Pope Francis Would Be Able To Preside Over Holy Week Ceremonies
Italian Cardinal, Giovanni Battista Re announced on Friday that Francis would be able to preside over, but not celebrate, the Holy Week ceremonies.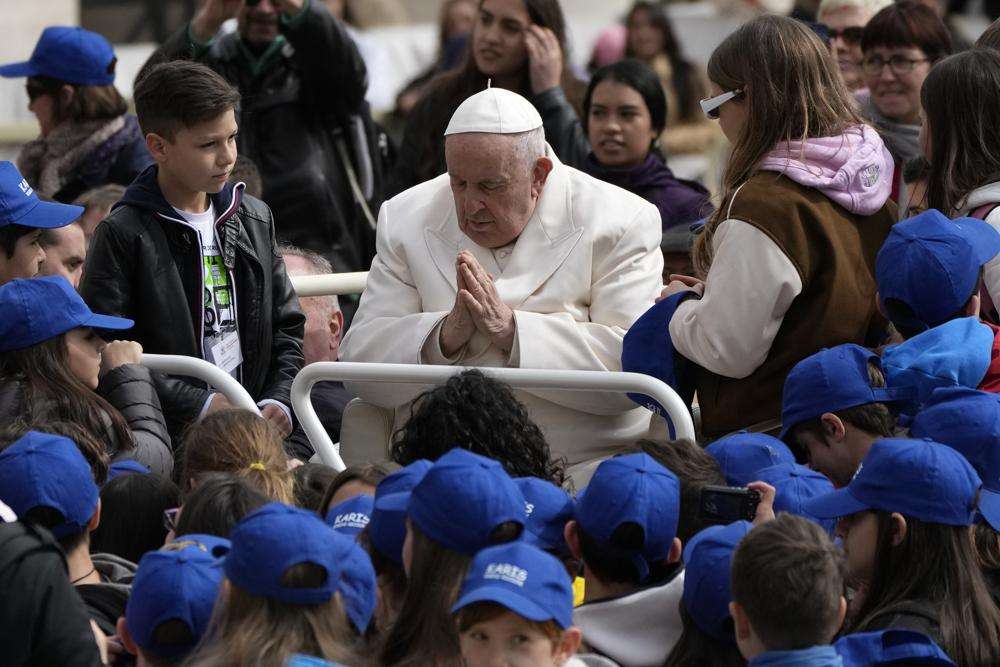 The Holy Week appointments include a stamina-taxing late night Way of the Cross procession marked by prayers on Good Friday at the Colosseum in Rome and Easter Mass on April 9, 2023, which is traditionally followed by a long papal speech delivered from the central balcony of St. Peter's Basilica.
The hospitalization came four days before Palm Sunday, the start of Holy Week.
Pope Francis had already largely stopped celebrating Mass at major Catholic Church holy days because of a chronic knee problem, but had continued to preside at the ceremonies and deliver homilies.
The Pontiff has used a wheelchair for over a year due to strained ligaments in his right knee and a small knee fracture, though he had been walking more with a cane of late.
Pope Francis has said that he resisted having surgery for the knee problems because he did not respond well to general anesthesia during the 2021 intestinal surgery.
READ ALSO: Donald Trump Indicted, Becomes First Ex-U.S President To Face Criminal Charges