In the wake of terror attacks in Western countries, UK was one the countries that suffered from these acts, planned and orchestrated by radical jihadists. The London bombing in July 2005, the Manchester arena bombing in May 2017, and a list of many others, are some notable terror attacks that the country has suffered from.
However, survivors of these attacks in the UK, have condemned the compensation scheme of the government as "broken." According to a support network against terrorism, about 130 survivors were polled from 11 different attacks in the UK.
Among those who responded were survivors of the Fishmonger's Hall stabbings in London in 2019, and the Manchester Arena explosion in 2017. According to a government official, "we know more must be done" to address needs.
According to survey, the compensation scheme was termed "unfair and unreasonable" by majority of survivors who participated in the survey.
On the other hand, since the 1990s, the Criminal Injuries Compensation Authority (CICA) has been delegated the authority to facilitate claims from victims of violent crimes in England, Scotland, and Wales who have suffered physical or mental damage.
Majority of the survivors complained that, information provided by the CICA are incomprehensible, and even getting access to an official from CICA to discuss your problem, is very difficult. Also, about 60% of the survivors claimed that, they feel uneasy when submitting their compensation claims to the office, while 62% of the victims polled did not feel handled with respect and understanding, compared to 17% who did.
A new charter instituted by the government in 2019 showed that, survivors of terror attacks are entitled legal aid and mental health, a promise that survivor claimed, never came to pass. Some survivors revealed that, they have been waiting for their compensations, and others claimed that, the documentations of their claims have gotten missing.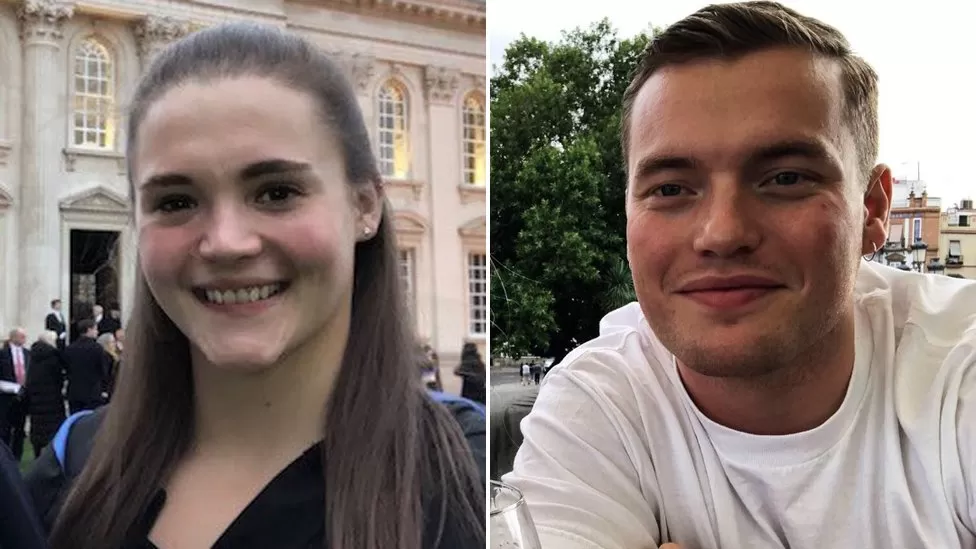 A survivor of the 2017 Manchester bombing, Joanne McSorley, revealed that, she has been "degraded" by the CICA office, by being told to prove how intense her injuries were. Joanne sustained 31 pieces of shrapnel to her body, after the bombing. After six years of frustrations, Joanne claimed, she was offered 25,000 pounds as her compensation.
"I am housebound, really. I can't even put my own shoes on, or my coat. It is a life that's very, very different. I put my faith in the systems and in the government. This was a terror attack, so I thought, well of course we'll be looked after. But that didn't happen. I feel totally degraded by the process because you're having to prove all the time you are still in that state. I don't think you should have to apply for something. It should just be there. No one has got in touch to ask me 'How are you?' They don't care. It's just not fair. No one cares."

Joanne McSorley, Survivor, 2017 Manchester Bombing.
The Recommendations
According to recommendations made by the researchers, a new compensatory body must be set up, and placed under the supervision of the Home Office, that would allow the tracking of online payments, and also enhanced the disclosure of awarded calculations.
Moreover, a spokesman from the government, also disclosed that, every survivor of a terror attack deserves sort of compensation and others for them to pull through their ordeal.
"it is right survivors get the support they need, including through the publicly-funded Criminal Injuries Compensation Scheme that has paid out more than 158m pounds to victims of violent crimes in the las year alone. But we know more needs to be done. Which is why the government is reviewing the support available to better address victims' needs."

Government Spokesperson.
Furthermore, co-founder of Survivors Against Terror Brendan Cox, criticized the organization's procedures in which they carry out their duties, with regards to providing assistance to survivor. Cox lost his wife to a terror attack in 2016.
"An organization that is supposed to be helping survivors recover and rebuild is instead consistently doing them harm. If the organization had poor processes and procedures but scored well on other areas, there would be hope for reform. There is not."

Brendan Cox, Co-founder, Survivors Against Terror.
READ ALSO:Starmer Promises To Maintain Two-Child Benefit Policy