The Prime Minister of UK, Rishi Sunak has implemented a brief reshuffle to his ministers, as he appoints some substantive ministers to serve in different roles.
With Ben Wallace's previous announcement that, he would be vacating his post at the end of his MP term, Sunak has granted him an early leave, and replaced him with Energy Secretary Grant Shapp, as the new Defense Secretary of UK.
This appointment marks Shapp's fifth portfolio he has served in a space of one year. He had previously served as Energy Secretary, Transport Secretary, and a brief stint as the Home Secretary.
Following Suella Braverman's departure as the Home Secretary, last year, Shapp succeeded Braverman and spent six days as the Home Secretary, during the final week of Liz Truss' administration.
Also, he was appointed as the Business Secretary as soon as Rishi Sunak was confirmed as the newly selected Prime Minister to succeed Liz Truss.
Among the portfolios he has filled, the office that Shapp spent much time, was as Transport Secretary, where he facilitated several bailouts for transports in London during the height of the corona virus pandemic.
Accepting his new role, Shapp said, he is honored to be given the nod to serve as the Defense Secretary, and promised to "continue the UK's support for Ukraine," just as his predecessor did.
Since Ukraine's invasion began, Shapp has been a critical part government machinery in rendering support to the Ukrainian people. Also, he welcomed a family of refugees in his house as part of the Homes for Ukraine campaign.
Additionally, Grant Shapp celebrated the "enormous contribution Mr. Wallace has made to UK defense and global security over the last four years. I am looking forward to working with the brave men and women of our Armed Forces who defend our nation's security."
Within the Tory administration, Sharp is considered as one of their best communicators, explaining why he has represented in seven different cabinet position since 2012.
According to sources with the British Defense hierarchy, some senior officers did not welcome shapp's appointment very well.
While some lament Mr. Shapp lacks defense knowledge as compared to his predecessor Ben Wallace, others believe that he could have certain qualities from his previous position as Transport Secretary.
Furthermore, filling in for Shapp's vacant position at the energy ministry, would be Claire Coutihno, the Children's Secretary. Also, a Tory backbencher, David Johnson will take over Ms. Coutinho's previous position.
However, Ms. Coutinho's appointment, according to Shadow Climate Change Secretary, Ed Miliband, "speaks volumes about the failures of Tory policy that we are now onto the sixth secretary of state since 2019. Reshuffling of the deckchairs will not deliver the proper energy policy Britain needs."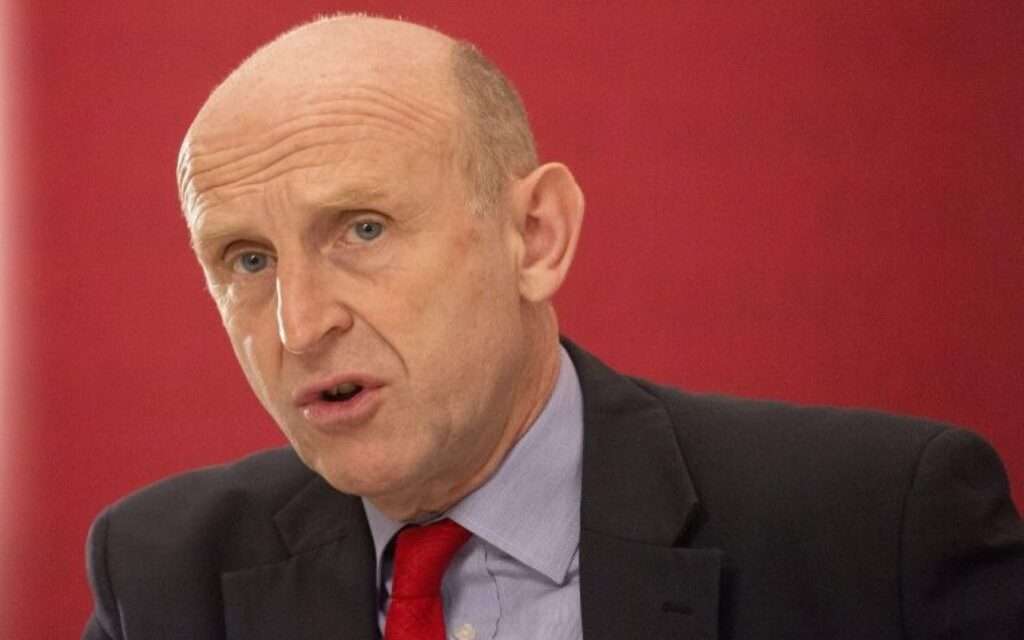 On the other hand, Labour's shadow Defense Secretary, John Healey has congratulated Grand Shapp for his new portfolio.
Healey revealed that, he will cooperate with Shapp "to keep our country safe," but stressed that "after 13 years of Tory defense failures, a change at the top will not change this record."
Additionally, the spokesman on defense for the Liberal Democrats, Richard Ford said, Sunak has appointed someone that he can control, a "yes man" in charge of "slashing troop numbers by 10,000. Ford added that, "they have taken the armed forces for granted for too long, and we are all left less safe as a result."
READ ALSO: Black Police Applicants More Rejected Than White Applicant, Data Shows