US President Joe Biden has announced initial steps to curb the "epidemic" and "international embarrassment" of gun violence in America.
The President had prioritized the coronavirus pandemic and economic recovery during the first two and half months of his presidency. However, a series of recent shooting tragedies in Georgia, Colorado and California have led to renewed calls for urgent action on guns.
In a bid to curb the shootings, Biden revealed;he is directing the justice department to tighten regulations on sales of "ghost guns", which are untraceable firearms;assembled from kits.
Other executive actions include a state-level push of "red-flag laws", that allow courts and local law enforcement to remove guns from people deemed a risk to communities.
Citing a shooting at a home near Rock Hill in South Carolina where five people were killed -including children – on 7th April, he said, "Gun violence in this country is an epidemic and it's an international embarrassment."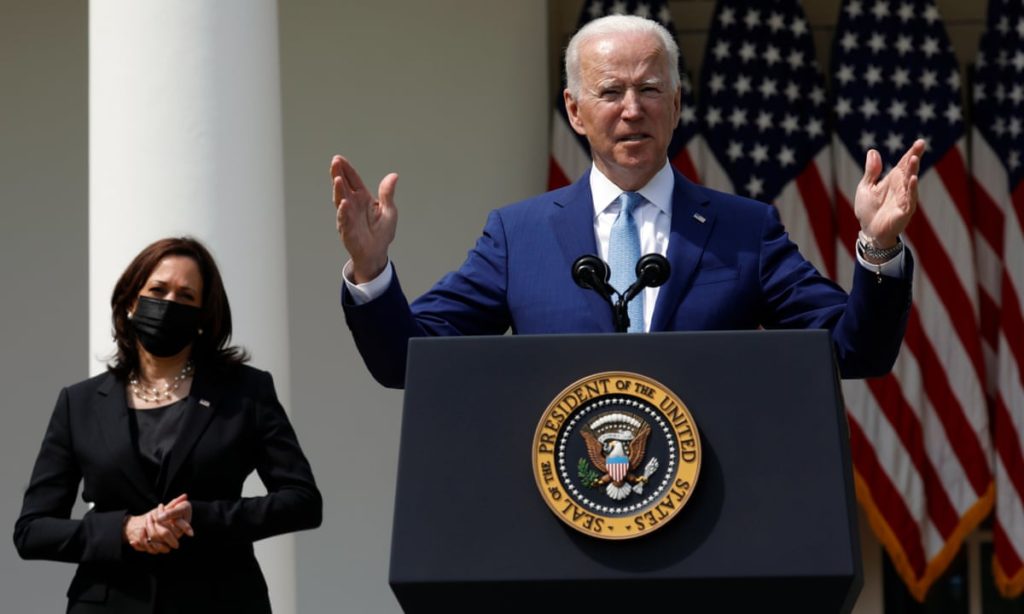 The President noted that about 316 people are shot every day in America and 106 of them die. He added that the violence hits the "Black and brown communities the hardest".
The President also empathized with parents and family members who have lost loved ones to the scourge.
"They know what it's like to bury a piece of their soul deep in the earth. They understand that."
According to the Everytown for Gun Safety Support Fund, gun violence is estimated to cost the US $280bn a year.
Recommendations don't 'impinges second amendment'
Despite several mass shootings, Republicans have long resisted fundamental reform, citing the second amendment to the constitution that protects the right to bear arms. However, Biden said he was announcing immediate concrete actions that he can take now without Congress.
"Nothing I'm about to recommend in any way impinges on the second amendment. They're phony arguments, suggesting that these are second amendment rights at stake, what we're talking about. But no amendment to the constitution is absolute. You can't shout 'Fire!' in a crowded movie theatre and call it freedom of speech."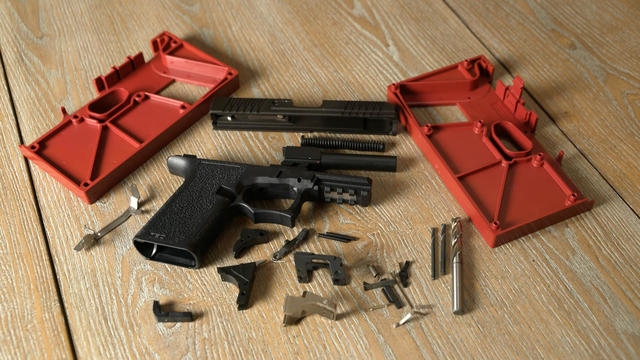 The President expanded on the ban of "ghost guns", pointing to the ease at which they can be bought.
"You can go buy the kit. They have no serial numbers so when they show up at a crime scene, they can't be traced. The buyers aren't required to pass background checks to buy the kit to make the gun.
"Consequently, anyone from a criminal to a terrorist can buy this kit and in as little as 30 minutes put together a weapon. I want to see these kits treated as firearms under the gun control act which is going to require that the seller and manufacturers make the key parts with serial numbers and run background checks on the buyers when they walk in to buy the package."
Biden also announced that the White House will provide more than $1bn in funding for evidence-based community intervention and prevention. And also nominated a gun control advocate, David Chipman, to lead the Bureau of Alcohol, Tobacco, Firearms and Explosives.
'Time for some action'
That notwithstanding, many of Biden's election campaign promises – such as banning assault weapons altogether and requiring background checks for most gun sales – require congressional action. He urged;the Senate to pass bills to close loopholes, that allow gun buyers to avoid background checks, and curb firearms access for people found by courts to be abusers.
"They've offered plenty of thoughts and prayers, members of Congress, but they've passed not a single new federal law to reduce gun violence. Enough prayers. Time for some action."
However, Republican Senator, Kevin McCarthy, who is the House Minority Leader, raised instant objections in a tweet.
"President Biden plans to announce his attempts to trample over our constitutional 2A rights by executive fiat. He is soft on crime, but infringes on the rights of law-abiding citizens."

Senator Kevin McCarthy
Also, Amy Hunter, a spokeswoman for the National Rifle Association disclosed that the group has vowed to fight Biden's moves.
"Biden has made;clear his sights are set on restricting the rights of law-abiding gun owners while ignoring criminals and foregoing substantive measures that will actually keep Americans safe."

Amy Hunter
Read Also: AGRA calls on stakeholders to support women-led agribusiness