A number of Democrats on Capitol Hill including Massachusetts Senator, Elizabeth Warren and Budget Chairman, Senator Bernie Sanders of Vermont have proposed a 3% total annual tax on wealth exceeding $1 billion in the US.
The lawmakers also called for a lesser, 2% annual wealth tax on the net worth of households and trusts, ranging from $50 million to $1 billion. The group said that the new tax, dubbed the Ultra-Millionaire Tax Act, would create a "fairer" economy and could be used to fund far-reaching new federal spending programs.
The bill's co-sponsors include Sheldon Whitehouse of Rhode Island, Jeff Merkley of Oregon, Kirsten Gillibrand of New York, Brian Schatz of Hawaii, Ed Markey of Massachusetts and Mazie Hirono, also of Hawaii.
In a statement, Warren posited that "The ultra-rich and powerful have rigged the rules in their favour so much that the top 0.1% pay a lower effective tax rate than the bottom 99%, and billionaire wealth is 40% higher than before the COVID crisis began.
"A wealth tax is popular among voters on both sides for good reason: because they understand the system is rigged to benefit the wealthy and large corporations."

Sen. Elizabeth Warren
She also called for the tax revenues to be invested in child care and early education, K-12 education and infrastructure.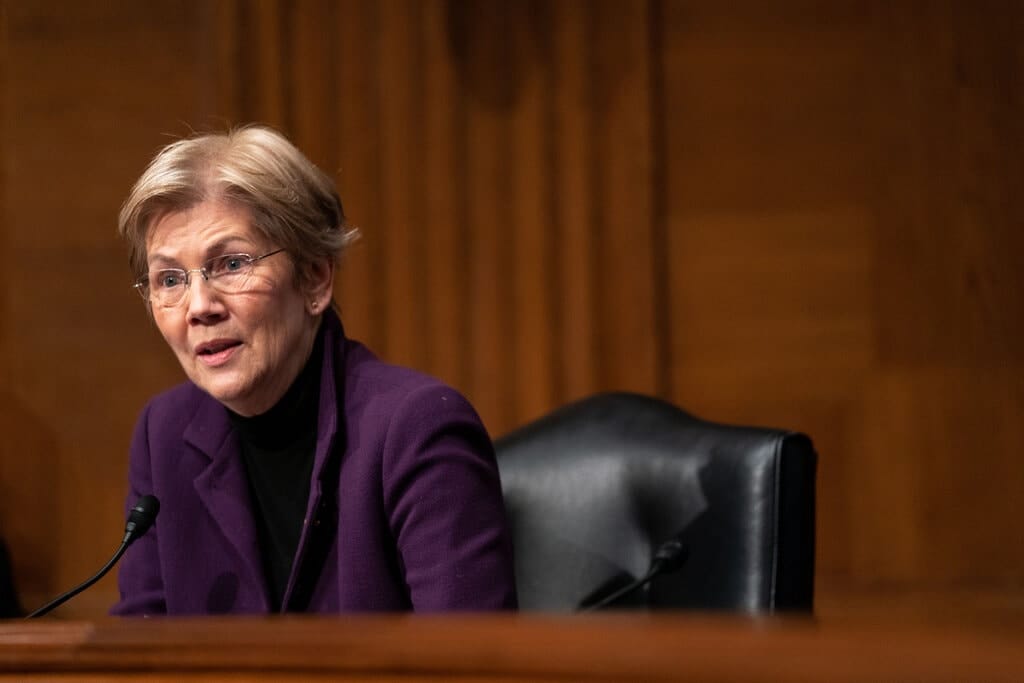 Citing a February 24 analysis from economists, Emmanuel Saez and Gabriel Zucman from the University of California-Berkeley, the lawmakers claim that the proposal would generate "at least $3 trillion in revenue over 10 years."
According to the Berkeley economists, about 100,000 Americans or, fewer than 1 in 1,000 families would be subject to a wealth tax in 2023. Mr. Zucman also noted that "the disconnect between wealth growth for the ultra-wealthy and wealth growth for most Americans is not a new phenomenon: Billionaire wealth has been growing faster than the economy for the last 40 years.
"But this disconnect has widened during the pandemic. The upshot is that a wealth tax could be a significant source of government revenue in the years ahead."

Gabriel Zucman
However, some experts have opined that a wealth tax would be difficult to pass in the current US Senate, which is evenly divided between Democrats and Republicans. They pointed to the fact that even though Democrats control the agenda, since Vice President Kamala Harris can break ties, most bills require support from 60 senators to advance.
And based on recent events, Democrats have been unable to muster even 50 votes from some administration proposals, including a $15 hourly minimum wage.
Additionally, a 2020 Tax Foundation analysis  found that an Ultra-Millionaire Tax Act would reduce U.S. economic output by 0.37% and 0.43%, respectively, over the long term. The Tax Foundation also said a wealth tax would also face administrative and compliance challenges, such as difficulty valuing assets and likely tax evasion schemes.
Commenting on the proposal at a press briefing, the White House press secretary, Jen Psaki, said "The President (Joe Biden) strongly believes that the ultra-wealthy and corporations need to start paying their fair share."
Read Also: Yellen backs new allocation of IMF's currency to aid recovery