Former U.S President, Donald Trump has entered a plea of not guilty via court filing to the charges brought against him by Fulton County District Attorney, Fani Willis for trying to subvert Georgia's presidential election results in 2020.
By entering his plea, Trump waived a formal arraignment hearing, opting to skip an in-person arraignment of the 19 suspects charged by Willis, which is scheduled to take place in Atlanta next week.
Prosecutors had set arraignment hearings for Trump and his co-defendants for September 6, 2023. It would have attracted large crowds of journalists, as well as supporters and critics of the former President.
Thursday's court filing, which was signed by Trump, read, "As evidenced by my signature below, I do hereby waive formal arraignment and enter my plea of NOT GUILTY to the indictment in this case."
Trump and his co-defendants were charged under Georgia's Racketeer Influenced and Corrupt Organizations Act, or RICO.
The former U.S President faces 13 criminal charges in Georgia, where prosecutors have accused him and 18 associates of joining a conspiracy to "unlawfully change the outcome" of the 2020 U.S presidential election in the state.
The charges include racketeering (violation of the Georgia RICO Act); three counts of solicitation of violation of oath by a public officer; conspiracy to commit impersonating a public officer; two counts of conspiracy to commit forgery in the first degree; two counts of conspiracy to commit false statements and writings; conspiracy to commit filing false documents; filing false documents; and two counts of false statements and writings.
The Georgia case is the second indictment accusing Trump of election interference and the fourth set of criminal charges against him so far this year.
At least three of Trump's co-defendants; lawyers Ray Smith and Sidney Powell, and publicist Trevian Kutti, also waived their formal arraignments and pleaded not guilty earlier this week.
At least two defendants have filed demands for a speedy trial and have asked to be tried separately from others in the case. The judge has set October 23, 2023 as trial date for one of them, Kenneth Chesebro.
Fulton County District Attorney, Fani Willis has said she wants all of the defendants tried together, and she asked a judge to set an October 23, 2023 as trial date for everyone.
However, Trump's lawyer, Steve Sadow has said in court filings that he objects to that date and plans to file a motion to separate Trump's case from that of anyone who files a speedy trial demand.
Some of the other defendants are trying to move their cases to federal court. 
Georgia's Governor Refuses To Call Special Session To Impeach Fani Willis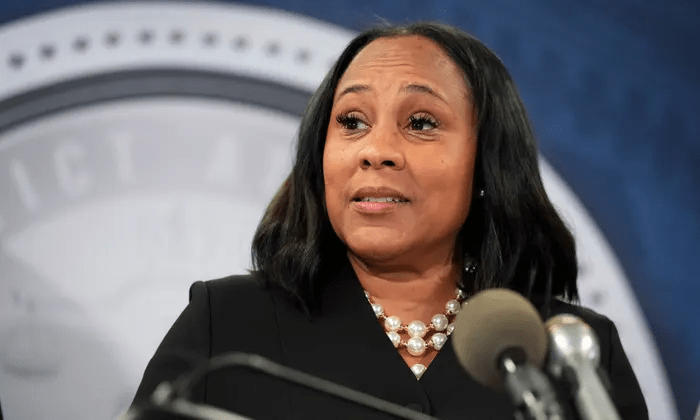 In another development, Georgia's Republican Governor, Brian Kemp stated that he will not call the legislature into a special session to impeach Fani Willis, the judge who brought the Georgia election subversion charges against Trump and his co-defendants, a news report revealed.
Some Republican lawmakers have requested Kemp to convene the legislature outside of their normal session to remove Willis from the case, but he rejected the request.
"We have a law in the state of Georgia that clearly outlines the legal steps that can be taken if constituents believe their local prosecutors are violating their oath by engaging in unethical or illegal behaviour."

Brian Kemp
Kemp called a special session organized with Willis as target, unfeasible and potentially also unconstitutional.
He said, "As long as I am Governor, we're going to follow the law and the constitution, regardless of who it helps or harms politically."
READ ALSO: The Launch of 3rd Edition of GDIW 2023 is Like A Dream Come True- Israeli Ambassador to Ghana