U.S Treasury Secretary, Janet Yellen will meet with her Chinese counterpart, Vice Premier Liu He, in Switzerland on Wednesday, January 18, 2023 to deliberate on economic developments between the two nations.
The Zurich talks will be a follow-up to the November meeting between President Joe Biden and China's Xi Jinping on the sidelines of the Group of 20 summit in Bali, Indonesia. The two world leaders agreed to empower key Senior Officials to maintain communication.
Tensions between the world's two leading economies have been growing despite their trade ties. The Biden administration has restricted the sale of advanced computer chips to China and is considering a ban on investment in some Chinese tech companies, possibly undermining a key economic goal that Xi set for his country.
Statements by the Democratic President that the U.S. will defend Taiwan against a Chinese invasion have amplified tensions between the United States and China.
The meeting comes ahead of Yellen's travel to Senegal, Zambia and South Africa this week in what will be the first in a string of visits by Biden administration officials to sub-Saharan Africa during the year.
Yellen has spoken at length publicly about China's financing practices on the continent, calling them "economic practices that have disadvantaged all of us."
She has also called on China explicitly to end its relationship with Russia as the Kremlin continues its invasion of Ukraine. The U.S. and its European and Asian allies have imposed sanctions and an oil price cap on Russia in retaliation for the war, putting China in a difficult spot as it had promised a "no limits" friendship with Russia before the invasion began.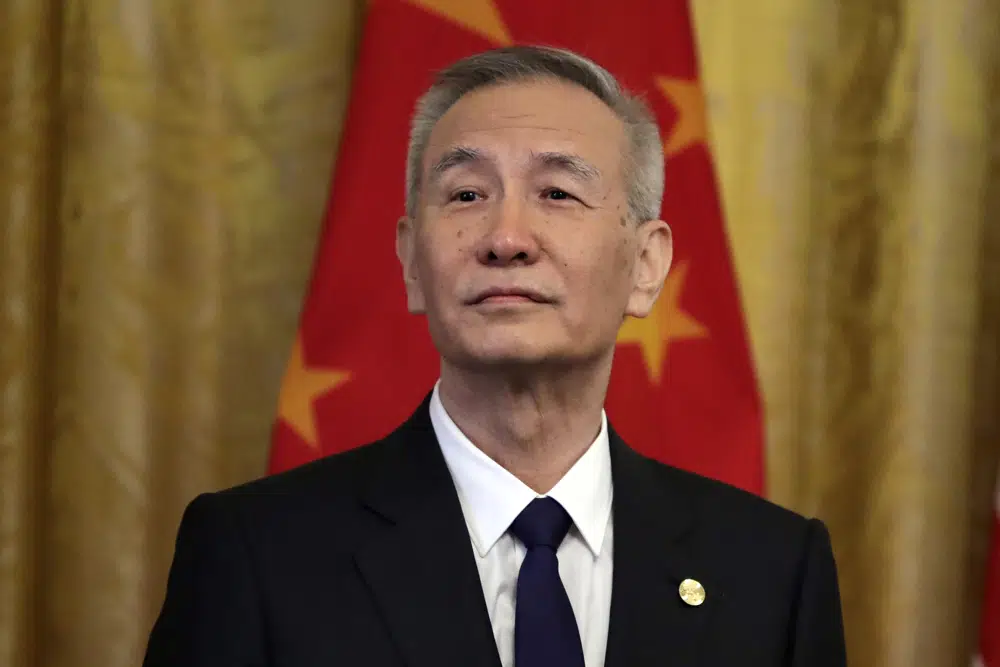 The meeting in Switzerland will be Yellen's first in-person meeting with Liu since taking office and follows three virtual meetings between them.
Yellen To Visit Senegal, Zambia, And South Africa
According to statement release by US Treasury, Treasury Secretary, Janet L. Yellen will travel to Senegal, Zambia, and South Africa from January 17 to January 28, 2023.
As part of the visit, Secretary Yellen will highlight the Biden-Harris Administration's work to bolster U.S.-Africa economic ties, which includes expanding trade and investment flows and promoting sustainable and inclusive economic growth.
Yellen will also accentuate the importance of accelerating clean energy access, helping countries adapt to a changing climate, promoting a just energy transition and providing greater economic opportunity for communities and businesses in Africa.
On January 20, 2023, Secretary Yellen is scheduled to meet with Macky Sall, the President of Senegal, Amadou Ba, Minister of Finance and Budget and Oulimata Sarr, Minister of Economy and International Planning in Senegal.
On January 22, Secretary Yellen will travel to Lusaka, Zambia. While in Zambia, Secretary Yellen will visit a community health site where she will participate in a tour to highlight joint efforts to advance global health.
The statement disclosed that Yellen will participate in a lunch with leaders from the American Chamber of Commerce in Zambia. Also, Secretary Yellen will participate in bilateral meeting with the President of Zambia, Hakainde Hichilema, Minister of Finance; Situmbeko Musokotwane and the Governor of the Bank of Zambia, Denny H. Kalyalya.
The U.S Treasury Secretary will be in South Africa from January 25 to January 27, 2023.
Africa is crucial to the global economy due to its rapidly growing population and significant natural resources.
China's deepening economic entrenchment in African nations, surpassing the U.S. in trade with the continent to become one of the world's largest creditors, is also a motivator for the U.S. to deepen ties with African nations.
READ ALSO: Germany's Defense Minister Resigns