The Ministry of Food and Agriculture (MoFA) has disclosed that the passing of the Grain Development Authority (GDA) bill will address the current challenges of food fluctuations in the country.
The Ministry said it is pushing for the immediate passage of the GDA bill, which is before Parliament after Cabinet approval, and hopes that passing the bill would regulate the prices of food commodities.
In an interview, Mr. Tanko Bagbara, the Public Relations Officer of the Ministry of Food and Agriculture, said the increase in food commodities is worrying and stressing, "the Ministry has no control over the prices," he added.
"There is enough food in the market, but the main cause of food inflation is the hike in fuel price, and the Ministry has no control over the increasing prices of food commodities."

Tanko Bagbara
Mr. Bagbara stated that, unlike the COCOBOD, which has control over cocoa products, the Ministry is handicapped until the GDA bill is passed. He called on the public to bear with the Ministry and expressed hope that the rainy season would increase food supply and lower the prices of foodstuffs.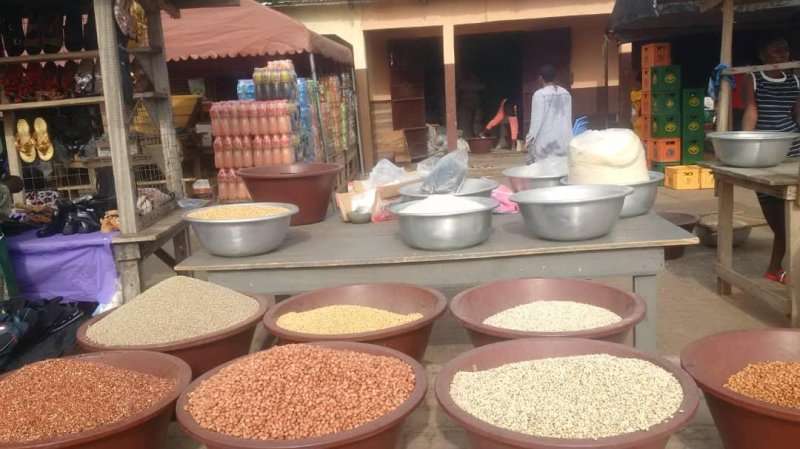 Food importation is a hindrance to regulating domestic food prices
Adding to the discussion, Mr. Joseph Padi, Director of Communications of the Ghana Union of Traders Association (GUTA), said traders are now operating in the open market due to price competition. As such it would be difficult to control the prices of commodities in the country.
He explained that traders have different production sources in other countries with varying prices of goods.
"Some members import goods from China, Europe, and other countries at different prices, and it will be difficult to regulate the prices. The import duty keeps increasing, translating into our prices of goods."

Joseph Padi
Mr. Padi said some of the members use the transaction value on import duty under the World Trade Organization (WTO), which enables them to determine the prices of the products. With the purchasing power of consumers, there is nothing the Union can do, he stressed. He therefore, called on the Bank of Ghana to manage the currency depreciation and review the interest rate of 25 to 27 percent on loans.
The Ministry of Food and Agriculture is making strides to make Ghana the food basket in West Africa and plans to regulate all production sectors especially with the GDA bill. Many have praised the Ministry for such an initiative as they believe prices of these commodities would now be controlled and farmers would have better price offers to sell produce; Likewise, consumers would not suffer from indiscriminate pricing from sellers .
In a recent interview, Dr. Edward Kareweh said agriculture determines the state of health of the people to some considerable extent. It will be suitable for the government to focus on agriculture in these challenging times, said Dr. Edward Kareweh, the Secretary of the General Agriculture Workers Union of Ghana.
READ ALSO: Ghana Remains A Key Market For MTN Group – Ralph Mupita