The Central bank of Ghana has raised an impressive amount of GHS 349.4 million after its recent conduct of a successful auction of its own bills, known as Bank of Ghana bills.
On June 7, 2023, the central bank held an auction to demonstrate its proactive strategy to regulate the money supply and liquidity in the banking sector.
The BoG bills, with a maturity period of 56 days, were offered for sale on the primary market, attracting significant interest from domestic commercial banks. Even though the precise value of the bids placed by these banks were not made public, the outcome of the auction demonstrated the central bank's capacity to draw money from the domestic financial market in accordance with its monetary policy objectives.
At an interest rate of 27 percent, the BoG bills offered an attractive investment opportunity for market participants seeking short-term instruments with reasonable returns.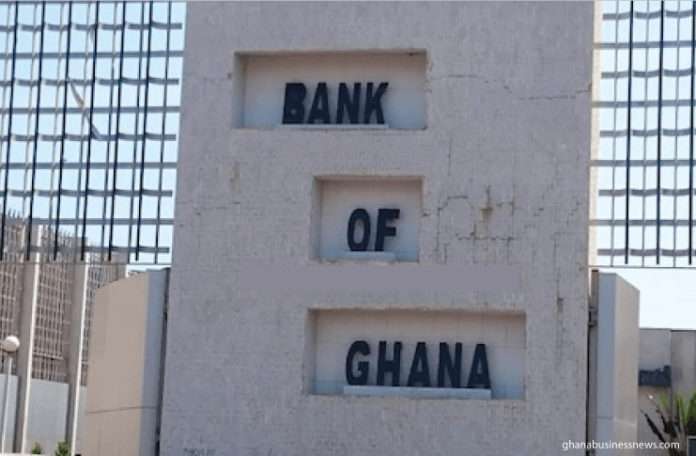 BoG Set To Ensure Financial Stability In The Economy
According to BoG, these bills serve as a key component of the central bank's Open Market Operations (OMO), a tool for monetary policy used to control the cost and availability of credit in the economy.
The Central Bank further disclosed that the issuance and auction of the bills played a vital role in the central bank's efforts to manage liquidity within the banking system, noting that by selling these short-term securities, the Bank of Ghana effectively regulates the amount of money in circulation, thereby ensuring financial stability and promoting sustainable economic growth.
Additionally, the money obtained from the sale of BoG bills frequently finds its way into government coffers, helping to meet the government's short-term finance requirements.
The successful auction of BoG bills underscored the Bank of Ghana's commitment to maintaining price stability and promoting economic growth in the face of a challenging economic environment. 
The Bank of Ghana promised to keep a careful eye on market conditions in the coming months and change its stance on monetary policy as appropriate.
Future auction outcomes, as communicated by BoG, will be influenced by a number of variables, including market demand, investor confidence, and the central bank's capacity to properly communicate its policy intentions.
As the central bank remains vigilant in its pursuit of price stability and economic growth, the effectiveness of its monetary policy tools, including BoG bills, will continue to play a crucial role in achieving these objectives.
Read Also: GCB Supports 'Green Ghana For Life' Initiative To Mark Its 70 years Anniversary