Ghanaian singer, songwriter, and actress, Rebecca Akosua Acheampomaa Acheampong, popularly known as Becca, has reacted to the death of her mother, Madam Julie Yiadom Oti.
In a post sighted on Becca's Twitter page by TVM, the musician shared a black photo to signify that she was mourning her loss. She has broken down as she confirmed that the mother died on Thursday, January 7, 2020, after a brief illness.
She also revealed that the pain she and the family have to cope with is unbearable. Becca thus begged Ghanaians to respect the family's privacy as they mourn her departed mother.
"One of the darkest days of my life. I just lost my mom… Madam Julie Oti following a brief illness. This shock and pain are unbearable and the family would like to beg for your understanding and respect of our privacy during this difficult time to mourn" she wrote.
Some of her fans and concerned tweeps have joined her as they sympathized with her and shared their condolences.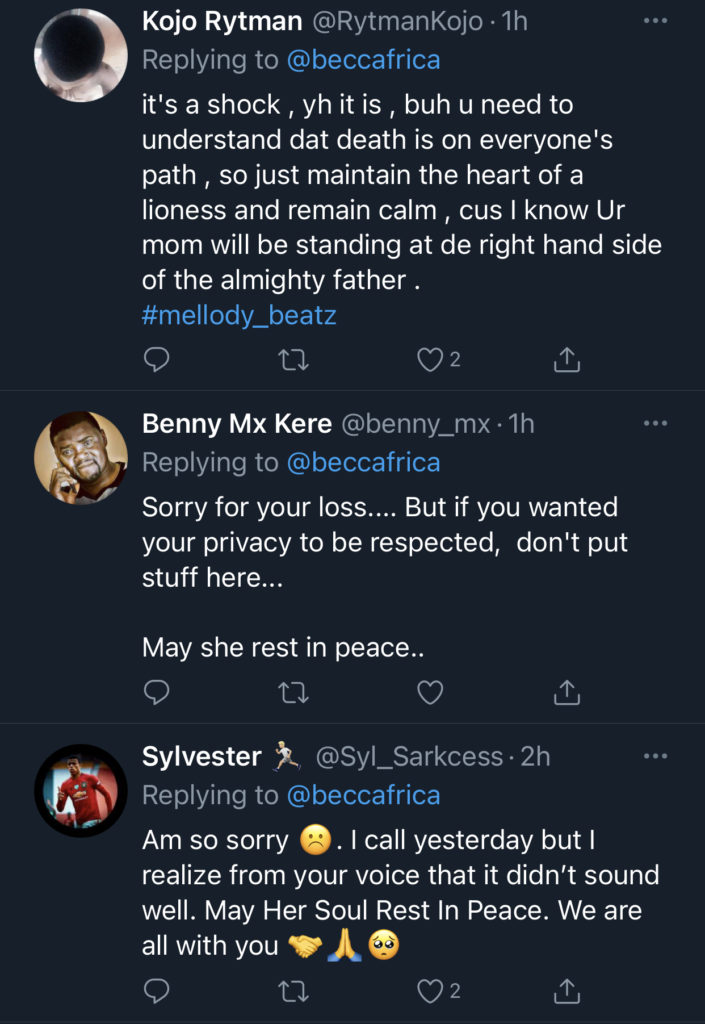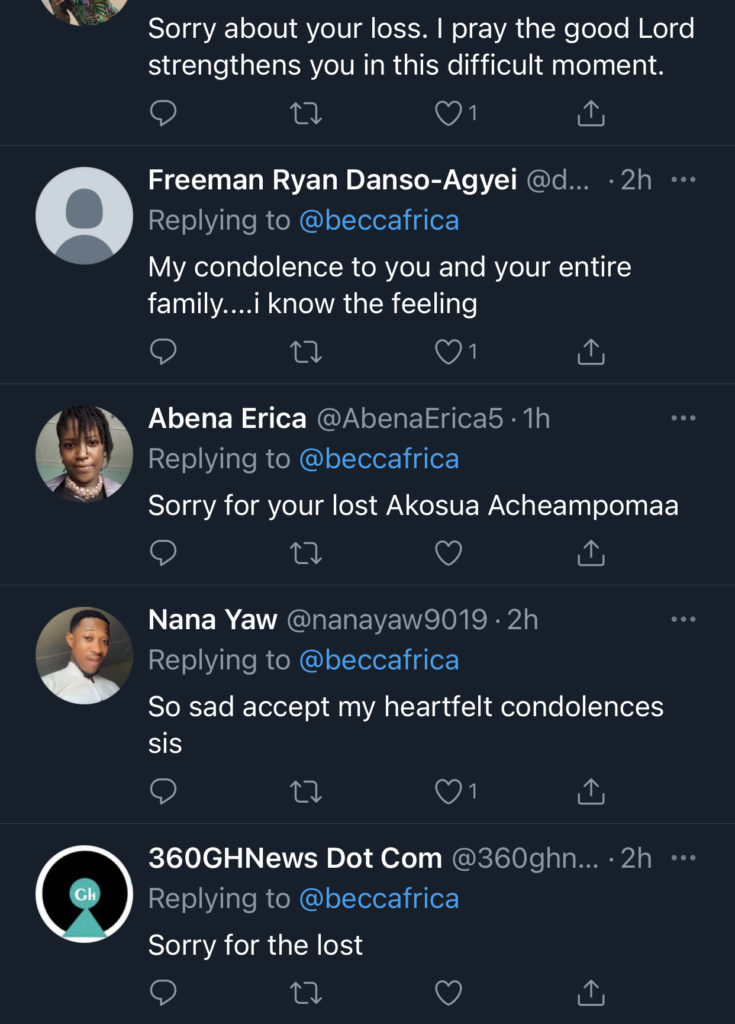 Read also: BECCA LOSES BIOLOGICAL MOTHER
In other news, African hiplife musician and a songwriter, Justice Amoah, popularly known as Patapaa Amnisty, and his wife, Liha Miller, have been involved in an accident.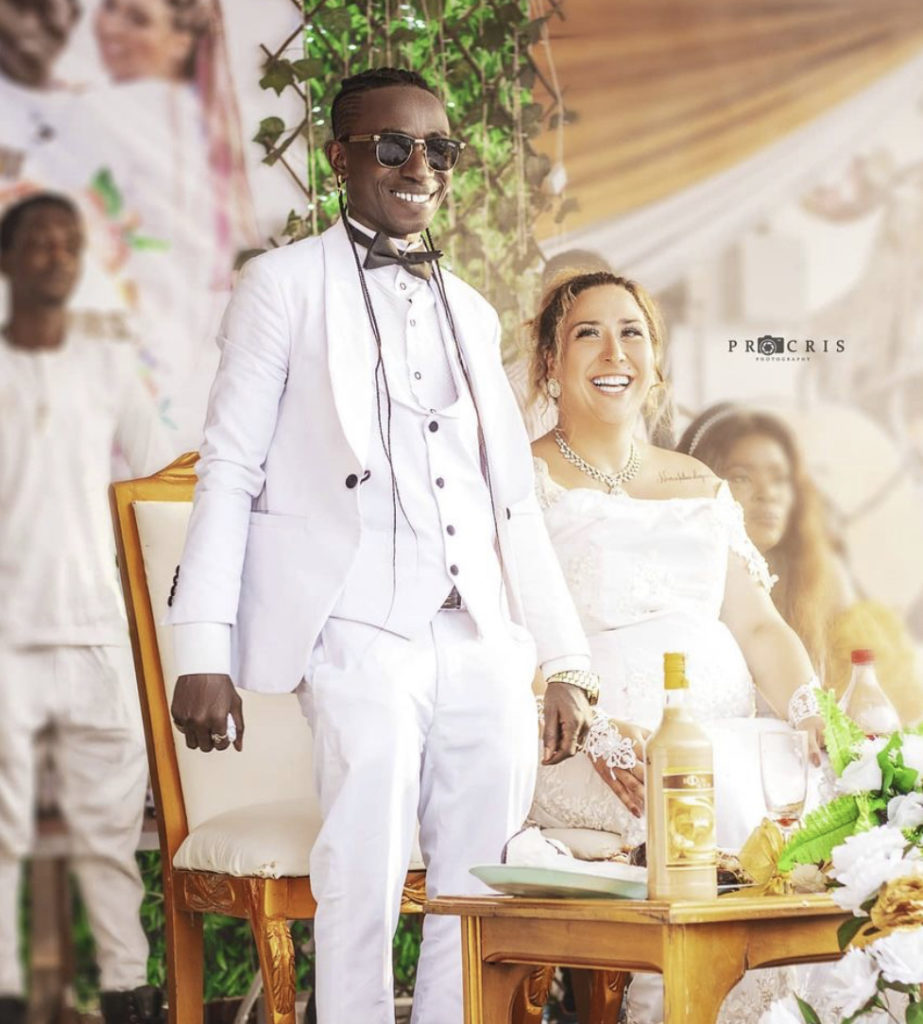 The accident involving the newlyweds occurred on Friday, January 8, 2021. It is not known where the accident happened, but the news was first broken by Patapaa's wife, Liha Miller.
Liha Miller, who was still in shock from what had happened, took to her Instagram page to share a video and some photos from the accident scene.
The video shows the ash-colored saloon car of Patapaa partially damaged at the left rear side with very visible dents
The singer was heard complaining and describing the situation as 'very bad' in the background of the video
Later, Liha shared photos which gave a clearer view of the dents on the car saying and captioned it: "Thank You God We Are Still Alive. It Wasn't Our Time Yet, but I am Still In Shock".
From the caption and Patapaa's rant in the video, it looks like the newlyweds did not suffer any injuries except for the dent on the car.
The accident comes barely one week after the couple got married. Patapaa and his wife tied the knot in a beautiful wedding ceremony on January 2, 2021.
Read also: PATAPAA TIES KNOT WITH HIS GERMAN GIRLFRIEND
It can be recalled that in a recent interview, Liha Miller, revealed that due to her romantic relationship with her husband, she lost many friends.
The Germany-based Turkish lady recounted how her friends sought to tarnish her image and passed distasteful comments about her partner all because she fell in love with the Ghanaian musician.
Mrs. Amoah, further revealed that she was a Muslim, and lamented that negativity that surrounded her relationship with the Ghanaian music star made her sad.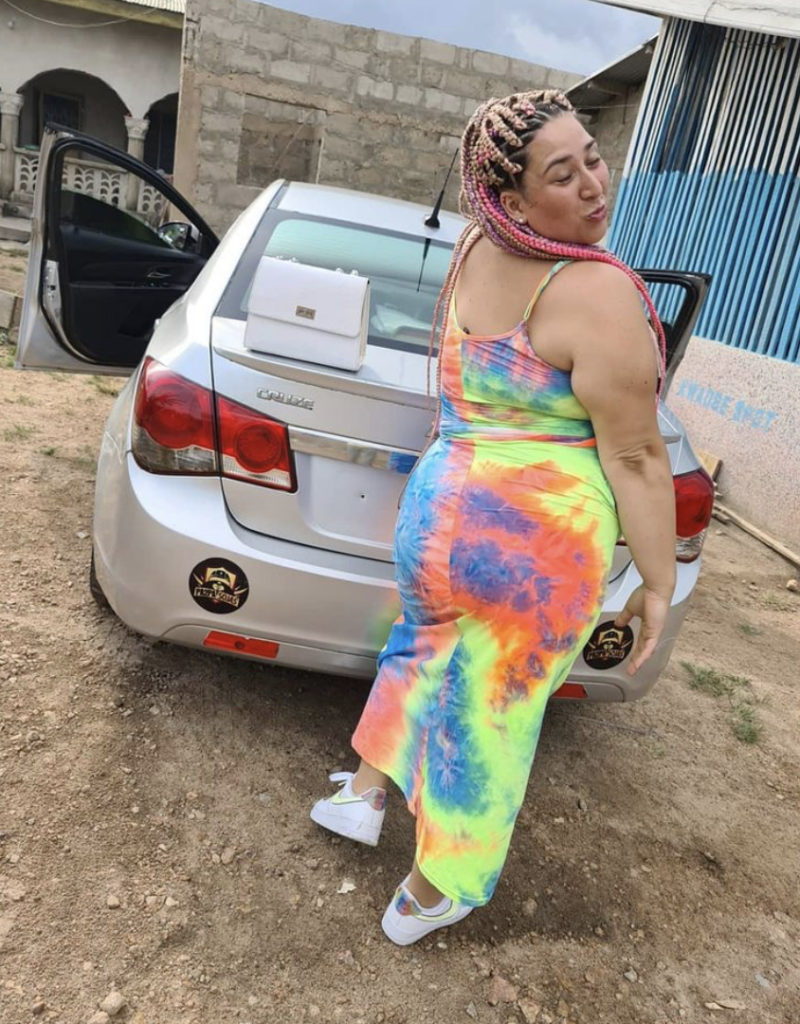 She narrated some wild allegations of promiscuity leveled against her as well as a plethora of body-shaming and demeaning trolls targeted at her on social media.
As a result, she had to cut off ties with some of her 'friends' who were propagating such messages.
"I've lost a lot of friends because of this relationship. I selected them for myself because I couldn't hear this negativity anymore," she said.