Nigerian ace musical artist, Davido, has congratulated his colleagues Wizkid, and Burnabwoy for winning awards at the just ended Grammys.
The 'Jowo' hitmaker took to his Twitter to congratulate them and further noted that this is a huge win for their motherland, Nigeria.
"Which way you look at it, this is a victory for Nigeria for the culture and my people! Congrats to our winners! Tule Naija! #Grammys #foreverchoke".
His tweet received several reactions from netizens. Some were of the view that he is only doing this online for clout but they know he secretly hates the fact that they won. Meanwhile, others said that his congratulatory message wasn't necessary since he is 'beefing' with the artists he is congratulating. Some reactions from his post read:
That notwithstanding, Burna Boy and Davido are known to have had a standing 'beef' between them. They have trolled themselves on social media many times with fans of both musicians joining the social media battle. The brawl between Davido and Burna Boy caught the eyes of fans in 2019, and has lingered on till now.
THE STORY BEHIND THE 'BEEF'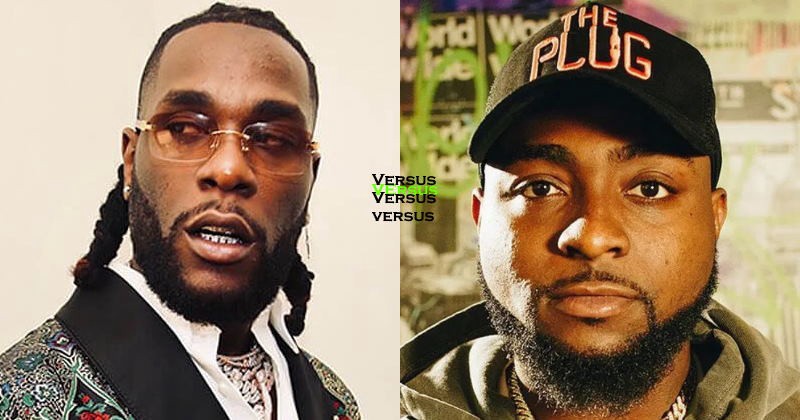 Burna Boy was nominated for a Grammy Award for Best World Music Album with his 'African Giant' album in 2020. However, glimpses of a feud were not evident yet since Davido congratulated his friend for his nomination.
After the Grammy's, where Burna Boy lost out to Beninese singer, Angelique Kidjo, the devastated artist became quiet on social media for a while. His return to the online world was marked by a reply to a Twitter user claiming that Burna Boy had his success handed to him.
In summary, Burna Boy hit back saying that no one paved the way for him, and subtly fired shots at his peers that no one in his industry cared, however, there was no clarification on who Burna Boy was directing his tweets at specifically.
Three months later, Davido announced the release of his new album at the beginning of May,' A Better Time', which was set to premiere in July 2020.
Where it all started
The first glimpse of "beef" happened when Burna Boy posted a black screen with the message, "JULY will be very funny, and I shall laugh accordingly" on social media, and this insinuated that he was going to ridicule Davido's album.
After the post, Davido tweeted an edited photo of him and fellow Nigerian singer Wizkid, captioned "The 2 greatest of all time! No cap"
Later that day, Burna Boy made a post saying "you cannot play football, everybody knows you cannot play football and you are an embarrassment to the team. But your daddy bought the football team".
This many people believed were jabs he shot at Davido, even though, he never mentioned Davido's name.
After this social media banter followed diss tracks from both parties. Fans believed that Burna Boy's song 'Way Too Big' and 'Twice as Tall' from his August 2020 album was directed at Davido with the lyrics, "I'm way too big to be playing with you".
Davido later also made a diss track 'FEM' which is Yoruba slang for 'shut up', where he addresses Burna Boy directly in the line, "Then Odogwu say we like to party just call me…" – 'Odogwu' and 'Like to Party' are both names of a Burna Boy song.
Read also: DAVIDO DEBUTS ON THE JIMMY KIMMEL SHOW