Tanzanian popular artist who doubles as a businessman, Diamond Platnumz;has taken to social media to backlash Forbes for a publication made about him.
This follows Forbes naming Diamond Platnumz, the 28th richest African musician with a net worth of 5.1 million dollars.
The artist who was clearly not happy with this turn of event;registered his displeasure, as he noted in an Instagram post that the list is "Stupid". He posted a picture of himself in all-black attire with some;expensive jewelry to complement his outfit and wrote: "FORBES: Next time, google me to know;what I'm really worth of before putting me on your Stupid Richest African Musicians List!"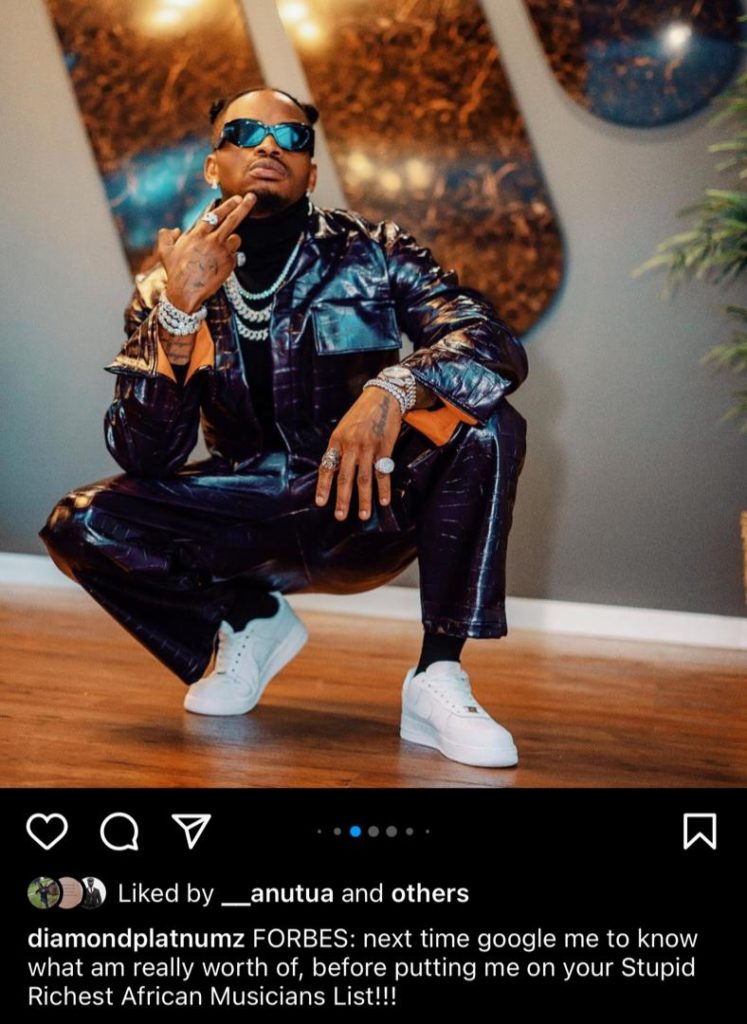 This controversial post has amassed over six thousand comments from social media users. Some found the post quite amusing as they couldn't help but laugh in the comment section. Others too opined that maybe it was a mistake and so, he should just ignore the list and Forbes. Others too mentioned that the post was very harsh and uncalled for. Some reactions to his post read: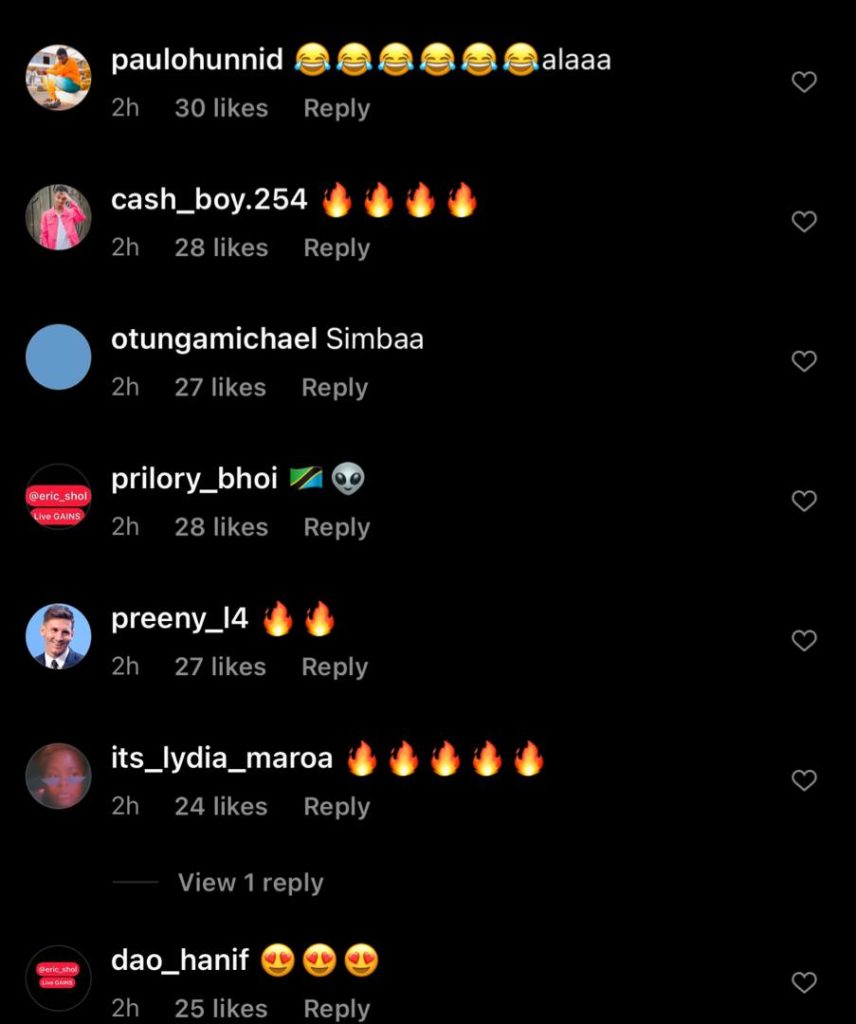 Diamond Platnumz signs new partnership with Warner Music
Meanwhile, Warner Music as of today, announced a new partnership with Diamond Platnumz, and his record label WCB-Wasafi. The deal will see that label incorporated into the existing partnership between Warner Music South Africa, and entertainment company Ziiki Media.
Diamond Platnumz in an interview shared how excited he is for this new partnership, he said:
"I've built WCB-Wasafi from the ground up and believe that Warner Music and Ziiki are the right partners to help further grow our reach. I'm also looking forward to plugging into the Warner network myself. We've got some exciting plans and I can't wait to share more music with the world".
President of Emerging Markets at Warner Music, Alfonso Perez-Soto, also speaking about the deal said: "Diamond Platnumz musical talent is undeniable and he's become one of Africa's most successful artists".
"On top of that, he's proven to be an incredible businessman, as he's grown WCB-Wasafi into a formidable record label. The East and Central African music scene has exploded over the last few years and we believe by working together, we can help promote Diamond and his artists to more fans around the world, and introduce the Bongo Flava scene to a broader audience".
Mr. Alphonso Perez-Soto also further stated that the 360 partnership establishes a new way to engage with artists in Africa.
"Our ambition is to bring African talent to the rest of the world. I'd like to thank Warner Music South Africa and Ziiki Media for their outstanding support in making this deal happen".
It is worth mentioning that aside from Diamond Platnumz, WCB-Wasafi works with artists including Lava Lava, Mbosso, Rayvanny, Zuchu, and Queen Darleen.
Read also: TANZANIAN MUSICIANS COME TOGETHER TO CREATE MUSIC IN HONOR OF THEIR LATE PRESIDENT