The man who inspired the acclaimed 2004 film 'Hotel Rwanda', Paul Rusesabagina has been found guilty of terrorism-related offenses after spending more than a year behind bars and standing trial.
Former hotelier Paul Rusesabagina, 67, was tried in Rwanda's High Court alongside 20 other defendants on a number of charges. While reading the verdict before the courtroom in Rwanda's capital, Kigali, Judge Beatrice Mukamurenzi said the evidence shows that Rusesabagina and the co-accused were part of a terrorist group and committed acts of terrorism, "which they later bragged about in different announcements and videos".
"They attacked people in their homes, or even in their cars on the road traveling," Mukamurenzi added.
Rusesabagina, who has maintained his innocence, was convicted on eight of nine terrorism-related charges, including membership in a terrorist group, murder and abduction. He was earlier found not guilty of founding a terrorist group. However, he was subsequently sentenced to 25 years in prison.
The charges stem from Rusesabagina's leadership of an exiled opposition coalition called the 'Rwandan Movement for Democratic Change', known by its French acronym MRCD.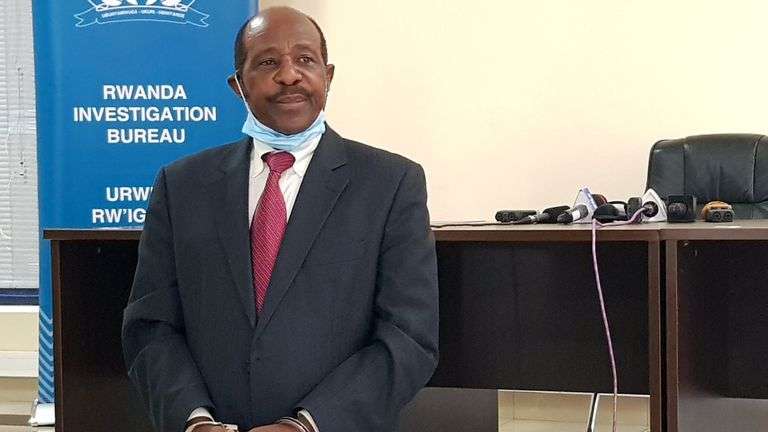 In 2018, there were a series of deadly attacks on villages in southern Rwanda, near the country's border with Burundi, and Rwandan authorities incriminated the National Liberation Front, or FLN, which is the armed wing of the MRCD. In a video statement released later that year, Rusesabagina pledged his "unreserved support" for the FLN, declared Kagame's government to be "the enemy of the Rwandan people" and called for "any means possible to bring about change".
Rusesabagina acknowledged that the MRCD had an armed wing but denied his involvement. The 20 other defendants in the closely watched trial were accused of being FLN organizers and fighters.
Rwandan government spokesperson, Yolande Makolo noted that the evidence against Rusesabagina and the co-accused was "indisputable", and that "the people of Rwanda will feel safer now justice has been delivered".
Makolo said in a statement: "The trial has been a long and painful ordeal for the victims of FLN attacks, particularly for those who were called upon to testify. Our thoughts today are with these brave witnesses, and the family and friends of the victims".
Meanwhile, Rusesabagina's family and attorneys condemned the trial as a "sham", saying there was "no credible evidence" and that his conviction was "inevitable".
Rusesabagina's lead counsel, Kate Gibson, said in an interview: "It's quite a strange experience actually, to watch a judgement when you already know the outcome. It's not a surprising day, but it's still nonetheless a difficult one".
More so, Gibson mentioned there is an appeal process in Rwanda but that their team is "pursuing a lot of other legal avenues".
Despite the ruling, Rusesabagina's family said they have not lost hope.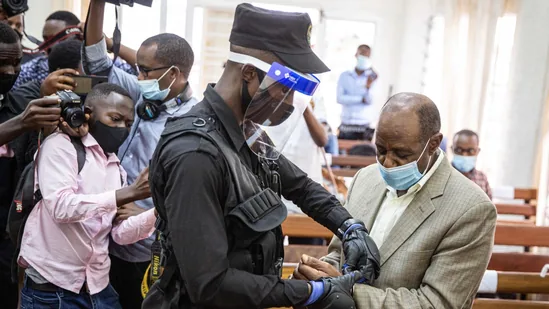 "I believe my father will come home. He's innocent," Rusesabagina's daughter, Carine Kanimba said, and further added "We're not discouraged."
Rusesabagina, a married father of six, was the manager of the Hotel des Mille Collines in Kigali during the Rwandan genocide of 1994, when divisions between the East African nation's two main ethnic groups came to a head.
The Rwandan government, controlled by extremist members of the Hutu ethnic majority, launched a systemic campaign with its allied Hutu militias to wipe out the Tutsi ethnic minority, slaughtering more than 800,000 people over the course of 100 days, mostly Tutsis and the moderate Hutus who tried to protect them, according to estimates from the United Nations.
More than 1,200 people took shelter in the Hotel des Mille Collines during what is often described as the darkest chapter of Rwanda's history. Rusesabagina, who is of both Hutu and Tutsi descent, said he used his job and connections with the Hutu elite to protect the hotel's guests from massacre. The events were later immortalized in 'Hotel Rwanda', with American actor Don Cheadle's portrayal of Rusesabagina earning an Academy Award nomination for best actor in 2005. hotel Rwanda
After the movie's release, Rusesabagina rose to fame and was lauded as a hero. He also became a prominent and outspoken critic of Rwandan President Paul Kagame, who has been in office for the last two decades. Some genocide survivors who stayed at the Hotel des Mille Collines have since accused Rusesabagina of exaggerating his role in saving them or even profiting from it.
Read also: Ellembelle legislator eulogizes Dr Kwame Nkrumah on Founder's Day