Ghanaian songstress Wendy Asiamah Addo, popularly known by her stage name Wendy Shay, has said that she would never exchange her music career for marriage.
She made the remarks in response to growing concerns of female artists who are unable to remain in the music industry for long due to marital issues.
The musician explained that music is her topmost priority and under no circumstance would she trade it for anything else not even marriage which many consider essential for females.
Wendy Shay disclosed that music is her destiny, adding that it makes her relevant in this life.
The Ghanaian songstress asserted that her would-be-husband must be someone who understands her and will have to be in line with her destiny regardless of the situation they find themselves in.
It can be recalled that some days ago Wendy Shay left jaw-dropping with her daring look as she promoted her new song, 'Every Man Cheats'. The song was released on September 1, 2023.
The two-track single pack is her first new single in 2023 and is expected to be a hit with a unique blend of Afrobeats, Amapiano, and Highlife.
'Everyman Cheats' is an upbeat track that showcases Wendy Shay's sultry vocals and infectious melodies.
Wendy in this song is making a statement that every man is prone to cheat in a relationship no matter a woman's beauty or status hence, women should come to this realization and take matters into their own hands.
The single is available on all major streaming platforms.
The impacts of public criticisms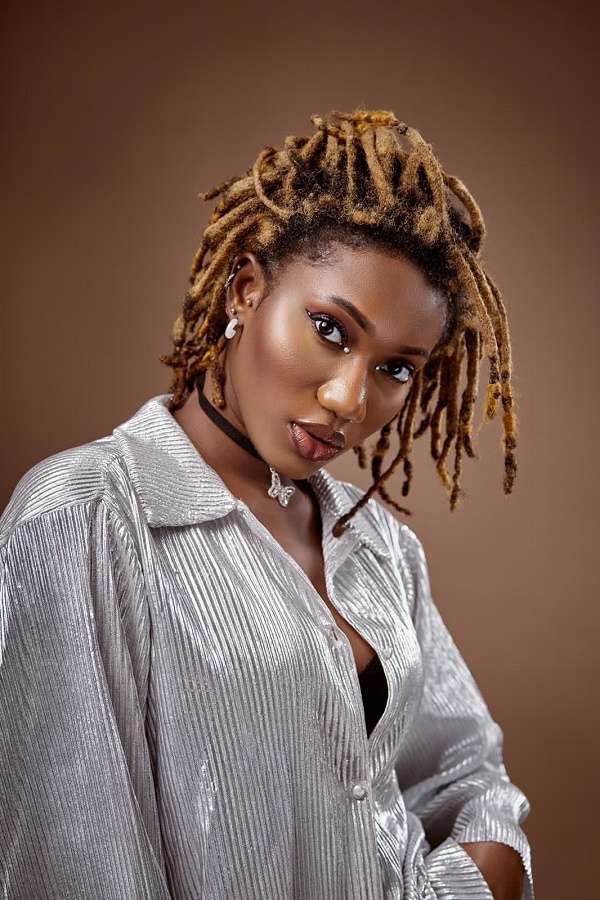 Wendy Shay narrated how public criticisms drew her closer to God.
The Ghanaian songstress stressed that she strived hard to be able to succeed in a male-dominated industry in which most females fail to thrive.
According to her, the intense nature of the bashing she received from the public when she started her music career made her draw closer to God because she couldn't trust anyone.
Wendy Shay highlighted how criticisms by some sections of the public impacted her life leading to her developing some qualities.
She narrated:
"It [public criticism] keeps me on my toes and always brings the best out of myself. A male-dominated industry made me very hard and develop some qualities that I never knew. So I am not stopping, I'm going further and further.
"Actually, I will say thank you to everyone who bombarded and bashed me. Because it made me realize who was really for me and who was not. It also made me choose my circle wisely. It [public criticism] actually pushed me closer to God because I realized that I couldn't depend on any man apart from him".

Wendy Shay
Wendy Shay likened the criticisms by some Ghanaians to a maid being maltreated by her madam.
She lamented:
"I [Wendy Shay] feel like most Ghanaians treated me like a house help who was always kind of maltreated by cleaning the house and always doing the cooking. Meanwhile, there was another person in the house who was always being pampered, but I was the one who was being maltreated".

Wendy Shay
Wendy Shay worked as a midwife until she moved to Ghana to pursue her musical dreams.
She was introduced to music by Rufftown Records Manager, Bullet, and signed her in January 2018 after the untimely death of label mate Ebony Reigns.
On June 1, 2018, Wendy Shay released her debut single "Uber Driver", produced by MOG Beatz. The song was released together with the official video the same day.
Wendy Shay as a rising star under the RuffTown Recordz banner, quickly captured the attention of both fans and critics alike.
While her music gained popularity, her unique style and lyricism drew integrating reactions from the public. Some applauded her boldness, while others raised eyebrows at what they considered a provocative dressing sense and lyrics filled with suggestive implication.
READ ALSO: Black Sherif Cries Out