Ghanaian writer, Waterz Yidana in a post on social media suggested that Nigerian actress, Ini Edo has just made her newly born daughter the "most miserable person on earth".
According to the writer, Ini Edo's daughter might even attempt suicide if she doesn't grow emotionally strong to withstand all that will come her way because Ini Edo decided to have her through surrogacy.
Speaking about having a child through surrogacy, the writer noted that isn't the main problem. To Waterz, the problem has to do with Ini Edo using a random donor just to avoid a "baby daddy donor", which meant her daughter will never have the privilege of seeing her father.
According to Waterz, Ini Edo could have "chosen any of her male friends she trusts or even her boyfriend to be the donor", instead of going for a "random donor" she doesn't know and can't introduce to her daughter as her father when she grows up and demands to know or see her father.
Waterz claimed that the baby will go through a lot of psychological problems and mental torture looking for her father because of the questions that will pop up in her mind. According to the writer, Ini Edo didn't consider how the child will feel in the future but only cares about having a baby to please society.
The writer then advised women who want to go through the surrogacy process just like Ini Edo, to do it with men they "like" so that the child "can have and know their father".
 "It's a great thing to have a father and everyone deserves that unlike what Ini Edo has done to her child who might never know her father for the rest of her life".

Waterz Yidana
Ini Edo Welcomes Daughter through Surrogacy
Ini Edo, recently welcomed her first child, a daughter, via a surrogate. The 39-year-old actress broke the news during an interview.
The actress has now become the second Nigerian celebrity to openly admit to welcoming a baby via surrogacy after an ex-beauty queen, Nike Osinowo, did same in 2013.
During the interview, the actress revealed that she had undergone surrogacy to fulfill her life-long dream.
"Yes, I do have a daughter and I had her through surrogacy. The Eggs are mine and so genetically she's my blood. I chose this path to fulfill my dream of becoming a mother. I still have a good number of eggs frozen in case I decide to do surrogacy again or carry my baby myself, who knows?"

Ini Edo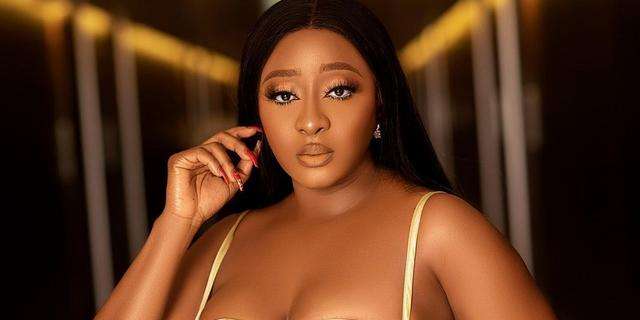 The actress disclosed that she didn't want to talk about her daughter until she turns one but was forced to make the news public when "mischief-makers" started speculating lies.
The award-winning actress and entrepreneur revealed that she opted for a surrogate for her peace of mind and that of her baby. She explained that the major reason she opted for a donor is that she gets scared when she sees banter and controversies between a mother and a father over a baby in public forums or when she sees the man insisting, he wants his child if things don't work out between both parties.
"For me, it's the fear of what that would mean for the child. Ideally, it's marriage then children but we are not living in an ideal world. I am well and capable of taking care of my own child as I've been taking care of myself. I wanted a child and thank God for the options of surrogacy and donors."

Ini Edo
Having suffered several miscarriages, Ini Edo encouraged women who have challenges conceiving to also try surrogacy.
"I would recommend surrogacy for anyone having difficulty conceiving. I had a series of miscarriages in the past but that wasn't my reason for going this route. I still hope to carry babies in my womb in the future, God willing".

Ini Edo
Read also: GOIL To Commence Reducing Fuel Prices- Abbas Imoro