Famous female Ghanaian singer Mzbel known in real life as Belinda Nana Ekua Amoah has revealed that she hasn't missed her music friend Castro after he went missing.
Ghanaian musician Castro born Theophilus Tagoe and Miss Janet Bandu on July 6, 2014, were reported to have drowned following a Jet Ski accident in Ada Estuary while on holiday.
The Jet Ski involved in the accident was recovered on the same day of their disappearance but their bodies had not been recovered, despite a search by the police.
But nine years down the line, one of his known friends in the music industry Mzbel says she has never missed him after his disappearance.
Mzbel and Castro worked together on a series of tracks including her hit song '16 Years' which featured Castro. She also admitted that Castro taught her a lot of things in music.
However, Mzbel disclosed that she does not miss Castro.
According to her, before the disappearance of Castro, their friendship was not the best because they had a lot of misunderstandings between them.
Mzbel revealed:
"Before the incident, we were no more friends. We had a lot of misunderstanding so we stopped being friends.
"But once in a while when I go to the studio I remember some of the things he taught me. But for me to miss him, there is nothing like that. There was no romantic relationship".

Mzbel
Mzbel reveals Castro would have been like Burna Boy if he were still alive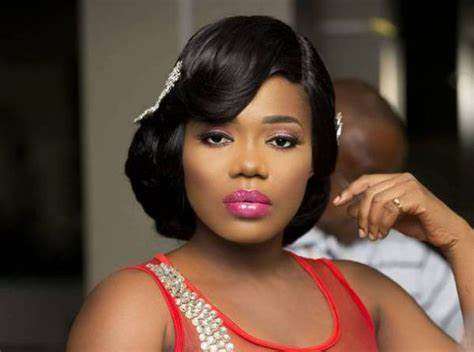 Mzbel compared Ghanaian Hiplife artiste Castro to Nigerian musician Burna Boy, adding they would have been at par if the former was still alive.
According to Mzbel, Castro would have been receiving awards and performing on international stages by now because he was good at his craft.
Mzbel said that Castro was so unique and a hardworking singer.
Mzbel asserted:
"He would have been just like Burna Boy. Because he is always working. He would try many times on whatever he wanted to do, his energy on stage, his voice and he is unique in his own way. So if he was still alive, Ghanaians would have had our own Burna Boy".

Mzbel
She also described Castro as the best musician she has ever worked with.
It can be recalled that a few days ago, Mzbel revealed that dating a married man who was also her boss played a significant role in her music career.
The '16 Years' hitmaker, said it was the 'boss in question' who discovered, nurtured, and encouraged her into pursuing music and becoming the 'Mzbel' that everyone currently knows.
She claimed that their relationship wasn't just about sex adding that she genuinely loved him.
Mzbel said she wouldn't have attained this level of success if she had turned down her boss' proposal simply because he was married.
She said:
"I have heard plenty of stories on office romance. I am even an example. When I started my career at the Hush Hush studios, had it not been for office romance, I don't know where I would be today.
"The owner of the job and I were in an amorous relationship. It was through our relationship that he found out that I had an interest in dance and entertainment. He encouraged me to do music and I heeded to his advice and guidance. See where I am today. If I rejected his proposal with the excuse that he is a married man, I wouldn't be where I am today".

Mzbel
READ ALSO: Dolly Parton Reveals Why She Declined A Royal Invite From Princess Catherine